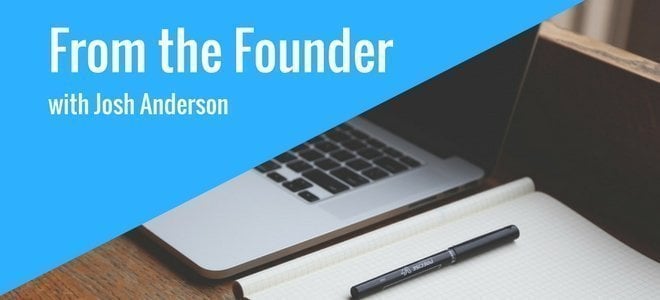 Why Your Goals Aren't Big Enough
The problem many people have with goals is that they truly aren't big enough. They set a lot of small, little goals and don't reach those, so they figure why set grandiose goals?
They end up selling themselves short on small goals they can easily reach, but don't, while not going after big goals they can reach but not easily.
But how can bigger goals help you achieve success? It's because they push you more. They test your limits. They take you further. Now there is nothing wrong with sub-goals that you can accomplish to hit your overall goals, but when all you have is small goals that are just tasks, you really don't get anywhere.
It's time to think bigger.
It's time to think bigger and smarter. Think big but have a logical plan to get there. I'm sure everyone's goal is to be a millionaire, but how? How are you going to get that doing the same things you are doing now?
What is the step-by-step ACTION plan that you will use to reach that big scary goal?
Break it down into small bite-size pieces that aren't so scary but still keeps your eye on that overall big goal.
So, big goals made up of smaller goals? Sound confusing? It's not. They are the stepping-stones you can take to get there. They are the 10-minute goals that you can use daily to reach your overall goal. Remember those?
It takes a small conscious effort to get to where you want to be, full of daily habits that you don't want to do, but you must!
If you are going to change your life, it takes daily effort.
To reach these big scary goals, I'm going to borrow a tactic from Tim Ferriss in the Four Hour Workweek. Basically, he lays out the case to set only 2 goals per day that are critically important to reach your big overall goals. He suggests that you write them down on a piece of paper, folded twice. This way you can keep it in your pocket and solely have those 2 big goals to get done per day to reach your overall goal.
Hey, if it's worked for Tim Ferriss, it can work for us. I find it keeps me on track to strive towards my big, daunting goals. Thanks, Tim!
Keep striving towards your big goals with the help of these simple tactics to actually reach those goals.
As Les Brown said, "Shoot for the moon. Even if you miss it you will land among the stars."
Isn't that better than still being on the ground?

Latest posts by Josh Anderson
(see all)