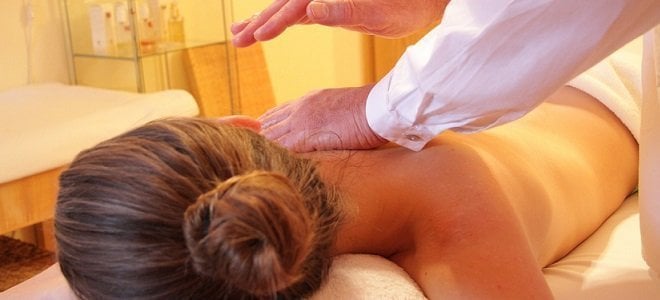 Have You Tried Acupuncture?
Need a way to help relieve joint or other types of pain? Acupuncture and massage could be the answer. Look, we all push ourselves incredibly hard in our DIY Lifestyle – options like these make for a great way to find the relief you need!
Can acupuncture and massage help relieve your pain?
Acupuncture and massage can be very beneficial. Edmonton Asian massage shops will help you to relieve stress and make you feel better. They are not just for pleasure they also have several health benefits.
Benefits of Acupuncture and Massage
If you are looking for stress relief or just to relax for a while, having a massage or acupuncture is just what you need. While it is a pleasurable thing it is also great for your health. Acupuncture has been known to help with:
Infertility
Relieve Pain
Improve Sleep
Hay Fever
Depression
Facial Pain
Headache
Hypotension
Induction of labor
Knee pain
Morning sickness
Neck pain
Back pain
Nausea
Vomiting
Stroke
Tennis elbow
Sciatica
Abdominal pain
Cancer pain
Earache
Labor pains
While the conditions it helps to treat are numerous, you only benefit if it is done properly. Acupuncture involves a professional sticking small needles into your body in certain spots to help with certain conditions.
A professional will know precisely what part of your body to put the needles into to benefit you.
If you are receiving acupuncture and you start to feel pain make sure to tell your acupuncturist. Acupuncture has very few side effects and can be a very effective treatment.
It is a great form of pain control when you are tired of taking pain pills or they are no longer working.
Make sure to tell your acupuncture if you have a bleeding disorder or if you are taking blood thinners.
If you see bruising or bleeding at your insertion sites, you may need to see a doctor. If performed improperly, the acupuncture needle may break and damage your organs or if inserted too deeply it may collapse your lung [Editor's Note: Good Lord!].
Make sure your acupuncturist is using sterile needles every time they perform your treatments. Acupuncture can be a great treatment to help with pain and several other conditions, but it has to be performed properly.
Finding an Acupuncturist
When you start looking for an acupuncturist, make sure to get references from family members, coworkers, or friends. If you are unable to locate an acupuncturist through personal references look on the internet.
Most reputable massage shops have websites that outline their services and prices.
When you locate the massage therapist or acupuncturist you think you want to use, make sure that you set up a meeting with them.
Wrap-Up
It is imperative to trust your acupuncturist and have faith that they know what they are doing.
Most acupuncturists are skilled and knowledgeable and will be able to help you control your pain or with other conditions you are suffering from.

Latest posts by Josh Anderson
(see all)