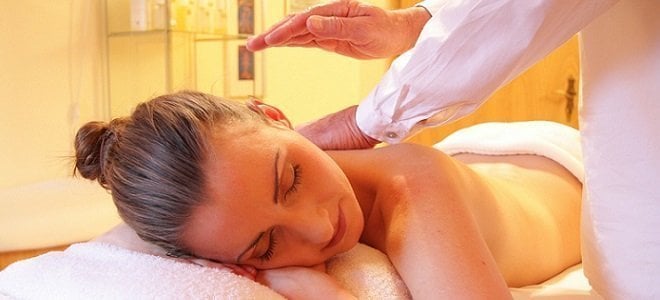 Relaxing Massage to the Rescue
Look, we all push ourselves to the max every day and hardly ever take the time to relax. The DIY lifestyle is all about taking care of your body and mind so you can be the healthiest you possible! There is really nothing better than a relaxing massage to loosen your muscles, relax your mind, and recharge to do battle with this world – DIY style!
How a relaxing massage can make the difference
Mother's Day is over but that doesn't mean Mom doesn't deserve something she really wants! A table massage is exactly what she or your sore muscles might need.
Help your mother (or yourself) relax and get her something she would never buy herself.
Types of Massages
Massages do not just feel good they are very beneficial to your health. A message consists of you lying on a table while a professional manipulates your skin, tendons, ligaments, and muscles.
These professionals use their fingers, forearms, elbows, and hands to perform the massage. A massage may be anything from deep pressure to light stroking. There are several different types of massages theses massages include deep massage, Swedish massage, sports massage, or trigger point massage.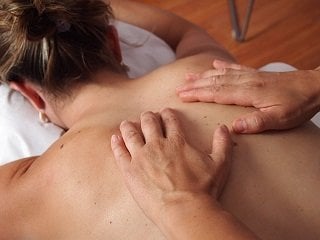 [Editor's Note: trigger point massages – while not necessarily a relaxing massage – are a great way to loosen those super tight muscles that have been plaguing you!]
The deep massage is a slower forceful massage that targets deep layers of the connective tissue and muscles.
They are usually used to help with damage to the muscles from injury. A Swedish massage is a more gentle massage that helps to energize and relax.
A sports massage is a gentle massage that involves deep circular movements and vibrations to help with the treatment or prevention of athletes.
A trigger point massage is a massage that focuses on tight muscle fibers caused by injuries.
Benefits of a Relaxing Massage
Massages have been proven to help with digestive disorders, anxiety, headaches, fibromyalgia, soft tissue strains or injuries, or sports injuries.
If you are taking blood-thinning medications, have open wounds, have fractures, or have deep vein thrombosis massages may not be for you. Massages have many benefits, but make sure to find a professional to perform them.
Finding a Massage Therapist
A skilled professional massage therapist will know how to help you. If you are looking for a professional massage therapist in your area ask your friends and family who they use.
If you are unable to locate a massage therapist through personal referrals look on the internet. Most reputable massage therapists will have a website that outlines their services and price ranges. When looking for a massage therapist you need to look at more than just prices.
Finding a reputable massage therapist will put your mind at ease that you are in good hands.
If you are having issues and you think a massage will help make sure to discuss it with your physician. If you are pregnant or cancer makes sure to tell your massage therapist to avoid any additional injuries.
Wrap-Up
A massage therapist will know what kind of massage you will benefit from the most.
When searching for a professional massage therapist make sure to do your research before choosing one.
It may seem ridiculous to do research to find a massage therapist, but if you go to a massage therapist who doesn't have the proper knowledge you will be more likely to become injured.

Latest posts by Josh Anderson
(see all)
Disclosure: In the spirit of full disclosure, DIYactive.com may be compensated in exchange for featured placement of certain reviews or your clicking on links posted on this website.