How Fasting Can Help You Lose Weight
There are so many different fitness and wellness apps out there, it can make your head spin. One thing most of them lack? Well-roundedness. To cover all the bases, like different recipes, workouts, trackers, and so on, you need to download 2 or 3 different apps. And who wants to keep track of all of that?
But one app covers all of that AND introduces another fantastic way to spice up your diet and workout routine. We're talking about DoFasting, and it's seriously awesome! Check out our DoFasting app review.
30% discount code: DIYACTIVE-30
DoFasting App Review
All it takes is a 60-second quiz, and DoFasting will introduce you to the world of personalized recipes, 4 different fitness trackers, simple workout routines, and a massive library of educational resources.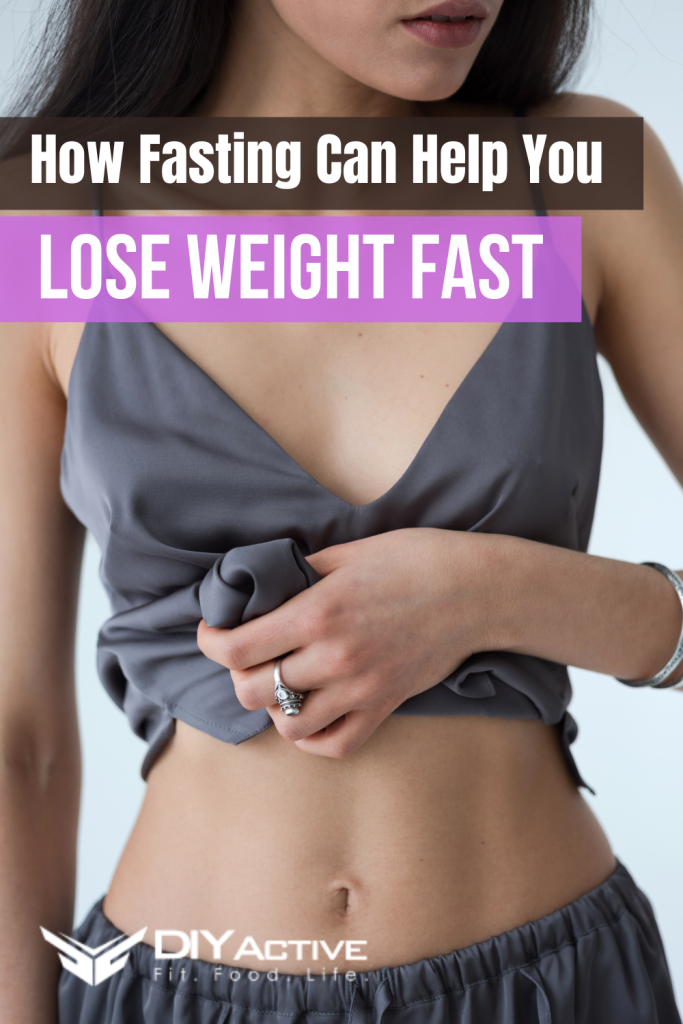 What makes this app really interesting is the main idea behind it – DoFasting was developed around the concept of intermittent fasting as the basis of a healthy lifestyle.
Intermittent fasting is gaining more and more popularity worldwide as the weight loss diet that doesn't really require dieting.
Essentially, it involves cycles of eating and fasting, with many studies showing that it can help to boost metabolic rate and promote weight loss.
DoFasting plays into this concept and offers a set of different tools to complement fasting for a healthy and sustainable way to achieve your wellness goals.
Here's why you should give it a go.
DoFasting App Review: All You Need in One App
Each incoming user gets to complete a short questionnaire about their current lifestyle and goals that will help the app's algorithms determine their recommended calorie intake, fasting schedule, suitable workouts, recipes, and so on.
Once you're logged into the app, you either follow the recommended guidelines or roam free and explore.
Overall, there are 7 different fasting schedules to choose from, and they all come with guidelines and tips. You can track your fasts easily with the app's fasting tracker.
You also get a water tracker, step tracker, calorie tracker, and weight tracker right there in the app!
Besides – there are thousands of healthy recipes to choose from for your daily meals. Many come under 10 minutes, which is handy if you're not a frequent visitor in your kitchen.
What we liked most is that DoFasting caters to different diets, so even if you're currently doing keto, the DASH diet, or anything else, you'll still get a good selection of meals to choose from.
The same goes for workouts. You can choose from beginner to advanced level workout routines, including HIIT, strength training, and cardio.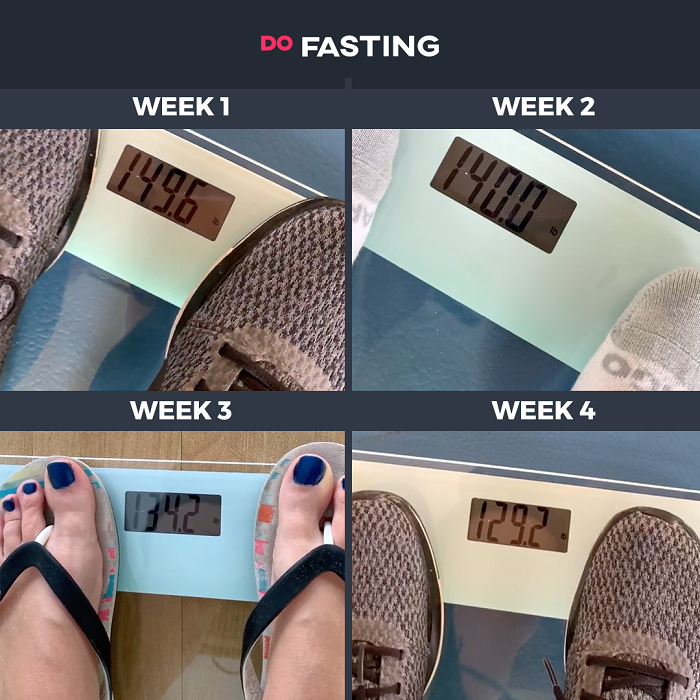 The Secret Ingredient? Intermittent Fasting
Intermittent fasting is basically an eating schedule that suggests you consume your daily calories within a specific time frame for more effortless weight loss and additional health benefits, like reduced inflammation, regulated blood sugar, cholesterol levels, and more.
The DoFasting app does an excellent job of explaining everything you need to know about fasting, its benefits, and different methods from zero.
You can join the app completely "green" and become a fasting expert in a matter of weeks or even days.
DoFasting also offers various articles written by their in-house fasting experts, daily motivational notifications, and educational tips. All of it wrapped up in a very nice to look at, colorful package.
What About Pricing?
New DoFasting users can choose from 3 different subscription packages. With a special 75% discount for the longest plan and 50% discount for the others, the pricing comes down to this:
6-month subscription: $2.50 per week
3-month subscription: $3.49 per week
1-month subscription: $7.51 per week
Plus, you can use our exclusive 30% discount code: DIYACTIVE-30
Needless to say, the prices are very reasonable – for most people, that's as much as they spend every day on coffee, snacks or other trivial things.
Wrap-Up
So, is DoFasting worth it? As you can see from our DoFasting app review, we think so but be sure to do your own research and see if it's for you!
It's a very intuitive and well-rounded app that provides the user with everything they could need to go on a weight loss journey or simply try living a healthier lifestyle with the help of intermittent fasting. You won't need to spend another dollar on meal plans, personal trainers, or other apps to fulfill your needs.
It's also very personalized, so whatever those needs are, the app can customize the experience perfectly.
Intermittent fasting and DoFasting can be a very easy pathway to a healthier life, even if you don't know where to start – that's why we would recommend it to all beginners.
So, if you're interested – take their 60-second quiz and kickstart your journey right now.
Save 30% with our DIY Active EXCLUSIVE Code: DIYACTIVE-30
Disclosure: In the spirit of full disclosure, DIYactive.com may be compensated in exchange for featured placement of certain reviews or your clicking on links posted on this website.