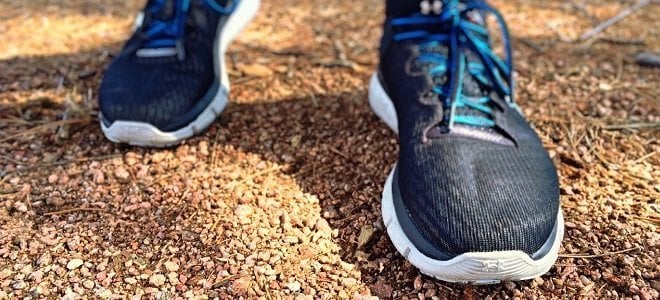 Reach Your Weight Loss Goals
As spring rolls around, our healthy weight loss goals start to get more urgent. When spring hits, that means summer is right around the corner… Reach your weight loss goals with these gym-free tips this spring and rock your summer bod!

How to reach your weight loss goals, gymless
All of us want to be in tip-top shape, but the gym isn't for everyone. It can be expensive and crowded and there's never a guarantee of getting the machines and weights that you want.
Gyms don't have to be the only way to a better bod.
Here's how to reach your fitness goals without having to join a gym.
Walk More
Simply walking more can help your fitness a lot. It's all about being active. While you may not want to just go out and walk 10 miles, there are a lot of ways to insert a little more walking into your life.
If you live close to work, try walking instead of driving or taking public transport. Or get off a stop or two early and walk the rest of the way.
Walkthrough all the aisles at the grocery store. Start taking Fido for longer walks to make him happier. There are so many different options!
Join a Team
Adult leagues are all over. Look online to see if you can find one that you're into in your area. Soccer, flag football, and softball are all popular offerings, but you can find some stranger ones like roller derby as well.
If there isn't anything official in your area, put up flyers to try and get a group together. Have pickup games where everyone is invited.
Chances are there are a lot of people out there that want to get fit but haven't found anything they consider fun.
You don't have to play larger team sports if that's not your style. Something like golf can be done with just a couple of friends, your kids, or even alone. And don't scoff at golf as a sport, either. For the average male carrying clubs, a round of golf burns 1442 calories!
Get a FitBit
FitBits and other activity-monitoring devices work because they give you a goal to work towards. What motivates you to want to meet whatever goal you set.
Plus, if your friends or family have FitBits as well, you can all have a competition to see who can do the most activity. Competition can definitely help you go the extra mile!
Go Out And Play
Playing with your kids can be a great way to exercise. They're obviously going to love it, and you'll have a great time bonding as well. Climb that jungle gym with them and don't hold back.
If you live where there's still some snow on the ground, go sledding or have snowball fights. Shoot hoops in the driveway.
This is a great way for everyone to have fun, get some exercise, and make great memories. Show your silly side and jump on the trampoline or run around and play tag. You'll forget that you can even consider this exercise!
Workout In Your Living Room
With the Internet, there are tons of great living room workouts you can do by yourself at home. YouTube has mountains of workout videos and there are a lot of great workout apps out there as well. You can find literally any workout that you can think of.
The best part of this is that you can try new things without feeling like you're looking stupid in a gym full of people. Do strength training, cardio, or whatever else you want to do in the comfort of your own space.
There are a lot of YouTube workouts that are great for people who are short on time, so you can squeeze a workout even on a busy day.
Put Extra Effort into Cleaning
This is the perfect example of killing two birds with one stone! You can get a good workout in while getting things done around the house. While you're vacuuming, you can do lunges or just get your legs moving a bit extra to burn calories.
You can do squats and lifts while you're doing laundry and work your shoulders and arms while you're scrubbing floors. Also, when you're waiting for water to boil or the oven to heat up, use that time to do a little workout.
Do some calf raises or standing pushups on a nearby wall. It's amazing how much of a workout cleaning can be.
Wrap-Up
Getting fit doesn't have to mean going to the gym!
Try out a few of these tips and find the workout methods that work best for you and you will reach your weight loss goals this spring!
Latest posts by Kacey Bradley
(see all)
Disclosure: In the spirit of full disclosure, DIYactive.com may be compensated in exchange for featured placement of certain reviews or your clicking on links posted on this website.