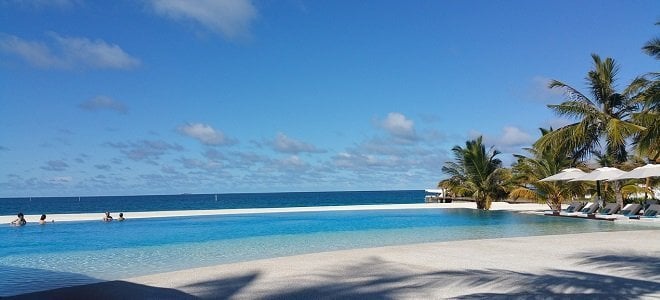 Stay Active at The Beach
Going to the beach is easily the highlight of the summer for almost everyone. What's not to love? You get a break from your daily routine and you get the sounds and sights of the magnificent ocean. Taking that break can refresh your mind and your love of life, but one thing it can stop is your workout routine.

Let's stay active
When you're on vacation, you don't get to make excuses to stop being active.
There are always ways to keep moving, even if you have to get a little creative to do it.
Use What's Local
Depending on where you travel to, you might have some fun, active ways to spend your day that are offered by local businesses. Some beaches are near rivers, and that means that there's a good chance you'll be able to find some river tours or kayaks to rent.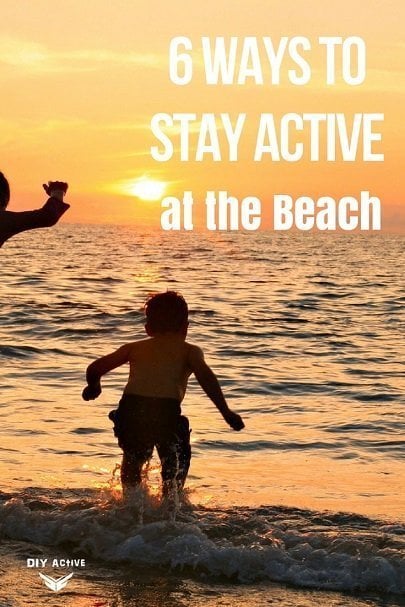 This would be a great workout for your arms and abs, especially if the activity is standup paddleboarding. You'll have to use a lot of muscles to keep your balance and stay upright. You will definitely feel the burn in the morning!
Surfing is another great option, and those are easy to find when you're in a beach town. These can get pricey, though, so make sure you know what your budget is before renting a surfboard. You'll also want to pay attention to the flags on the beach that may indicate rip currents.
If you can't get in the water, try playing a game on the beach to keep moving while you pass the time. There are some games that can be bought online and played anywhere, so you won't have to spend your money on something you'll only use for one weekend.
Plus, if you bring your game home, you can shake up your regular workout routine by throwing it into the mix!
Time for Yoga
Besides running on the sand, this will probably be your most budget-friendly workout option. Bring a towel to the beach and do some yoga before the sun makes everything too hot.
Stretch before and after your routine, and then cool off by diving into some waves. It might not be as vigorous as going to your usual gym, but it will make sweat and keep you out of that beach chair.
Buy Some Milk
No, seriously. You can get a complete workout in with just two gallons of milk (or water). Two gallons will equal eight pounds each, so adjust as needed for sets of skaters, pushups, and lunges.
You don't even have to leave your room for this workout, so this is a great option for those who don't want to sweat outside.
Get Your Burpees In
One of the best workout benefits of the beach is the sand. The uneven, shifting surface will keep your muscles moving even when you aren't trying. You can put together a quick routine with sprints and burpees that won't take more than a few minutes but will still make you feel that post-gym burn.
Again, make sure that if you work out on the beach that you do it in the early morning or late evening. This will prevent sunburns and dehydration.
Go For a Hike
If your vacation happens to be on an island, there will probably be some nature walks you can take advantage of while you're there. Hiking is a great option for working out because you'll have to work your body to explore the trails, but you'll get to do it while seeing new places.
You might almost forget that you're trying to exercise.
Take a Dip In The Pool
You've already packed your swimsuit, so why not pack some goggles too? If you're staying at a resort, you'll have access to a pool, and if you get out there early enough, you'll find that you can have it all to yourself for some laps.
Swimming will exercise every part of your body, and if you can do it indoors, you won't have to worry about sunscreen either.
Don't ruin what you've accomplished at the gym just because you need a long weekend away from home. Plan ahead to find out what's in your vacation area before you leave town to see what you can do, or bring the right equipment to work out in a way that's fun and still lets you feel like you're on vacation.
And don't forget your favorite water bottle!
Paying special attention to hydration will be key to keeping your body ready for action.
Wrap-Up
When you're away from home and need to work out, whatever process you decide to go with will take more thought than your usual workout routine, but that doesn't mean it's impossible!
Remember your fitness goals and stay proud of what you've accomplished—then go accomplish some more.
Latest posts by Kacey Bradley
(see all)
Disclosure: In the spirit of full disclosure, DIYactive.com may be compensated in exchange for featured placement of certain reviews or your clicking on links posted on this website.