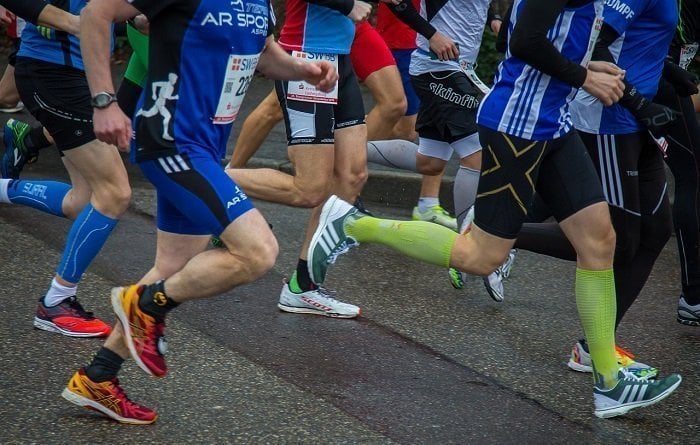 How To Prepare Yourself for a Marathon
Being physically active can seriously transform your life if you do it regularly and with dedication. The best way to make sure you're in it for a long time is to start running a marathon.

Marathon prep to get you started
According to many experienced runners, a marathon is the ultimate act of fulfillment that requires a lot of commitment and stamina.
If you're considering running a marathon, read on to learn some useful tips that will help prepare yourself for a marathon.
1. Get all the relevant information
Before you start training, it's important to learn all the specifics regarding the race you're planning to take part in. Some tracks are more difficult than others and therefore, require some previous experiences.
On the other hand, there are easier tracks that are more suitable for beginners, so make sure to do your research and read the testimonials of those who've already completed those races. That way you can get a heads up regarding the potential challenges and difficulties that you may encounter during the marathon.
Besides, getting informed will make you more self-confident and prepared, which are the essentials of every marathon runner that runs on a regular basis.
2. Start training
After you get all the info, it's time to start training for the marathon. This is the most challenging and grueling part, so be sure to arm yourself with patience and positivity, so you won't feel like giving the first time you feel exhausted.
Keep in mind that even the best runners out there had to start from the bottom, so don't expect to excel the moment you start preparing for the race.
Your training intensity should be in accordance with your level of experience, so if you're a novice, you shouldn't push yourself too hard, as that can have consequences on your health.
Additionally, it's crucial to check out various marathon diet plans and find one that works for you, so you'll be able to get your strength without losing the focus and energy needed for training.
The sure way to prepare yourself is to find a coach or a personal trainer who'll work for you and help you get into shape while also being supportive and helpful.
3. Purchase the equipment
Training for the marathon can be a truly draining experience, but it also comes with a lot of benefits.
Yet, in order to be successful, it's necessary to get all the right equipment that will help you train without issues. The first thing on the list should be a quality pair of running shoes that are comfortable and durable, but you should also focus on getting the best running clothes that are absorbent.
Other things worth purchasing are also anti-blister sticks, a reusable water bottle, plasters, a cap, and a running watch. In case you're unsure where to start, ask those who are more experienced to give you a hand and help you choose all the equipment that you need.
4. Stay motivated
A lot of people are prone to giving up when they encounter the first obstacle, so if you want to be a marathon runner, you need to become seriously motivated and persistent. Your training will be hard and demanding, so giving up should never be an option, unless you get injured.
Staying motivated can be challenging, but remember that it's motivation and drive that will help you train and be productive. Also, if you're uncertain regarding your abilities, it's always better to start with slowly and gradually increase the intensity of your workouts and training.
The worst thing that could happen is to go hard and then lose strength and motivation.
Wrap-Up
Training for a marathon isn't an easy task, but with the right attitude and preparation, it's possible to get to the finish line.
Surround yourself with like-minded people who share your love for running, and make sure to listen to their advice so you'll know how to prepare and take advantage of your potential.