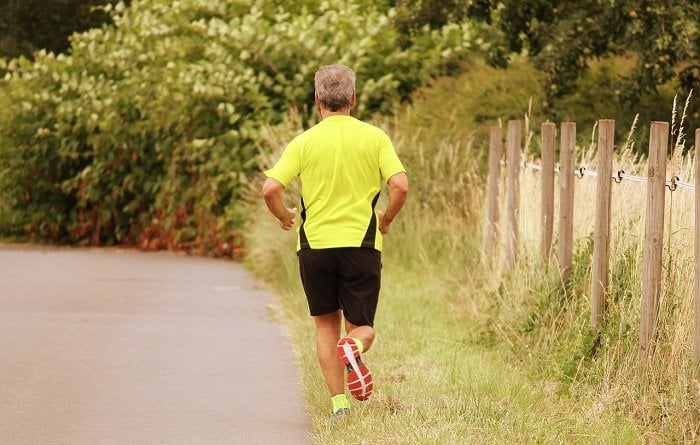 Nutrition Tips For Runners
It's easy enough to stick to a meal plan or diet regimen when we are training for a race in the comfort of our home. But when we travel for a race, or even when we travel for work while training for a race, nutrition is often the first thing to go (strength training for runners is right up there too). This does not have to be the case!
Nutrition tips for runners when running
Below are seven tips, tricks, and hacks to maintain your nutrition on the road.
Not only will they help you get the best out of your running workout plan, but also keep yourself in top training shape.
Tip 1: Known Your Destination
Planning ahead is a huge help when traveling. Do your research ahead of time and figure out where the nearest grocery store is, where the healthy restaurants are, and what sort of accommodations the hotel or Airbnb has (mini-fridge? Kitchen? Coffee maker? Breakfast buffet).
Use social media for this! Reach out to runners in that area for some recommendations.
Tip 2: Pack Your Food
Once you have figured out what meals you'll be responsible for giving your destination and accommodations, pack your food.
If your hotel doesn't offer breakfast, oatmeal packets are easy to pack and make for a healthy breakfast. Nut butter is also easy to pack and eat in different ways.
Try to never be stuck without food or a food plan, as that is usually when poor decisions are made.
Pack enough food that you'll always have something if you need it.
Tip 3: Stay Hydrated
Traveling dehydrates us, oftentimes because we simply do not drink enough while we travel.
Maybe we don't want to use the plane bathroom, or if we're driving we do not want to stop too often.
To fix this, pack a hydration product that will make the times when you do drink water more efficient.
Any sort of low-sugar electrolyte mix is great for traveling because it gets the job done without you having to drink too much and stop too often.
Tip 4: Don't Skip Meals
This one is simple, do not arrive under-fueled. Traveling can be stressful. Plan ahead and make sure that you are not skipping meals or under-fueling yourself, as it only does you a disservice.
Eating should be a priority just like everything else you prioritize while you travel.
Tip 5: Keep It Familiar
Traveling for a race or during training is not the time to try new or exotic foods. Save that for after the race!
Your training plan depends on familiar fuel, so don't throw your body off by switching it up right before the race.
Tip 6: Pack Tools With You
In addition to packing your food, bring what you need to eat that food. If you're eating oatmeal for breakfast, pack a bowl.
Throw some silverware in your bag. If you're checking a bag, throw in a mini blender, a small rice maker, a can opener, whatever allows you to eat the foods that work best for you!
The main idea here is that traveling is not an excuse to throw a proper diet out the window.
Plan ahead and there are ways to work around the new location and keep yourself on track.
Tip 7: Know What You Need
You know what you like, and what works for your body while training and racing.
So do whatever it takes to bring that to the race destination.
Bring the foods you want with you, or know where you'll get them once you're there. Leave nothing to chance!
BONUS: Hotel Hack!
Hard-boiled eggs are a great, healthy snack while training. And you can make them in your hotel room using the coffee pot!
To do this, get eggs at a grocery store and place them in your coffee pot. Fill up the reserve with water as if you were making coffee.
Without adding any coffee, run the coffee maker so that the eggs are fully covered with water.
For a soft-boiled egg, let them sit there for roughly 15 minutes. For hard-boiled eggs, go for 30.
Wrap-Up
In general, the benefits outweigh the costs here!
Plan ahead and give your body the food it needs so that you race in top shape!
Latest posts by Holly Martin
(see all)
Disclosure: In the spirit of full disclosure, DIYactive.com may be compensated in exchange for featured placement of certain reviews or your clicking on links posted on this website.