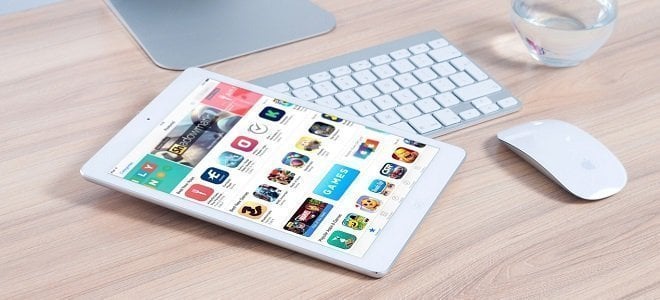 How to Start a Fitness Blog Today
Much like a healthy and physically fit body, a successful blog doesn't appear out of nowhere and it doesn't happen overnight. Sorry to burst your bubble! 🙂 It takes time, effort, determination, precision, and know-how. A successful blog can take years in the making, however, there are tricks to get you started and ahead of the game early.
Ready to start a fitness blog?
You wouldn't waste your time engaging in practically useless exercises, so don't do the same when it comes to your fitness blog. Employ clever marketing techniques to get your blog noticed from the start.
Whether you're just beginning to blog or looking for an extra helping hand in moving it along, accept all the advice and pointers you can get. Building your blog is an opportunity for you to show yourself, and others, what you're about and what you're capable of. Just be sure to properly protect yourself by forming an LLC (or similar business structure) for your blog. Since you will likely be providing health recommendations, it is important to separate yourself from the business in the eyes of the law.
Your Website
Hosting
First things first, you will need a platform.
If you are planning to make this a long-term venture, it's probably best to get a hosted site. For that, I would recommend you choose a fast hosting provider. At DIY Active we use BlueHost and it has been very reliable. Their live chat and call-in customer service have been fantastic. You can start for a little as a few bucks a month and from there you can get a domain and start building your website! It's an economical, reliable way to get started!
Get started for as little as $3.95 per month!
Domain
Now it comes to one of the most exciting parts of creating a fitness website, choosing a domain name. From DIYactive.com to something relatable to you, you can make it personal, fun, wacky, or all of the above. You can search for domain names via BlueHost to find those that are actually available.
Many people think they need a DOT com domain but nowadays there are so many sites that are .co, .org, .net, and so on. To us, it really doesn't matter as long as your followers can find you!
Website Builder
On Bluehost, you can get your site set up on WordPress and you can start building. There are many pre-built themes in WordPress that will save you a ton of time and effort. There are also other site builders like Wix as well.
When you are just getting set up, I wouldn't get too carried away with your site unless you are hiring a professional. You might get caught up in the details instead of producing content, which is what your main goal should be. Produce as much high-quality content as you can!
If you need help getting set up, reach out to us and we can help walk you through the process!
Your Content
Visual Content
Attractive and dynamic visual marketing will play a crucial role in the promotion of your blog. You need to make your blog stand out with a strong design. Visual content needs to communicate what you're about, so if your blog is used for business, then your graphics should correspond.
If this is the case, then keep the text type bold and unfussy. You need to communicate professionalism and proficiency from the start, so make sure your graphics are working the way you need them to. It is much easier to manage graphics on your blog using different plugins. There are also useful tools like WordPress plugin detector that helps you to find out the best plugins to choose from.
If you're discussing the importance of eating fresh fruit or vegetables, then be sure to include images showcasing the most vibrant and attractive ones you can source.
Canva.com is a great tool to help you create your own designs.
Strong Graphics
Building your own blog means selecting a website banner, an online logo tool, striking images, and an attractive backdrop. It's no easy feat, but building it all yourself gives you complete choice and free rein to create your vision of a perfect blog page.
Don't be shy to add your own touches of individuality to it, after all, this is your blog, and you want to appeal to others like you who want to better their health and their fitness. The design should be sleek and stylish, so keep it strong and bold. Don't forget, that blogs with attractive graphics are also far more likely to be shared across social media platforms.
You can also hire freelancers on Upwork.com or Fiverr.com to help you get started!
Engage Your Users
Popular blogs have to be read well and look visually appealing. To engage your viewers, you will need to understand this and follow the lead already set for you by other successful bloggers. You'll need to know who your demographic is, and build on working to engage them.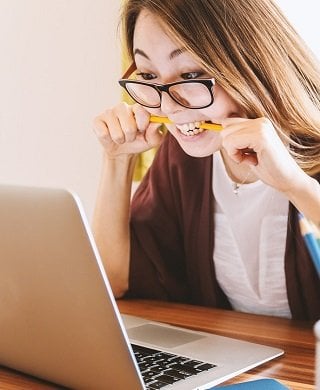 It's not difficult to engage your users as long as you're attentive and aware of who's visiting your website and know how best to please them. Good visual content is universally appealing so you cannot afford to miss a trick here. Regardless of who it is looking at your site, you'll need an attractive visual design and relatable content.
Smooth Online Journey
Once you've been able to capture the attention of your audience, you then need to keep them on your blog site so that they can explore further topics. They need to be able to navigate your blog quickly and easily. Make sure that your website setup is simple to use, instructive and clear.
Your menu section should be bold and in large text. If a user cannot find what they're looking for quickly and without fuss, then there's a high probability they'll go elsewhere. Your job is to guide them to good content using a smooth and easy transition.
Passion And Drive
First and foremost, you have to really want your blog to succeed. If you're dedicated to getting fit and healthy, then extend and show this attitude to your blog. If you want to make it successful, then you'll have to be ready and willing to pull out all the stops to get it there. Being passionate will drive you towards success, and you'll be far less likely to give up in the face of challenges.
As you'll know, self-doubt is one of the biggest killers of motivation and success, so you're going to have to believe in your ability. You can be successful as long as you're putting your best foot forward and you're using powerful marketing techniques.
A Schedule
Regular posts are a key factor in deciding whether your blog is to be successful or not. The more content you produce, the higher your chance of attracting new users to your blog.
Since you're creating a fitness blog, many may rely on your posts for encouragement in keeping on track, so keeping to a reliable schedule is going to be helpful for your readers. Success is measured by popularity when it comes to blogging, so gaining notoriety has to be your primary focus. Keep to a schedule and post content on the same days each week.
By keeping to a reliable schedule, your blog users will get into the routine of consuming your content. Try and establish a good relationship with your readers, and as they'll like you and your content and will become loyal.
Keep It Fresh
If you're building your website yourself, then you need to know your stuff. The marketing world is rapidly expanding, so make sure you stay up to date and use new fresh material.
To be successful, you must readily adopt new and improved technology.
Don't recycle your content on a loop as this will quickly become boring and uninspiring. You want your users to progress towards their fitness goals so make sure you're posting new topics and suggestions. If you want more blog visitors, then you need to be creating original content.
Cross Link
A successful blog is one that makes the most out of the power of social media. Knowing how to use social media for your own means is going to help your blog become successful.
If you haven't already, then start pages across the scope of social media and keep each one updated with content. If you believe in the influential power of your fitness expertise, then you will ideally want it to reach the masses.
You can use free tools like Buffer for most posts and Tailwind for Pins to schedule your posts.
Wrap-Up
Trust us, a successful fitness website takes a ton of time and effort but if you can connect to your followers and are truly doing it to better their lives, you can help them reach their goals. To us, that is invaluable!
Let us know in the comments below if you are going to give a fitness blog a shot or reach out to us with any questions you might have!
Disclosure: In the spirit of full disclosure, DIYactive.com may be compensated in exchange for featured placement of certain reviews or your clicking on links posted on this website.