Things you need to know about knee taping
The human body is prone to cuts and sprains. If you are into fitness and exercise, one of the most affected areas for you would be your knees. Also, if you already have weak knees due to an injury, biological conditions, or arthritis, and other ailments, you need to take adequate care and protection as you go about your life.
Understanding the process of knee taping
Medical science and technology have joined hands to come up with the best solutions that we can ask for. When it came to addressing and healing knee-related issues, today you can opt-in for the knee taping treatment method.
Usually, used for people who suffer from osteoarthritis, but it can get used by others having knee and shin joint pains and spasms as well.
Simply put, the process of knee taping is all about applying and placing a full knee sports tape. The objective is to align the knee in a stable position. The enhanced alignment can minimize the strain and stress on the soft tissues which circle the knee.
It also helps to enhance osteoarthritis symptoms and pain as well. Placing and positioning the tape is essential. The physical therapists get trained in apt knee taping processes.
Also, patients and athletes can use these tapes once they learn how to manage them by themselves.
Knee taping and pain reduction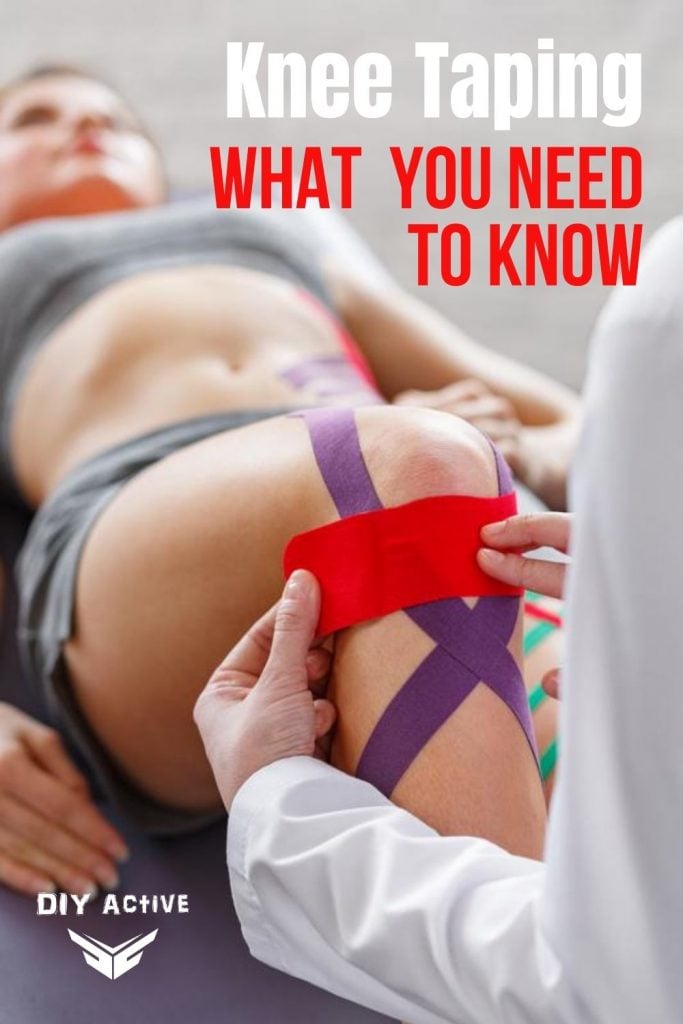 Osteoarthritis patients get recommended for knee tapes. Usually, these tapes are designed based on the principles of kinesiology.
There's ample scientific and medical evidence that it helps people with knee pain and joint issues. The taping can lead to mild alterations in the joint pressure that can also:
Enhance the quadriceps muscle strength
Enhance the patient's awareness of body placement
Minimize the strain on the inflamed soft tissue in and around the knee
It helps in complete knee control that averts knee locking and buckling
Who can benefit from the knee tape?
Knee taping is a cost-effective and easy treatment option for managing osteoarthritis symptoms. If the conventional methods didn't do justice to your condition, this tape might help.
That means if you've already used insoles, ice and heat therapy, and knee braces and didn't find much improvement, the knee tapes are worth a try.
You can use knee tapes and other treatment and osteoarthritis medications, such as steroid injections and hyaluronan injections. If you have a weak knee and want to run a race with lesser complication levels, you can use this tape as well.
If you are starting your gym routine after a considerable gap, this tape can provide the necessary knee support and comfort.
Last but not least, the knee taping process or knee tapes works on the Kinesio taping process. It comprises concepts such as lymphatic, mechanical, space, fascial, tendon, ligament, and functional.
The automatic corrections get used for enhancing biomechanics and stability. The fascial corrections direct the fascia movement. The space corrections get used for minimizing the pressure on a targeted tissue. Also, the tendon and ligament corrections reduce tendon and ligament stress.
The functional corrections offer sensory stimulation that restricts or supports a motion. On the other hand, the lymphatic and circulatory revisions assist in moving through lymphatic fluid from the congested to the lesser congested areas. These tapes also are said to improve scars.
Wrap-Up
Knee taping helps protect your knees from certain injuries, provides support and comfort, and is a treatment option for patients with osteoarthritis.
To know more about different knee taping techniques, you can always consult your physical therapist or sports medicine doctor.
Images via Dreamstime.com
Disclosure: In the spirit of full disclosure, DIYactive.com may be compensated in exchange for featured placement of certain reviews or your clicking on links posted on this website.