How to Choose the Right Skincare Products
If you want beautiful, healthy skin, you have to do more than just wash your face every morning. You have to know what your skin type is so you can combat any skincare issues you're facing effectively. So if you haven't already, get to know your skin and figure out what type of skin you have.

Skincare Products for Your Skin
Then, learn about ingredients and the basics of skincare so that you can always return to the fundamentals if you find yourself getting overwhelmed by all of the possibilities and products out there.
Check out our four tips for understanding your skin and identifying the right skincare products to use on it.
1. Get to Know Your Skin
Get to know your skin by learning about what type of skin you have. There are a few different skin categories that your skin may fall into, including:
Normal: No severe sensitivity, pores barely visible, few imperfections (if any)
Dry: Practically invisible pores, red patches, visible lines, rough or dull complexion, less elastic skin
Oily: Enlarged pores, blackheads, and pimples, blemishes, shiny or dull complexion
Sensitive: Dryness, burning, redness, itching
Combination: Shiny skin, blackheads, pores that look bigger than usual (because they're open wider than normal)
Once you know what type of skin you have, you can start researching which ingredients work best for your skin type.
2. Learn About Ingredients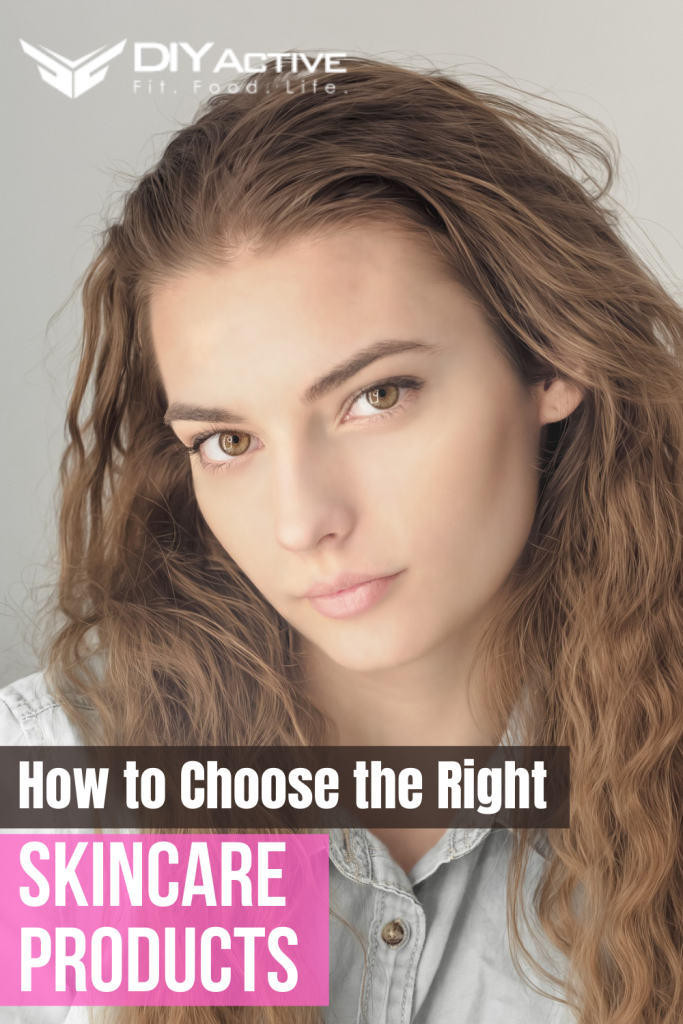 Before you dive into getting skincare products you think are right for your skin, learn about ingredients and you'll be much more successful when it comes to finding the right products. It'll also save you time and money. So start researching which ingredients are best for your skin type.
For example, if you have dry skin, ceramides can help you build healthy, moist skin.
If you have oily skin, green tea extract can help reduce oil secretion and keep acne away.
If you have sensitive skin, Cica extra can help you avoid breakouts and inflammation.
3. Learn the Basics of Skincare
There are basic universal laws of skincare that everyone should know to get their skin in the best shape possible.
Moisturize, moisturize, moisturize.
Avoid smoking.
Use a sunscreen that blocks both UVA and UVAB rays.
Wash your skin gently every day and avoid wearing makeup to bed.
Stay hydrated.
Avoid direct sunlight (wear sunglasses and a hat if you have to).
Keep these six basic principles in the back of your mind always.
4. Find the Right Products
After you've learned about your skin type and discovered which ingredients are best for your skin type, you can start looking for the products.
For example, if you're trying to reduce acne inflammation, try a salicylic acid cleanser, benoxyl peroxide face wash, or other benzoyl peroxide products, which are known for getting rid of bacteria and dead skin cells that clog your pores.
Rodan + Fields' offers dermatologist-approved acne-fighting products that contain all of the right ingredients needed to fight acne effectively, including benzoyl peroxide, salicylic acid, sulfur, and alpha-hydroxy acids (AHAs).
Wrap-Up
Now that you understand what kind of skin you have and some of the best ingredients for it, you can start shopping for the products that'll make your skin healthy and beautiful.
Taking care of your skin is simpler with a routine so make sure to make it a habit and before you know it, you'll love the skin you're in.
Disclosure: In the spirit of full disclosure, DIYactive.com may be compensated in exchange for featured placement of certain reviews or your clicking on links posted on this website.