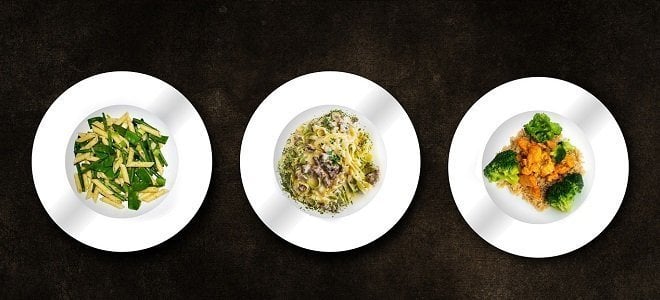 Looking for Alternative Protein Sources?
Breakfast, lunch, dinner, snacks… need a way to get more protein? Well, then look no further than these great protein sources to help you build muscle, satiate your appetite, and eat healthier!

Drop the shake and try these protein sources
Protein shakes might be a neat and tidy way to beef up your daily protein, but what other foods will give your body what it needs to build lean muscle mass?
The truth is, there are many ways to get protein in your daily diet without consuming meat or turning on your blender.
Many plant-based foods are actually higher in protein than a cut of red meat, such as beef, and there is ample evidence to support the health benefits of eating a plant-based diet.
Find protein sources to fuel and satisfy any time of the day:
Breakfast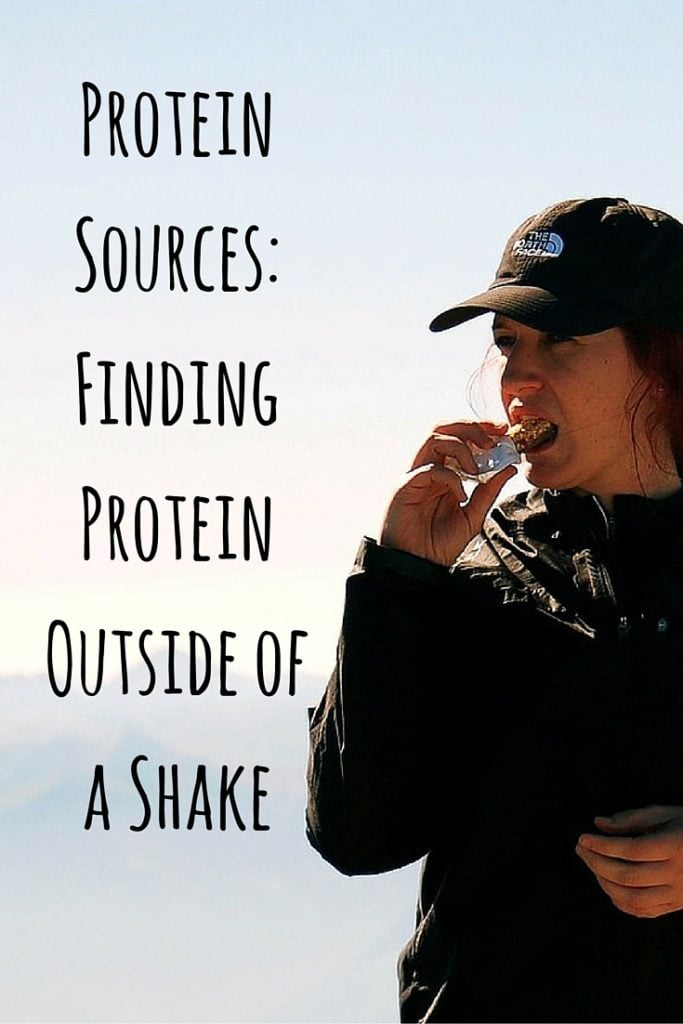 Skip the meat in the morning and go for some other protein options. Eggs, raw almonds, rolled oats, and non-dairy milk, such as soy or almond milk, are excellent sources of protein.
These are the foods that will get you going and give you the fuel that you need to get through your day.
Try these high-protein breakfast ideas:
Toast almonds rolled oats, and unsweetened coconut flakes on a dry cookie sheet in a low-temperature oven for a filling trail-mix that you can keep in your car, at your desk, or take to the gym for a quick pick-me-up.
If you eat scrambled eggs, bulk them up by adding veggies, a little non-dairy milk, or cubed tofu to satisfy you longer and to get more protein at breakfast time.
Dice a couple of bananas into coin-sized pieces and freeze; blend the banana coins at a high speed until they reach a creamy consistency. Add almond milk and a splash of pure vanilla extract for a cool and satisfying breakfast treat on a warm day.
Lunch
Take time for lunch and be sure to eat something that has protein for stamina to face the afternoon ahead. Cottage cheese, Greek yogurt, quinoa, and peanut butter are hearty protein choices that also make the perfect light lunch, especially for those that struggle with making time to eat or that take their meals on the go.
Solve time issues with these quick and easy suggestions:
Greek yogurt is high in protein with around 17 -grams per half-cup serving. Greek yogurt is denser and contains around twice the protein of regular yogurt. Make it even more filling and add another four grams of protein by warming a tablespoon of natural peanut butter until soft; swirl the peanut butter into your yogurt just before eating for a little depth of flavor. Add a drizzle of pure maple syrup for a touch of sweetness, if desired.
Cook and chill quinoa to have it on hand for lunches all week. Quinoa has loads of protein, around eight- grams per cup, and is considered to be a complete protein food source that contains all of the nine essential amino acids needed in a daily diet. Dice up your favorite veggies, add spices, and eat a cold, pasta-style salad in the middle of the day.
Don't underestimate the protein power of cottage cheese. Incorporate a half-cup of cottage cheese at lunch, it works with both sweet and savory sides, and add another 12- grams of protein to your daily diet. Try serving with some favorite steamed veggies and drizzled with your favorite low-fat salad dressing for a tasty lunch idea.
Dinner
Make an effort to sit down at the end of the day for a nourishing meal. Foods such as broccoli, lentils, Brussel sprouts, kale, and spinach are some dinner-time options that will satisfy and comfort your body after a long day.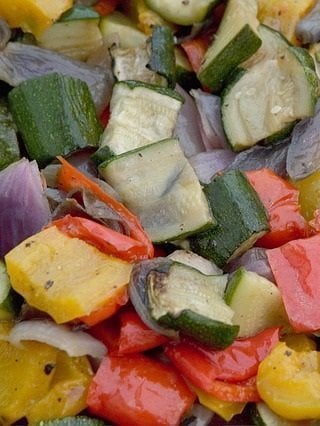 Plan to make your evening meal a relaxing, restorative experience by planning and preparing ahead.
Tips for making dinner nourishing and nutritious include:
Try dry-roasting veggies, such as Brussel sprouts, broccoli, and kale, in a hot oven with coconut oil spray and kosher salt. This gives them a nutty flavor and changes the texture for those that don't typically enjoy leafy greens. Toss with rice for a nourishing dinner.
Cook a vat of lentils and refrigerate for a high-protein food source any time of the day. Lentils have nearly 18-grams of protein per cup serving, so add to a salad, in a bowl of broth, with rice, or simply reheat for a quick, easy, and satisfying meal after a long day.
Blend a cup or so of your veggie soups and then re-add to the pot to give your soups a creamy-base and tasty texture that might seem more satisfying than simple broth-style soups.
Snacks and Stuff
Snacking on high-protein foods is a great way to begin and end a rigorous workout or activity. Try keeping a few high-protein, plant-based snacks on hand to ensure you give your body what it needs to convert energy to muscle.
Some snacks worth noshing include:
Bean dip: Snack on something that will satisfy you, like a homemade bean dip with a few toasted corn tortillas or some raw veggies. Throw together a simple bean dip that has eight grams of protein per half-cup serving, simply by mashing and seasoning canned beans that have been drained and rinsed.
Ants on logs: Even big kids will love snacking on 'ants on logs' – celery ribs stuffed with nut butter, dotted with raisins, and sprinkled with sesame or sunflower seeds.
Okay, so blueberries are not particularly high in protein, but the antioxidants prevent DNA damage, which helps reduce the signs of aging and risks of cancer, which makes blueberries worth snacking on.
Sprinkle a little protein in your diet

If you want a great crunchy pop of protein, sprinkle chia seeds on muffins, in bread, or in your favorite salad dressing. Each tablespoon of tiny seeds gives you a couple of grams of protein and a lot of antioxidants, which can prevent illness and disease.
Wheat germ packs a lot of goodness in a small sprinkle. Add it liberally to hot cereal, on ice cream, in homemade granola bars, or sprinkled on a peanut butter and jelly sandwich. The nutty flavor and high amounts of protein, fiber, and vitamin E, make this an excellent source of nutrition.
Two tablespoons of hemp seeds contain nearly ten grams of protein and are also an excellent source of fiber. Use ground hemp seeds with flour in baked goods for added nutrients that are reported to boost your mood, too.
Wrap-Up
There you go, some great protein sources to help change up your diet and ensure you eat enough protein throughout the day.
If you ever feel like there aren't enough healthy protein sources out there, then think again… They are all around you!
Latest posts by Daniel E. Lofaso
(see all)
Disclosure: In the spirit of full disclosure, DIYactive.com may be compensated in exchange for featured placement of certain reviews or your clicking on links posted on this website.