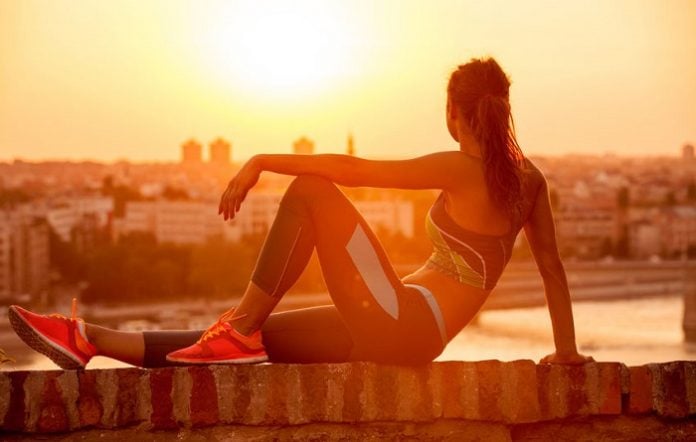 Are You Drinking Water Wrong?
Let's face it, water is our most vital resource. It influences everything we do. Are you hydrating properly? Are you getting the most out of your water? Read on to get the one state-of-the-art tool that can help!
Water is the key to success
When we are total without water, our body shuts down in a matter of days. Even just a short period of dehydration can cause fatigue, headaches, kidney damage, and even brain damage. Of course, most of us aren't at high risk of severe dehydration.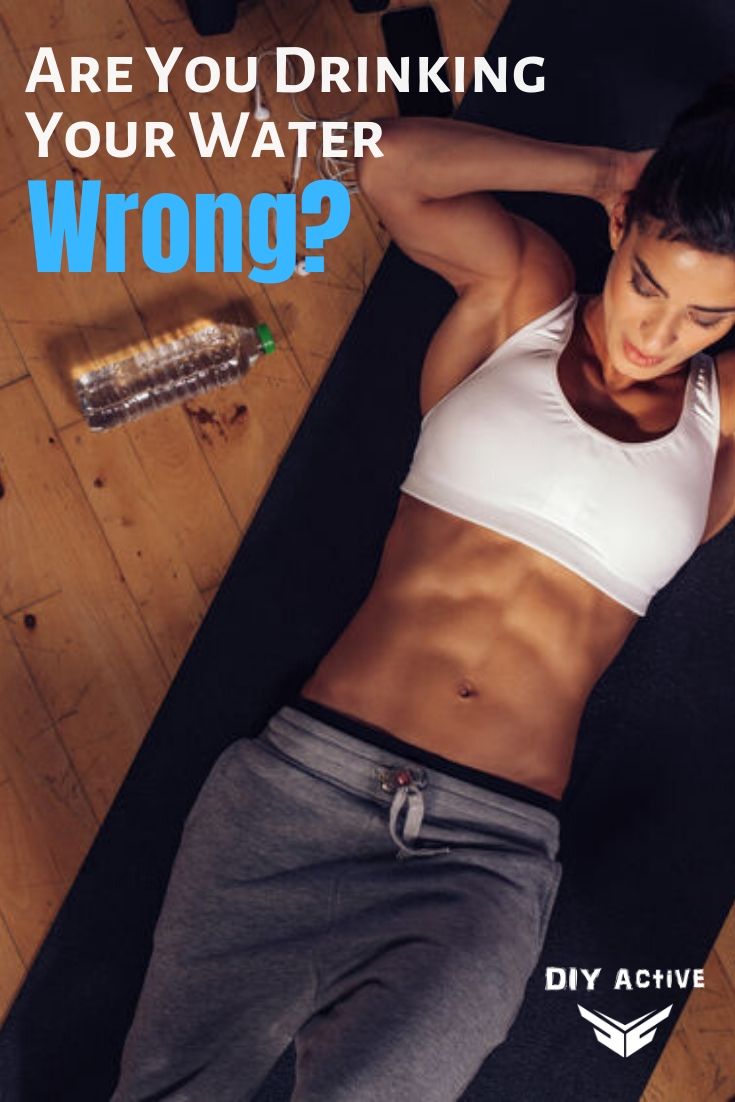 Even those of us in good health rely on a steady source of water to operate at our highest efficiency. Digestion, endurance, mental acuity, and cardiovascular processes all work best when given plenty of fluids.
Workout Hydration Matters
The risk of dehydration is higher during exercise and activity. During challenging athletic events, we lose fluid through sweat, potentially up to 10% of our body weight. This can result in dehydration and serious loss of endurance, motivation, and temperature regulation.
Because of this, for years hydration has been stressed as an essential aspect of a workout regimen. It has always been difficult to track, maximize, and promote hydration during and after workouts. Are you getting enough water? Do you even know? What if you could get more out of your water?
One tool we got our hands on a few weeks ago was the water bottle by LifeFuels. A water bottle doesn't sound workout-changing, right? A water bottle… really? But this isn't your grandmother's water bottle, it's actually a smart nutrition bottle. This takes hydration into the 21st century. Here's how it can take the guesswork out of drinking water.
Taking Hydration Forward
LifeFuels has created a revolutionary product that puts even more control over hydration into your hands and therefore helps you increase your workout performance. The Bottle, capable of holding up to 500mLs of water, is sustainably created while further protecting the environment by taking the place of hundreds of single-use plastic bottles a year.
In fact, according to the app, we saved over 33 plastic bottles in THE few days we used it!
Here's how it works. Inside the Bottle are 3 FuelPods. These FuelPods allow you to add flavor, vitamins, and nutrients to the freshwater you add to your Bottle. Each of the 3 FuelPods contains enough to flavor up to 30 drinks, meaning one Bottle can create up to 90 drinks before replacing the FuelPods. Screw-in the pods and go to town. The instructions and packaging explain the process perfectly!
When you have used up a FuelPod, send it back to LifeFuels for recycling. Along with the delicious flavors, FuelPods will add electrolytes, antioxidants, multivitamins, or even natural energy boosters to get you through your day. And they taste delicious!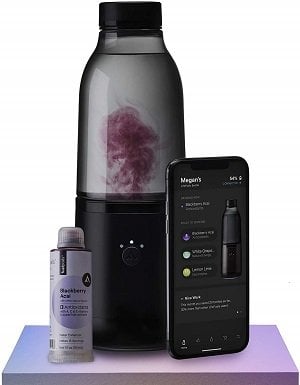 Also, it's recharged through a standard Micro-USB charging cable after 4 days of use, so you won't have to worry about buying new batteries or searching for an outlet while you're out and about.
Taking Hydration Digital
What really sets the LifeFuels system is the App. Using the LifeFuels App along with the Bottle allows you to track your hydration, set goals, and visualize your progress from your smartphone. With the FuelPods, the App allows you to customize your drink just the way you like it. You can measure and mix the flavors to your liking.
Want to try mixing Lemon Lime and Ginger Citrus? Go ahead! Too much Ginger Citrus in the mix? You know to dial it back the next time. The control is all in the palm of your hand.
This is how you stop drinking water wrong. Thanks to the intuitive design of the App, you won't ever have to wonder when you'll need to replace your FuelPods or recharge your Bottle.
When you do need to buy new FuelPods, you can order right there in the App. Easy peasy. With notifications on your phone or smartwatch to remind you to hydrate throughout the day, you'll never forget to hydrate again!
Wrap-Up
When you have the tools in place to help you succeed, it makes reaching your goals and being healthier easier. Why reinvent the wheel or go about it the hard way when it comes to something as simple as drinking more water? LifeFuels is the answer.
While there is an upfront cost, it will save you tons of money in the long run in terms of other flavored water brands and save the environment hundreds of plastic bottles!
Check out the LifeFuels Starter Pack on Lifefuels.com or Amazon that comes with the Bottle and 3 FuelPods of your choice or the subscription pack that also sends you monthly FuelPod replacements.
We truly enjoyed our review of the Bottle and highly recommend it. A tool that can help you drink more water, be healthier, and reduce plastic, is a win-win to us!
With LifeFuels simply mix, sip and go! Get started today!

Latest posts by Josh Anderson
(see all)
Disclosure: In the spirit of full disclosure, DIYactive.com may be compensated in exchange for featured placement of certain reviews or your clicking on links posted on this website.