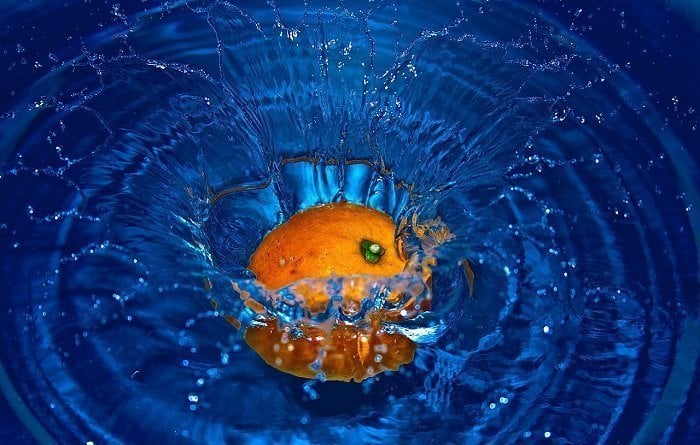 Alternatives to Water: Your biggest ally
Drinking empty, sugary calories can really add to the waistline and rather quickly too. Because this is one of the hardest parts of nutrition for many people, we need to try to curb their consumption. Weight loss is all about performing a series of small tasks/changes every day. Start by slowly cutting your consumption of these drinks in half for a week or two, until you can wean yourself off of them completely. Check out these alternatives to water!

Alternatives to Water
Water is the best alternative to these drinks, but many people don't like drinking plain water. So what are some alternatives to water?
Well, it's a good thing there are many other options out there that can help you overcome your soda addiction. From tea to infused water there is definitely an option out there that will get your taste buds dancing. Let's discuss 3 alternatives to water.
Tea
Unsweetened tea (especially green tea) can make a great alternative to water. Green tea is one of the more healthy substances you can drink because it can do so many great things for you.
Not only has it been shown to decrease your risk of heart disease but its epigallocatechin gallate (EGCG) content makes it a great cancer fighter. This polyphenol has been shown to reduce the growth of stomach, pancreas, and colon cancer cells! Plus it can actually help improve your memory!
Infused Water
This is one of the bigger trends in the nutrition industry right now! Infused water is basically made by filling some containers with pure water and fruit (or even cucumbers) and letting it sit for at least 30 minutes.
Over those 30 minutes the fruits flavor will infuse the water giving you a tasty alternative to water while getting some of the amazing benefits of these fruits as well!
You can use any combination you want but 3 common ones are:
1. Lemon
(with lime and oranges if you want)
Lemon water is said to be able to help alkalize the body, detoxify the body, improve your immune system…etc.
2. Strawberry with kiwi
This combination just sounds delicious plus you may get some digestion and immune-boosting benefits as well!
3. Cucumber with Limes/Lemons
This combination is said to help with controlling water weight and helps suppress your appetite!
Water Flavor Packets/Liquids
This sector of the health industry has really exploded over the last couple of years. Products like Crystal Light, Lipton Green Tea, Mio, Propel Zero, Sparks…etc. all offer a simple but effective way to flavor your water!
Adding a packet of any of these products will greatly improve your chances of actually drinking water because they offer awesome flavors to meet your taste. Pop in a packet, shake it up, and roll on!
Wrap-Up
When you are looking to cut the crap out of your diet (i.e. sugary drinks), try a combination of these options to crank up the flavor and surprise your taste buds with something new.
Explore with these options and you will find something that will help you kick the bad habits and reach your goals!
Water doesn't have to be boring – these alternatives to water can help!
Updated 5/3/18

Latest posts by Josh Anderson
(see all)
Disclosure: In the spirit of full disclosure, DIYactive.com may be compensated in exchange for featured placement of certain reviews or your clicking on links posted on this website.