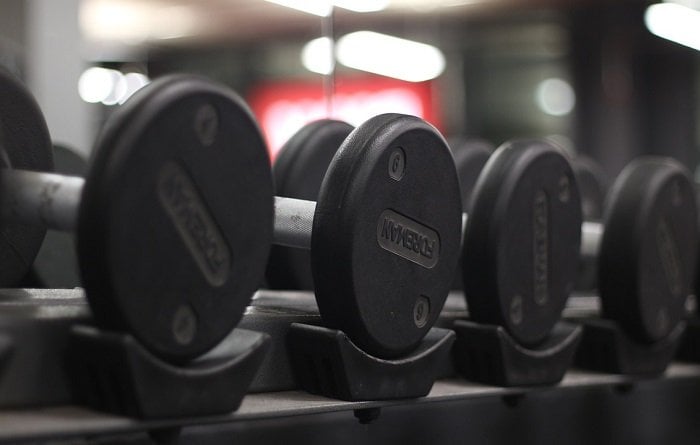 Are You Building A Home Gym?
Building a home gym is a great project because this will encourage you to work out regularly without needing to leave the comfort of your home or pay for an expensive gym membership. Some people also prefer to work out at home because they find it intimidating to walk in a gym as a novice.
Tips for building a home gym
If you're thinking about building a home gym soon, take things slow as you'll have to consider several things first. Aside from having the desire to work out at home, you also have to pay attention to the room where you're planning on building your home gym, the exercise equipment you want to invest in, and the ambiance you want to create.
To help you get started, consider this article as your guide when building a home gym.
Are you building a home gym?
With the average gym membership fee in America costing as much as $800 annually according to CNBC, building yourself a home gym is the next best thing.
Not only will it be convenient, save you that to-and-from-the-gym time, and add value to your property, but it will also help you attain that Hollywood body you've been aiming for from the comfort of your home.
Contrary to popular belief, building a home gym is neither too expensive nor too complex an endeavor.
The trick lies in understanding your workout program, proper budgeting, adequate planning, and learning what equipment to buy. As long as you understand these processes and follow them properly, you won't have any problems building your home gym.
Building a home gym is also a cost-effective investment, especially if other members of the family want to work out as well. Instead of paying expensive gym membership fees for each person, a home gym allows the entire family to work out without spending thousands of dollars every year.
Pick Out a Room For Your Home Gym
Before you get down to buying gear and setting it all up, you will first need to pick out space in your home to turn into a gym.
This is one of the most important phases when building a home gym because the size of the room you're going to pick out affects the type of exercise machines you can invest in.
The idea is to create a home gym on a budget, so first consider adapting an unused room.
Most people go for storage rooms or garages. The latter is however more ideal, as most garages and garage kits are at least 8 feet high, 9 to 10 feet wide, and between 18 and 20 feet long, according to Houzz.
This provides ample space for working out and gym equipment. Additionally, garages already have storage spaces and shelves, which will come in handy for storing equipment like resistance bands. Once you have settled on a space, measure it so you know its exact dimensions. This ensures you buy gear that fits perfectly.
You will also need to insulate it so as to make it suitable for year-round training. Lastly, map out a floor plan depending on the layout of the room.
Create An Ideal Atmosphere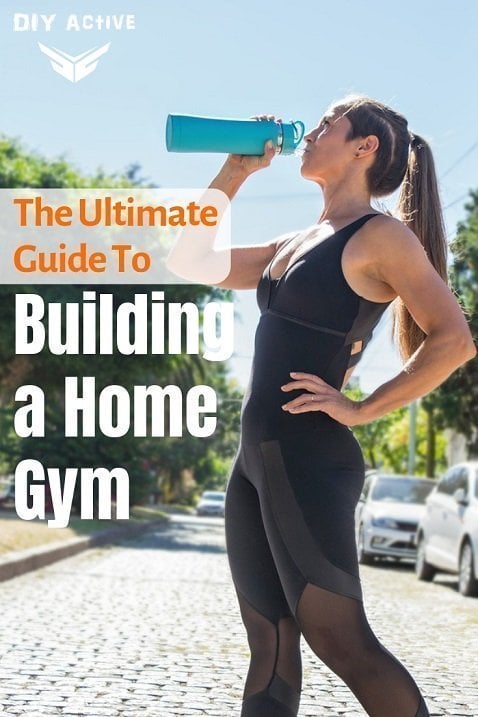 Creating an ideal gym atmosphere will help you stay motivated. You can start by adding paraphernalia such as posters that aid in visualizing your end goal. Next, you can add art or anything that tailors the room to your personality.
This will help your mind to subconsciously prime you for the hard work ahead. Although often overlooked, properly lighting your home gym plays a major role in sprucing it up, as well as setting the right mood for working out.
Mirrors are also key. Floor-length mirrors can help motivate you. They also play a functional role, as they help you study and correct your form when exercising.
Next, fit your home gym with a screen, a DVD player, and a stereo system. Not only do these devices make the gym modern, but they can also be used to stream workout videos. Playing music when exercising has been scientifically proven to help you stay on pace and get you in the right zone.
Lastly, you will need to pad your floors with foam, rubber, carpet tiles, or epoxy so as to protect them, your equipment, and yourself from damage.
Buy Equipment For Your Home Gym
The next step involves buying and setting up equipment. However, before you run out to buy superfluous and unnecessary equipment, you should take a minute to budget.
Doing this will prevent you from overspending and ensure that you'll have enough money to finish building your home gym.
On average, setting up a home gym should cost anywhere between $1000 to $3000, according to Gym Crafter. The idea of having a state-of-the-art gym is desirable, no doubt. However, you should start small and add the more pricey and fancy equipment as you go.
The purpose of budgeting before setting up a home gym is to enable you to achieve your goal of being physically fit, while at the same staying financially fit.
First things first: you should list down your workouts. This will help you tailor the equipment you will be buying to your fitness needs.
If you want to tone your thighs, for example, you can choose to invest in a squat stand as this piece of equipment assists you when you're doing your squats by allowing you to add weight to the routine. If you love to run in order to sweat, buying a treadmill for your home gym is a great option.
It will also help you to know what equipment you can buy that can be used for several exercises. Investing in multifunctional gears will help you minimize costs.
Once you know what equipment you need, you can move on to sourcing it at affordable prices. If you're crafty, you can build it yourself. A DIY rack plate holder, for example, will cost 3 or 4 times less than a store-bought one. You can also buy brand new gym equipment from off-price department stores.
Alternatively, if the above options are still not pocket-friendly, you can source second-hand gym gear from auction sites like Facebook Marketplace, LetGo, Craigslist, and eBay.
Essential Equipment For Any Home Gym
There is a wealth of specialist-recommended gym equipment. Nevertheless, when setting up a home gym, you will need only a few things that enable you to do the core, essential and proven exercises.
First, you will need a barbell and plate set, which acts as a foundation for most – if not all – workouts.
Secondly, you will need a rack, the focal point of any home gym, and the most expensive piece of equipment.
Third, comes a bench, preferably a commercial one, as benches designed for home use rip easily and have bolts that come apart fast. A pair of Kettlebells, weighing, say, 12 kg to 16 kg is also essential. A skipping rope should suffice for cardio exercises, but if you have the money, you can go for a spin bike and a treadmill.
As time goes by, you can add a stability ball, an ab wheeler, a suspension trainer, dumbbells, a punching bag, and whatever else you deem fit.
You'll also need to keep the place clean! Check out these best shop vacs to help you do just that!
Wrap-Up
Building a home gym is one of the best ways of investing in your physical wellness.
It can be an investment that pays handsomely and is not that pricey, provided you do not fall for the temptation of buying superfluous equipment that you will never use.
It is, however, important to note that, although working out in your home gym is convenient, you should dedicate the time that is free from interruptions to work out if you are to see actual results.
Disclosure: In the spirit of full disclosure, DIYactive.com may be compensated in exchange for featured placement of certain reviews or your clicking on links posted on this website.