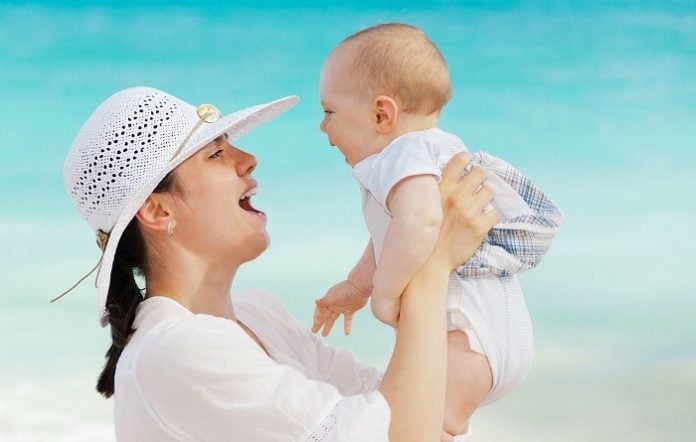 Best Gifts for New Moms
Motherhood comes with its unique challenges. If you have a family member or friend that has just delivered, chances are all her attention has shifted to the little one. Babies are demanding, both emotionally and financially. Therefore, it is imperative to show the new mom that there are people who love her by appreciating her with a gift.
Best Gifts for New Moms
Choosing the right gift for a new mom can be tricky. You probably want to get her something that is functional and practical to deal with her unique stressors.
Get something that will make her relax and focus more on herself. In this article, we will look at some of the best gifts for a new mom.
1. Yoga Pants
The first few weeks are daunting to a new mom. She needs to change her wardrobe to fit the current situation. Why don't you get her some comfy yet stylish pieces of pants?
These pants are suitable for new moms as they stretch and blend well with the body changes. Accompany the yoga pants with a long tunic and a glamorous necklace.
2. Breast Comfort Pads
New moms go through a lot when breastfeeding. They have to deal with sharp pain and sometimes sores.
Breast comfort pads consist of cotton flannel and wax seeds that can be warmed to assist in clearing clogged ducts, improving milk output, relieving pain brought about by infections and preventing mastitis.
3. Face Serum
New moms experience difficulties with their skin. The skin feels dry, and sometimes black spots appear on their face.
A face serum is infused with two potent forms of hyaluronic acid to moisturize and soften your skin. The serum is quickly absorbed by the skin to deliver an intense boost of hydration for mom on the go. Check out the Innisfree Serum if you want to get a really good product.
4. Pamper Pack
You want to help a new mom swiftly adopt the new motherhood roles. A pack of pampers is a special gift to support modern mom care for her little one.
In most cases, a pamper pack comes with lavender mineral salts, granola, raspberry leaf tea, herbal sitz baths, nipple butter, and coconut oil to help her regain her beauty as she cares for her new angel.
5. A Wrap Baby Carrier
Mom has great affection for her little one. While running errands, preparing supper, or working remotely, she will want to have her baby close at all times. Buy her an easy-to-use wrap baby carrier, which is made of cotton and spandex fabric.
The wrap is comfortable and easy to wash. Additionally, you can opt for a pram. Look for online prams that will help the new mom carry her baby along to the grocery store or supermarket. Also, you can find a suitable choice for your baby, from pacifiers to cribs, and the best baby gear together in one big list!
6. Fresh Meals
We can't overemphasize the importance of fresh meals to a new mom. You can ask a local catering company to drop ready food at her house or buy her a box of items that are needed to prepare finger-licking meals at home.
The best way to win a new mom is through her stomach. Besides, you can make food or bake delicious things and bring them to new parents.
7. A Cozy Blanket
Taking care of a newborn is characterized by spending some nights on the recliner/ couch. She needs a comfy blanket to make her feel better as she watches her baby sleep.
To ease the new mom's emotional burden, buy her a comfy blanket.
8. A Snack Subscription Box
During the first few weeks, a baby needs a lot of attention. She will have a lot of duties, leaving her with no time to prepare a proper meal. Gift the new mom with a snack subscription box that has yummy snacks vetted and certified by a reputable nutritionist.
With such a box, she will have a chance to discover a couple of organic products without having to go to a grocery store.
9. Postpartum Recovery
Probably this is the most practical gift for a new mom. There are many packs containing products that have been tested by moms.
In most cases, the package comes with bottom spray, maternity pads, organic balms, and several pairs of astounding mesh undies.
10. Headphones
With late-night cluster feedings and a lot of duties, mom will need a pair of Bluetooth headphones to keep her lively.
She will do all her tasks while still listening to her favorite hits
Wrap-Up
There you go, the top 10 best gifts for new moms! What did we leave off?
Latest posts by Lisa Eclesworth
(see all)
Disclosure: In the spirit of full disclosure, DIYactive.com may be compensated in exchange for featured placement of certain reviews or your clicking on links posted on this website.