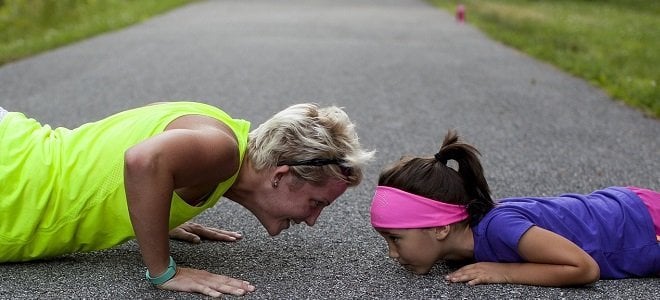 Helping One Mom at a Time
I finally caught up with Dustin Maher on a cold autumn afternoon to discuss his views on the fitness industry, how he is building his fitness empire, and one of my favorite fitness programs: Fit Moms For Life. I was lucky to get a hold of him – this guy is busy, super busy. How could he not be; he's a published author, appears regularly on TV, owns ten fitness locations…etc. The following is our conversation which was an awesome experience.

How did you get started in the fitness industry?
I had to ask this question, with a guy this successful I was curious how he got his first break, or what made him even want to get into fitness. It seems Dustin knew that he wanted to be in the fitness industry from the get-go.
While studying kinesiology at the University of Wisconsin-Madison, Maher started working at the gym on campus teaching as a certified trainer.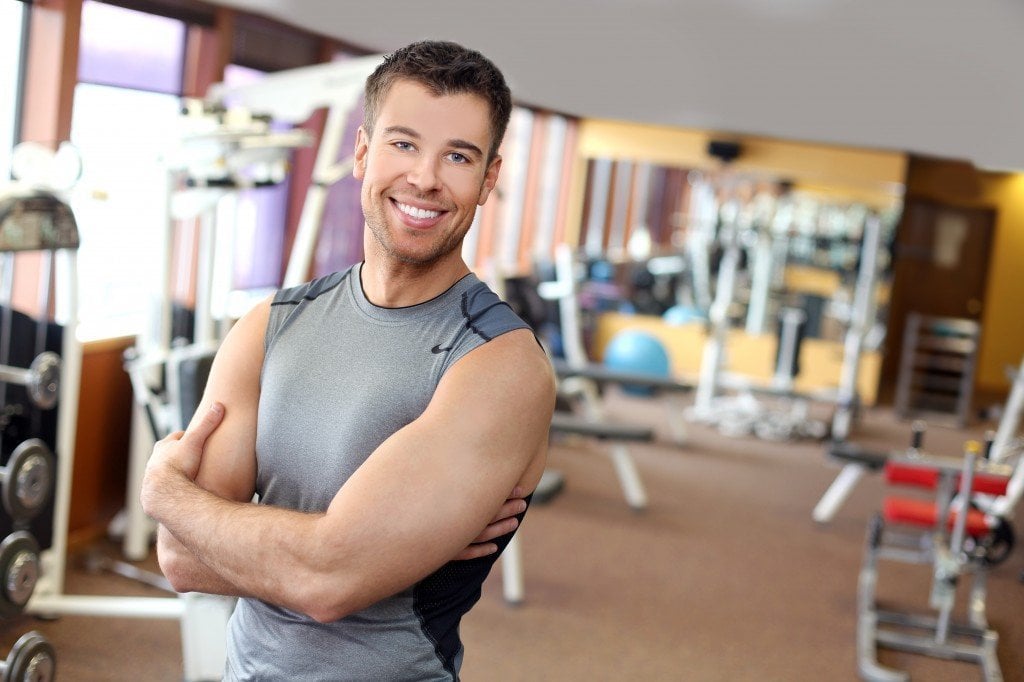 While working as a trainer he started to develop a picture of his ideal clientele, "I realized I really enjoyed working with moms. I had started working with my mom and her friends. I am very close with her and so I kind of made that my goal, to create programs that moms could do, moms could afford, especially a stay-at-home mom."
From these experiences, Dustin created his first program called "MamaTone Fitness" which grew rapidly within the first year.
What are your core fitness concepts?
Like me, Maher is also a huge fan of high-intensity interval training (HIIT) and strength training. As he explained his philosophy in a nutshell,
So the first thing is strength training. I think it is the best way to, from an exercise standpoint, to tone muscle and boost metabolism …
Then a secondary component will be HIITs, high intensity [interval] training … training for ten to fifteen minutes, whether that is the same day [as the strength training] or another day."
Along with a cardio and strength training program, Maher believes that just being active is one of the best ways to truly be healthy. For instance, he just wants people to be active with their friends and family so that it will, "get them off the couch or off the computers…"
I agree 100%, and you all know that I push being active, and it's so much easier when you do it with someone you care about!
How do you personally find the time to stay healthy?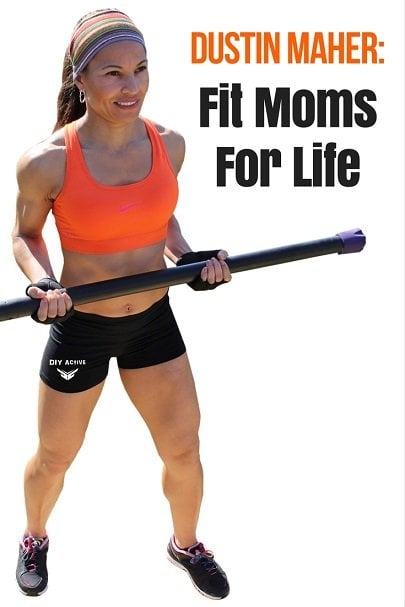 As stated earlier, Dustin has made a huge imprint on the female fitness industry already! While being a widely popular author and blogger, managing his 10 fitness centers, the guy is trying to get 1 million moms signed up for his program Fit Moms For Life.
How on God's green earth does he find the time? I can barely find the time to exercise and write for my website!
Dustin calmly answered that the entire thing is a process with him delegating as much as possible to his 20 employees! That sounds like a huge task in-and-of-itself! One of his main ways to cope with the time constraints is to have plenty of energy.
To do this Maher said, "And I eat healthy of course, and try to get sleep. I am a big believer that, going on four-five hours of sleep is not a great long-term solution, I have been doing it the last few months but it's not great. I am a big believer in taking care of yourself and take plenty of vacations and free days, and that means getting seven hours of sleep or taking naps during the day"
He has a very calming personality that comes out of a very stress-free guy! How does he maintain a de-stressed life?
Dustin quickly answered my question before I even asked how this was possible with the massive commitments he has, "I think I'm trying to put things in perspective and I don't get stressed out too much."
I always kind of ask myself what, what is the worst that could happen in a situation, or put it in perspective of life.
"Whatever I am stressing about at the moment, is it really that big of a deal, in this scheme of my life or in the scheme of the world?" Those are great words to live by.
Tell me about Fit Moms For Life (FM4L), what is it?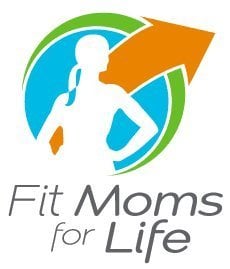 I turned the conversation to his trademark program: Fit Moms For Life (FM4L) (which was birthed from MamaTone Fitness). What were the main goals, endpoints? Dustin told me that one of his main goals was to have 14,000 support groups throughout the United States. Arbitrary number?
No, he wants one support group per Mcdonald's in America! He goes on, "…kind of trying to create help bubbles for people to be part of… we need these kinds of bubbles that we can put ourselves into a kind of give us the strength and motivation and consistency and support."
Overall, it was clear that his main goal was to help as many moms as possible. Maher said, "we are going to have a basic branding, everything, clothing line, merchandise because anything that we can do to help to support a mom, being happier, healthier and more connected."
Any last advice?
This is always my favorite part of an interview because it really brings out the bare bones of their fitness philosophy.
Dustin didn't disappoint, he gave me the answer that was the favorite part of the interview. Maher said, "I would just first start off by realizing that you aren't going to be the best mom, wife, employer, boss, business owner if you aren't fit, healthy, have energy, are happy, feel confident in your own skin. To do that you need to take some time for yourself and even though it seems selfish sometimes to maybe…"
…Like give yourself twenty to thirty minutes a day to do that, long-term it is the most unselfish thing you can do.
Great words of wisdom! You as a mother, father, or partner can't be the most effective as you can possibly be unless you are selfish and take that 20-30 minutes per day to work on your health.
It will be paid back to your children, spouse, and yourself tenfold in the health benefits you achieve!
Finally, as if to give you the extra motivation to actually take the time, and be selfish Dustin said, "So just realizing that it is important and it is not only important but it is really necessary to really fully function at the highest level or at the highest potential, and once you realize that and you understand the importance of it, then the priorities will change and then you will make the time for it."
Where can we get more info about your programs?
Maher said a good way to get more info is, "You can go to Fit Moms For Life there is a place in there to take the pledge and it is a really emotional two-minute video that you can watch. We have got so many women who just emailed us, never heard of the program or Fit Moms for Life and they said that they are bawling their eyes out and they will sign up for our program and stuff, so that will be a great place to start."
Wrap-Up
I want to thank Dustin Maher again for his valuable time. I really enjoyed the interview and it was a privilege to have the opportunity. This guy is legit, super-nice, and has a very stress-free personality that is contagious.
As he said, try to put your situations in perspective of life and not get stressed out and you can live a healthier life, mentally and physically!
Find more useful information and a full transcript of the interview below!
Full Transcript
Audio Version

Latest posts by Josh Anderson
(see all)
Disclosure: In the spirit of full disclosure, DIYactive.com may be compensated in exchange for featured placement of certain reviews or your clicking on links posted on this website.