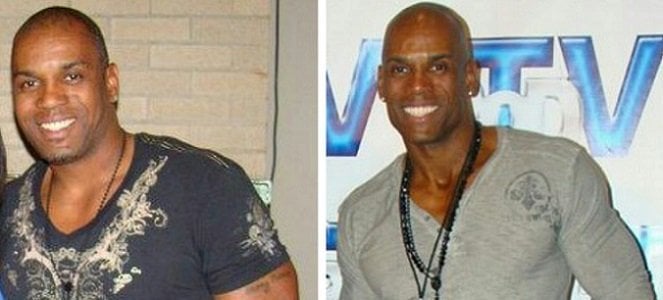 Inspiration: Changing his life
We contacted Kyle about him sharing his transformation with us because we thought it could help motivate and inspire many of us…. and we were right! Check out his story below and always remember that with the right mindset and support you could be the one sharing the next transformation story! You can check him out at his Google + profile! Here are his words:

The Inspiration to make a change
Being an athlete and a very active person since the 5th grade, I never thought the day would come when I found myself overweight and unhealthy.
I played football most of my life beginning in Pop Warner and continuing through junior high, high school, college, and then semi-pro. It was truly my passion. I loved having an active lifestyle but once those days were over I faced the same problem a lot of adults face, getting my health back with an extremely busy lifestyle.
What I realized was, this was becoming harder and harder the older I got and more importantly to do alone.
While I was looking for answers I slowly and steadily started gaining weight and soon I found myself at a truly alarming size for me. As a semi-pro football player I weighed 235 pounds (mostly muscle) but now I weighed 272 pounds and most of that muscle had vanished.
To make matters worse I was pushing close to having a 40″ waistline. I knew something had to change when my wife was about to give birth to our first child and my friends were asking me who was pregnant me or my wife?
Not being comfortable in my own skin I became very good at creating ways to hide my size by wearing 2x and 3x shirts to cover my gut and waistline. Enough was enough. I decided to correct the problem by developing an active lifestyle as I had in the past by going to the gym a few days a week.
I was able to lose 15 pounds in a 6 to 8-month time span putting me in the 255 to 260-pound weight range. I was happy that I was losing the weight but I was nowhere close to where I wanted to be.
What made matters worse was this is where I remained until my wife Lindsay Jenkins cared enough to Challenge me to join her on the Project 10 Challenge. After some not-so-pleasant negotiations, I started the P10 Challenge at 253 pounds with a 38″ waist with a goal of 235 pounds with a 34″ waist.
See I thought I could do it myself and that couldn't have been furthest from the truth.
With the Project 10 Challenge, I was able to drop 44 pounds in my first 90 days and my waist was longer a 38, I was now wearing 32 pants. At this point, I was now 37 years old and weighing 209 pounds. I hadn't been this size since my freshman year in college.
Since being Challenged I have started competing in Men's Physique fitness competitions and have become nationally qualified to be able to compete to become a Pro.
The beauty of this program is it's not only for weight loss, it's also for the person who wants or needs to build muscle.
Over the past 24 months, I have built 26 pounds of lean muscle, venturing into other areas of fitness. I studied Brazilian jujitsu multiple times a week for a year as well as continuing to train for future shows.
Through my athletic career, I have never experienced anything that has been able to transform not only my health but my family's health in such an amazing way.
---
Wrap-Up: Inspiration
This amazing transformation should be an inspiration to us all. The amazing thing is that anyone reading this can truly do the same.
From Kyle's story we can draw three key principles for starting your own transformation:
Don't Be Content: when Kyle started gaining weight he knew he had to do something. He couldn't remain content forever and continue to gain weight. Don't ever be content with your weight issues; take control of these issues instead. This goes hand-in-hand with one of my favorite quotes:


"Being realistic [content] is the most commonly traveled road to mediocrity." – Will Smith

Find the Right Support: as Kyle progressed in his weight loss journey he realized he couldn't do it alone. He got the support he needed from his wife and from the challenge she gave him! You can do the same. You need someone to hold you accountable, give you support, and give you the motivation to reach your true potential. Be it a program like ours, hiring a personal trainer, or getting a fitness buddy, get the support you need to let you soar!
Don't look back: pick a plan, stick with it, and never look back! Once you start to see results (be patient) you will have an incredible amount of motivation and let that carry you to new and bigger things! You are the master of your future!

Latest posts by Josh Anderson
(see all)
Disclosure: In the spirit of full disclosure, DIYactive.com may be compensated in exchange for featured placement of certain reviews or your clicking on links posted on this website.