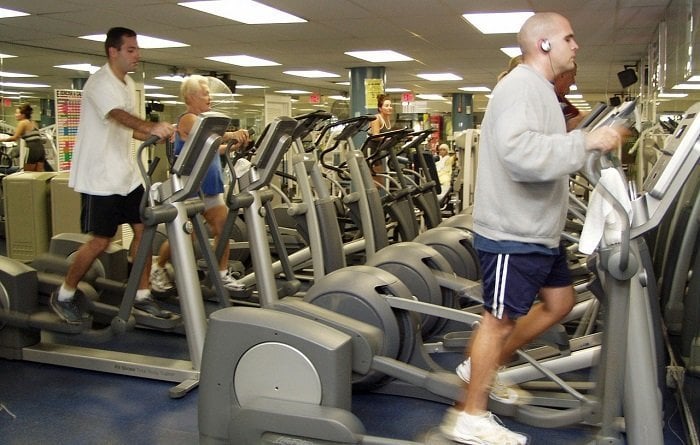 Benefits of Using an Elliptical
With fall in full swing, the beach body and fitness craze of the summer months has taken a back seat until next year. Most of us are thinking about cozy sweaters and pumpkin spice lattes, not stressing about how we'll look in a bathing suit, and we often let exercise fall to the wayside. But this sort of approach to fitness isn't healthy.
The amazing benefits of using an elliptical
Fitness for the sake of appearances can be quite counterproductive, and lead to a vicious cycle of overeating and dieting.
A better, more holistic approach to fitness means living a healthy lifestyle year-round for the sake of your wellbeing, not just to look great when you hit the beach.
That being said, it can certainly be difficult to stay active and motivated during the cold winter months, when exercising outside is not always an option. Ellipticals – also called cross trainers – are a great indoor cardio alternative.
They provide a low-impact, high-intensity workout that will help you achieve your health goals without straining your joints or forcing you to brave the cold weather.
If you're on the fence about adding an elliptical to your winter fitness routine, check out some of their many health benefits below.
If you're already decided and are looking to buy one of your own, try reading a buying guide for cross-trainers first, to help you find the one that is right for you. There are cross trainers for every budget.
Health Benefits of Cross-Training
Cross-training has tons of health benefits. Here are just a few:
1. Low Impact, Weight-Bearing Exercise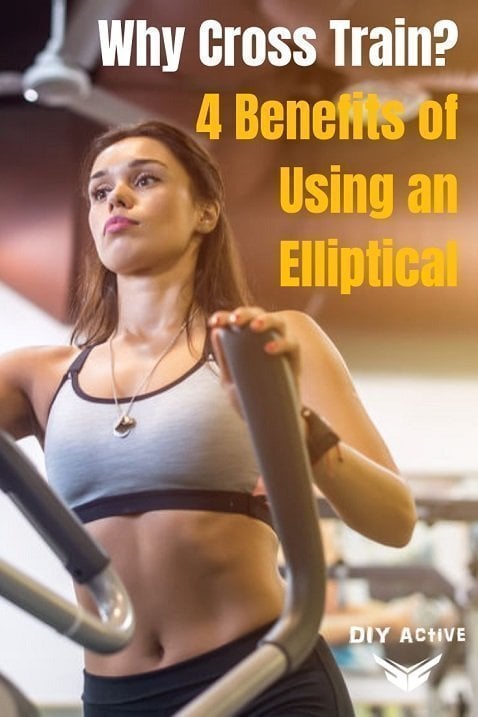 One of the best things about cross trainers is that they provide low impact, weight-bearing exercise. What does that mean?
Well, a low-impact workout means that the movements don't create extra stress or strain on your limbs and joints.
Running, for example, creates a very jarring motion every time your foot hits the ground, which can cause pain and damage to your joints over time. Since your feet never leave the elliptical pedals, the impact is greatly reduced.
Other machines – like seated bicycles – can provide a low-impact exercise as well, but the other key benefit of ellipticals is that they allow weight-bearing exercise.
This means that you are experiencing your full body weight, which helps strengthen your bones and muscles.
2. Full Body Workout
Another unique benefit of cross trainers is that they provide a full-body workout in a short amount of time.
You can get an arm and torso workout at the same time as a lower-body workout by using the pedals and the handles simultaneously.
At the right resistance setting, you can burn more calories in 10 minutes on a cross-trainer than you would by running or biking.
3. Natural Motion
Unlike running or cycling, using a cross-trainer guarantees that you are exercising with the proper form and motion. One of the most common causes of exercise injuries is performing a repetitive motion – like running – while using the wrong body mechanics.
Cross trainers mimic the optimal path of the hips, ankles, and knees, and the pedals can be adjusted to fit your stride length, thus greatly reducing the chance of injury.
4. Variety of Exercise Programs
Most ellipticals these days come with built-in exercise programs. These programs cover everything from fat burning to specific muscle building to improving cardiovascular endurance.
They also provide a wider range than programs in your typical treadmill or stationary bike.
Wrap-Up
Because cross trainers work the upper body, core, and lower body, there are an almost endless amount of exercise programs you can choose from.
You can also often choose programs that mimic hill climbing for a more intense cardio and muscular workout, or you can opt for an interval program if you're after some high-intensity interval training.
Disclosure: In the spirit of full disclosure, DIYactive.com may be compensated in exchange for featured placement of certain reviews or your clicking on links posted on this website.