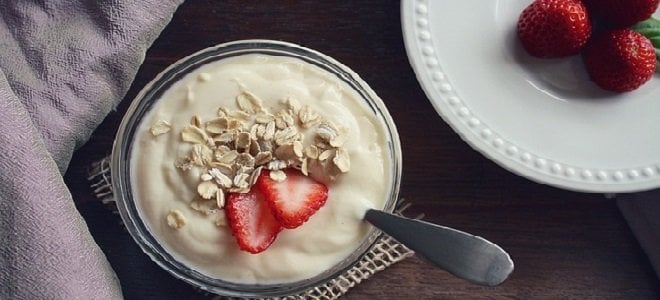 I Have No Time in the Morning to Cook
Eating a healthy breakfast can be challenging even when you have the time to slice vegetables, poach eggs, and made a fresh batch of cold brew coffee. When you are busy, however, healthy can fly out the door as fast as you can say "pop tart."
Healthy Breakfasts Can Happen Any Time
Nevertheless, eating a healthy breakfast can give you the energy, staying power, and focus that you need to succeed throughout your day. When your tank starts on empty, you will quickly run out of fuel and your work and relationships will suffer the consequences; essentially, eating a healthy breakfast will make the rest of your day that much better.
If you want to start more of your days out on a healthy note, focus on these simple yet effective strategies for enjoying a healthy breakfast even when you have limited time…
Make breakfast after dinner.
When you prepare your breakfast the night (or even a few days) before, all you have to do is wake up, smile, and open wide. Look into easy overnight oatmeal recipes, egg dishes, and scrambles, breakfast burritos laden with veggies, chia pudding, or even non-traditional options such as sweet potatoes, quinoa, and stir fry.
You can also prepare several batches of smoothie ingredients and freeze them in individual containers; simply pour the ingredients and liquid into a blender and — voila! — instant, delicious breakfast.
You can refrigerate or freeze several breakfast meals at a time, and then enjoy the fruits of your labor when morning rolls around.
Make grab-and-go a little healthier.
When eating at the kitchen table or even a desk is not an option, make sure that you have healthier options on the go. Look closely at the nutrition panel on granola bars and find options that are rich in fiber and protein and low in sugar.
Create a big bin of trail mix with nuts, seeds, and dried fruits and veggies that you can use for snacks and breakfast. Find squeezable yogurt packs at the grocery store. When all else fails, bananas, apples, oranges, and pears are all relatively easy to eat on the move.
Seek better options when you eat out.
If you like to grab a muffin with your morning latte at your favorite coffee shop, do some research before you take your next bite of that monster cinnamon crumble muffin. Look at posted calorie counts on menus or websites to ensure that you are ordering options that are satisfying and healthy (hint: donuts, muffins, and scones rarely make the list). More and more restaurants and coffee shops have options that are gluten-free, dairy-free, nut-free, and overall healthier to meet consumer demands.
Above all, eat real food. You'll stay fuller, longer, and have more energy to boot.
Buy in bulk.
If you are always running out of almond butter and almonds, oatmeal and granola, dried fruit and nuts, then consider buying in bulk so that you have good options on hand when you wake up hungry. You will save money and time when you make bigger batches of your favorite breakfast foods and snacks.
Share the work and share the results.
If you have kids who can cook simple meals or colleagues who are interested in eating healthier, take turns providing healthy breakfasts. When you are only responsible for one or two days a week, you can focus on making wonderful healthy breakfasts for a crowd. The other days? Enjoy.
Try a meal delivery service.
Meal delivery services bring healthy, delicious, pre-made food to you. As the options expand, they are more affordable than ever and can meet you where you are in terms of your diet, allergies, interests, and food preferences.
Freshly is one of my favorites. It's a great option for breakfast with its wide variety of healthy, pre-made breakfast foods. Many meal delivery services give you the option to try them out for a limited time to ensure that it's a good fit for your lifestyle.
Get up five minutes earlier.
Five minutes is pretty short and sweet, right? In just five minutes, you can make oatmeal, cook eggs, blend a fruity smoothie, or wash some berries and add them to Greek yogurt. When you realize how much you can accomplish in such a short time, you will have added motivation for getting out of bed.
Wrap-Up
Some people think that skipping breakfast will help them lose weight, or that they don't really need to eat until lunchtime. However, eating breakfast is associated with healthy habits, productive work, and feeling good. You don't have to dedicate an hour to make an elaborate meal — prepare ahead of time, enlist some help, use your freezer, and enjoy starting the day outright.
Latest posts by Dan Scalco
(see all)
Disclosure: In the spirit of full disclosure, DIYactive.com may be compensated in exchange for featured placement of certain reviews or your clicking on links posted on this website.