How to Motivate Yourself Today
With a busy schedule, it can be hard to keep up with regular exercise. But you know the importance of health and fitness to enjoy a good quality of life, most especially during old age. Starting with small goals, creating a routine, and finding a source of inspiration to keep you motivated is essential to attain your fitness goals.
Motivate yourself to workout
You probably can't remember the last time you worked out. This reality can be alarming because you're depriving yourself of a chance to strengthen your muscles, increase your endurance, improve your breathing, and regulate your blood pressure.
It's important to work out regularly to improve your cardiovascular health and psychological well-being.
Here are four smart ways to motivate yourself to exercise regularly.
1. Sticky Notes Mind Conditioning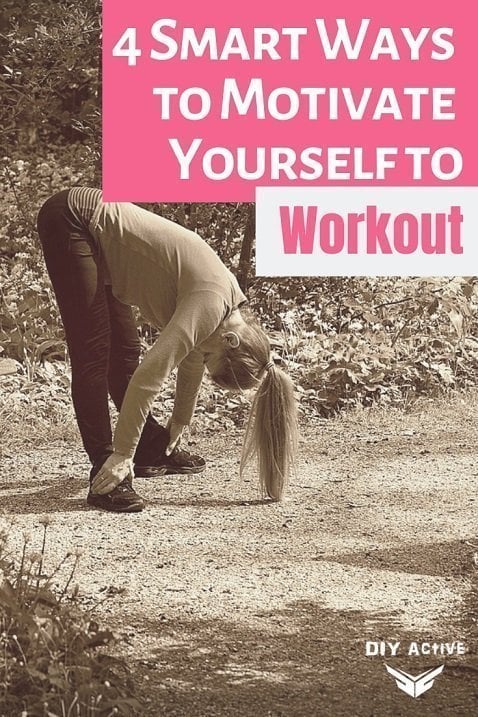 Self-motivational thoughts or motivational statements can be beneficial as a form of mental conditioning technique.
Seeing a sticky note with the workout you need to accomplish for the day obliges you to finish the task. Otherwise, there's a consequence for not following the task.
Here's how:
Write down your attainable goal for the day on a sticky note. For instance, "I will do 20 push-ups and ten jumping jacks at 7:00 in the morning."
Write the consequence if you'll not be able to do the task below the goal, such as "No playing video games after work."
Indicate the reward you want after accomplishing the task, such as ordering a special treat from SnackNation.
Stick the note on the most accessible part of your home so you can easily see it, like on a mirror or refrigerator door.
Note: You can also list down tasks for the week in an oversized calendar or your organizer and include a rewards or consequence section to keep you motivated to accomplish the exercises you need to do regularly.
2. Warm-Up Activity
It's a good idea to take things slowly by starting your workout program with a warm-up activity.
A great massage service is an excellent way to welcome your "yearly workout promise" to inspire you to work hard and reach the finish line.
Here's how massage can help you work out regularly:
A spa massage enables you to condition your mind that you're doing it to prepare yourself for the workout routines you'll be dealing with.
It can prepare your bones and muscles for a heavy workout.
It's a way to treat or reward yourself for deciding to make a change by being more health and fitness conscious. It will motivate you to end the year strong by attaining your fitness objectives, such as losing weight or having six-pack abs.
3. Find a Workout Buddy
It can be boring and stressful to work out if you're alone.
Why not call a friend or encourage your spouse and kids to join you or bring your dog for an early morning jog. You probably have many friends on social media who are also just waiting to find their exercise buddies.
You can create a group to encourage your friends to try yoga or play sports after work. Or you can even take it a step further with a personal fitness instructor.
Here are other ways you can find a workout buddy:
Dating online sites. If you're a bachelor, you can find your prospective workout buddy and date on the most popular dating sites. Check the profile of your best match if she's interested in sports or outdoor activities. You might find your soulmate and workout buddy at the same time!
Join social media forums talking about health and fitness, preferably with members located in your city. You'll find groups and organizations that initiate fun-run activities or other sports clinics to keep you active all year round.
4. Turn On the Music
If you're a music lover, use this interest to your greatest advantage.
Turn on your favorite music, preferably a happy and lively song, to motivate your body to move.
Here's how to incorporate music into your workout:
Invest in outdoor speakers or cool earphones so you can enjoy working out in your patio or garden. Exercising outdoors also helps you become closer to nature.
Set your favorite music as your alarm, so that once you hear it, you'll be reminded that it's time to exercise.
Download the newest or trending songs that make you groove. You can also download music videos to keep the fun and excitement high.
Download workout music and tutorial videos from YouTube by using free YouTube to MP4 converter tools online.
Wrap-Up
Achieve your fitness goals by applying any of the tips mentioned above. You can also think of your own smart ways of motivating yourself to exercise that are suitable for your current situation.
Combining your interests, such as playing badminton and cruise biking, and your workout can help you achieve the best results. Motivate yourself today!
Disclosure: In the spirit of full disclosure, DIYactive.com may be compensated in exchange for featured placement of certain reviews or your clicking on links posted on this website.