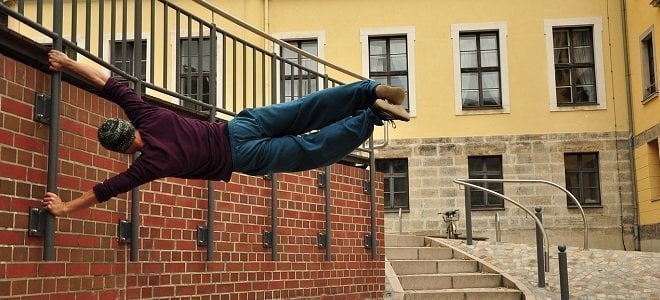 Your Parkour Backpack Essentials
Parkour has been in existence for decades but it has gained more popularity in the last 10 years. Now you see more and more footage of young men and women running, vaulting, and jumping over some complicated obstacles in order to get to their destination. It's very exhausting and exhilarating at the same time.
Have these in your parkour backpack?
If you're interested in trying out the sport, then you should be prepared with some basic necessities that you should always keep in your parkour backpack.
Check out the list below and make sure you have them when you begin learning about this sport.
1. Water bottle
This is very important. In any sport, hydration is always given priority. And since parkour is a very intense activity, you will surely sweat a lot while going through the obstacle training.
Make sure that you not only drink plenty of water before the workout but keep a couple bottles of water in your backpack so that you can have plenty to drink during the activity and after the activity.
2. Gloves
It's not something that you see in the most advanced parkour practitioners and it is true that there have been some debates on whether gloves should even be worn while doing parkour.
But if you are just starting to learn the sport, keep the gloves so that you can wear them in areas and in some parts of the training where you might get injuries.
You might get some injuries and blisters when you are just starting, and you can think of the gloves as protective gear so that you can still keep training even when you have small wounds and cuts on your hands.
3. First-aid items
As stated, it is inevitable that you will not get some war wounds when you are starting your parkour journey. Expect cuts, wounds, and blisters all over your hands or feet.
So always be ready with some first-aid items so that you can do something about your injuries while training. Bring some band-aids for your blisters, or some antiseptic that you can use to clean your wound, and of course some gauze to dress the wound.
Your body will also be aching from the exercise, especially if you have not been physically active for a long time. You can ask your doctor if they have any recommendation for a pain reliever you can take if the pain gets too much for you.
4. Extra clothes
Aside from the clothes you are wearing, always bring a set or two of extra clothes if you plan to do some parkour.
There is no way you will not be sweating like crazy if you're going to be rolling, jumping and running all over the place. Make sure that your extra clothes will be comfortable so that you can feel relaxed after a long, hard workout.
5. Food
Parkour burns a lot of calories so you may want to bring an energy bar or a simple sandwich to bring your energy up while doing the training.
Wrap-Up
So if you are looking to get active outdoors this year, make sure your outdoor / parkour backpack can help you live up to the challenge!