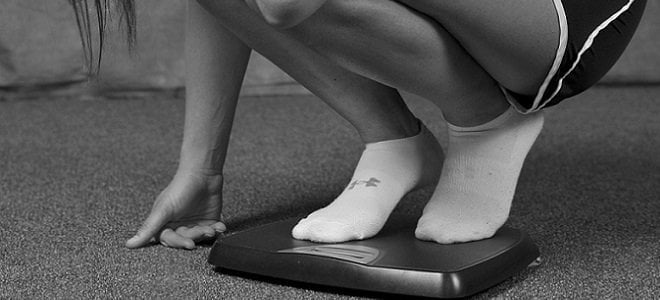 Give These Healthy Weight Loss Hacks a Try
Nobody ever said anything worth having would come easy and weight loss is no exception. If you are looking to start taking charge of your life and work towards your goals, then give these healthy weight loss hacks a try. They can help you get moving in the right direction!

Healthy weight loss hacks to get you started
Dieting is always a dreaded word because it's usually associated with cutting calories and surviving on salads while exercising till you drop! This couldn't be further from the truth.
Dieting has many do's and don'ts and it's important to diet the right way so as to enable healthy weight loss.
While it's tempting to go on a crash diet and get started with an exercise in a frenzy, the human body doesn't respond too well to this. Crash dieting robs the body of important nourishment and strenuous exercise can leave the body muscles feeling sore.
Here are a few tips to follow when going on a healthy diet that will enable weight loss as well as keep the body fit:
1. Change Should Be Gradual
Most people have been motivated to go on a strict diet and follow a strenuous workout regimen as their new year resolution and hit the gym in full swing only to realize they come back feeling exhausted with every inch of their muscle aching.
This is because the body needs time to build its stamina and get used to the concept of exercising. It's best to start slow, to let your body find its rhythm and build up its exercise capacity.
This will make losing weight enjoyable rather than a tiresome routine.
2. Train Your Mind to Make Healthier Choices
It's not genetic or hereditary that we form a fondness for junk food like burgers and pizzas and avoid sprouts and soups. It's because of the prolonged exposure to such food that has formed choices in our brain.
The next time you feel hungry, opt for healthier foods (easier said than done) especially when you snack between meals. Once you start conditioning your mind to choose fruits and vegetables over burgers and pizzas, you'll automatically start sticking to your choice, and weaning off fast foods will become easier.
3. Calorie Intake
If you're looking to lose weight, a good option is to create a calorie deficit by reducing your intake of highly caloric foods. You cannot keep pounding on sweets, junk food, and desserts hoping the exercise will help you shed weight.
Exercise and calorie intake go hand in hand. Instead, make the body use stored up fat in the body for energy as cut down calorie intake.
However, it is also essential to remember that cutting down calories in no way means going on a crash diet which is extremely unhealthy.
It means you make healthier choices when it comes to food.
4. Avoid Emotional Binging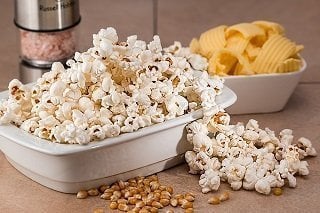 Eating isn't just merely for survival and satisfying hunger pangs. Food can be eaten for emotional comfort as well. People tend to eat when stressed, depressed, moody, or even while watching TV to satisfy their emotional craving.
Identifying what kind of food you eat when emotions are high can go a long way in reducing weight.
When eating out of loneliness or boredom, step out and meet people or call a friend. If stress is the cause of your overeating, exercise or perform yoga or go for a jog. Avoid reaching out for food during emotional phases.
5. Make a Plan and Stick to It
This is the biggest reason for failure for most diet plans. The enthusiasm lasts about a week and slowly one loses track or interest. Write down your plan and goals on a weekly basis and keep going back to them to make sure you're sticking to the plan. Week one can include taking a brisk walk for 20-30 minutes and the meals you'd include in your diet.
Week 2 can include further exercises and a new diet regimen for the week. This way you can mix and match the food you eat rather than plan for weeks in advance and quit on it after a few days.
This will help reduce the monotony and help you stick with it.
6. Patience is Key
People hit the gym and after 5 days start checking if they've developed a 6-pack. The human body cannot transform that quickly which is why you need to be patient with yourself. It might take weeks or months to reach the body you desire but you must continue to persevere.
Keep moving forward and eventually, you'll start noticing results. You'll find yourself with increased stamina and energy and slowly you'll enjoy the exercises you follow. Give your body time for the diet and exercise to work.
Wrap-Up
These healthy weight loss tips will help you plan an improved diet and exercise regimen. A
always remember the mantra – mind over body.
If you have motivation and persistence in your mind to lose the excess pounds, you have the power to overcome it and achieve your goals!
Latest posts by Neha Chaudhary
(see all)