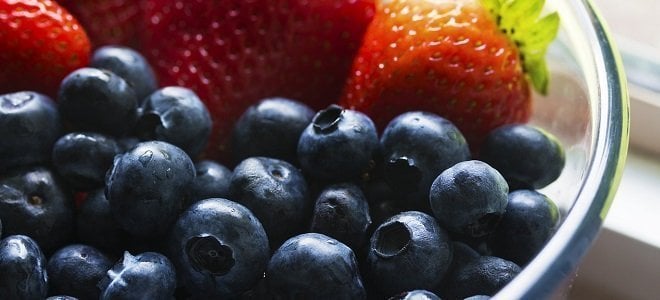 Looking for the top muscle toning and recovery foods to add to your diet? Check out these muscle recovery foods and how they can help you reach your peak performance and physique!

Muscle recovery foods to add to your diet
We all desire healthier and stronger bodies. One of the most effective ways to do this is by engaging in exercise. There are various types of routines to get our bodies fit.
Cardiovascular routines make our hearts stronger. There are also some exercise routines that target our muscles.
After a day of hard, exhausting exercise, you may be left with some sore muscles.
The movements that you made and the weights you lifted really thrashed your muscles and now they are hot, red, sore, and in need of rejuvenation. How do you achieve quick muscle recovery after a workout?
Here are foods for fast muscle recovery that will soothe your pain and get you ready for your next workout.
1. Dark-colored fruits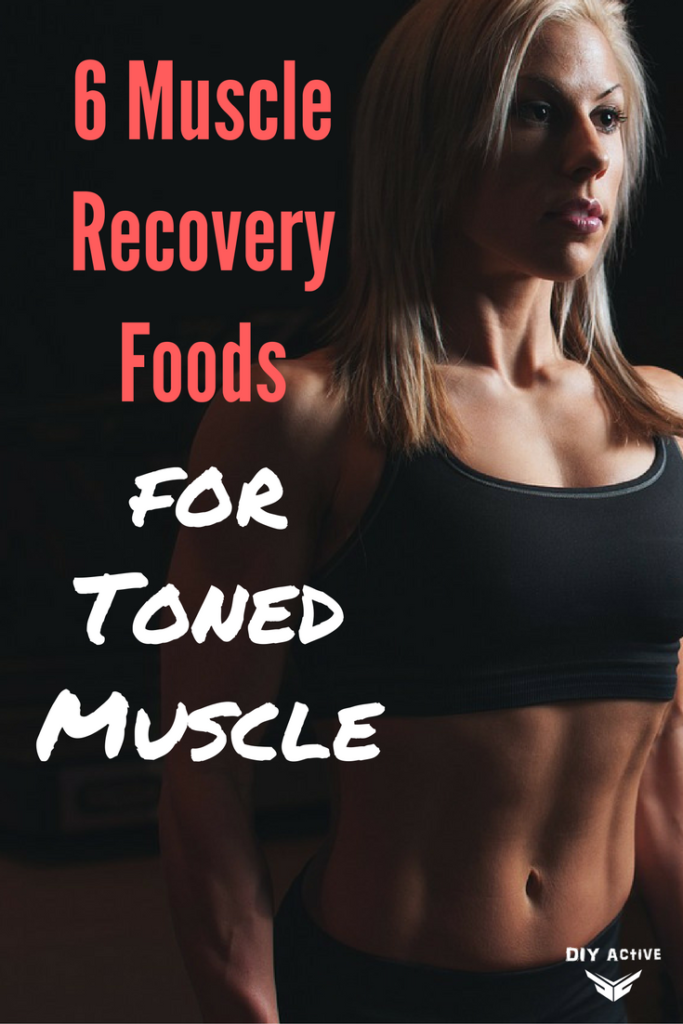 Blueberries, tart cherries, and passion fruit have one thing in common, they are dark in color. These are the ideal fruits to eat after a grueling workout.
According to studies conducted by fitness experts and nutritionists, dark-colored fruit has the ability to reduce DOMS (Delayed Onset Muscle Soreness). In addition to that, these wonder fruits can help you to recover your strength much faster.
The active nutrients in these fruits normally speed up the process of getting rid of waste products that are generated in your body during a workout. All athletes and fitness enthusiasts know that good rest is important after a workout. The best form of this is sleeping.
Interestingly, tart cherries can raise the levels of a hormone known as melatonin in your body. This one relaxes you and gets you sleepy. Therefore, they are an ideal fruit to consume after exercise to help your muscles recover faster and induce relaxation.
2. Leafy green vegetables
Time and again, our parents and guardians encouraged us to eat our vegetables. Now, you can apply this golden nugget of wisdom to make your muscles recover faster after a workout. Leafy vegetables and cruciferous greens are full of nutrients that boost the efficiency of metabolic processes.
For example, broccoli, Brussels sprouts, and cauliflowers assist the body to get rid of estrogen in the body in a safe way. This promotes muscle recovery.
In addition to that, collard greens reduce the amount of cortisol, the stress hormone in your body after a period of intense exercise. They also eliminate free radicals in the body which normally slow the process of healing.
Green vegetables are full of anti-inflammatory agents and multivitamins for bodybuilding.
Not only do they have very low levels of sugar in them, but they are also a source of vitamins and promote your overall gains by healing your muscles as fast as possible.
3. Eat foods which have lots of starch in them
Muscles store energy in form of glycogen. Starch helps to develop this glycogen in the body. Therefore, if you desire to make your muscles recover quickly, it is very important to increase your starch intake.
As an added benefit, foods that have high amounts of starch also have high amounts of antioxidant compounds.
These assist in repairing torn muscle tissue and boosting the speed of recovery. A unique effect of starchy foods is that they boost the levels of insulin in your body.
This hormone helps to prevent inflammation in the body. Examples of these foods are potatoes, watermelons, pineapples, and kiwi fruits. They are ideal to include in a vegetarian bodybuilding diet.
High levels of endurance are required for you to develop a body that is stronger and more toned. Watermelons can assist you to accomplish this. They promote the generation of nitric acid in your body. This goes on to repair muscle tissue quickly and promotes efficient oxygenation in the future.
As a result, you will be able to train faster and harder. On the other hand, kiwi fruits and pineapples are able to raise the number of antioxidants in the body. These eliminate free radicals and give you better general health.
4. Consume water to hydrate as often as possible
Getting rid of muscle soreness and boosting their recovery can be as easy as gulping down a bottle of water. In 2005, a study was conducted and it showed that dehydrated athletes normally experience much more pronounced muscle soreness after a workout than those who consume water throughout their workout.
Water is highly important for muscle recovery because it is the major constituent of blood plasma. This plasma normally delivers energy to the muscles. As such, low amounts of water intake result in a slower delivery of energy and slower muscle recovery.
Therefore, seek to consume water throughout your day and not just during your workouts. This will ensure that you feel much less pain after your exercise routine and also that your muscles recover quicker.
5. Consume fish to benefit from Omega-3 fats
Fish varieties such as salmon and cod have one thing in common, they are rich in Omega-3 fats. These nutrients are loved in the world of exercise. This is because they boost muscle recovery by increasing the intensity of cellular signaling.
They also work to prevent or reduce inflammation. Omega-3 fats are also effective in reducing soreness in the muscles.
Eating fish gives you a proper dose of these fats and prevents your body from developing oxidative stress. The Omega-3 nutrients are ideal for this purpose.
6. Eat nuts as often as you can
Fats are important in our bodies. There are generally two categories of them. These are the Omega-3 and the Omega-6 types of fats. Omega-3 fats come from fish and fish products. Omega-6 fats come from nuts for example almonds and Brazil nuts.
To boost muscle recovery, you should consume nuts so as to get their fat comfortably in your body.
Omega-6 fats can boost the number of antioxidants in your body and increase efficient use of energy in it too.
Wrap-Up
These muscle recovery foods contain all the nutrients that we need to recover faster from intense sessions of exercise. They assist in repairing muscle tissue and making it stronger for the next workout.
Some of them even boost the delivery of oxygen to this tissue.
This results in better performance and endurance.
Do you want to recover faster and repair your muscles? Now you know what to do!

Latest posts by Gregory Brown
(see all)
Disclosure: In the spirit of full disclosure, DIYactive.com may be compensated in exchange for featured placement of certain reviews or your clicking on links posted on this website.