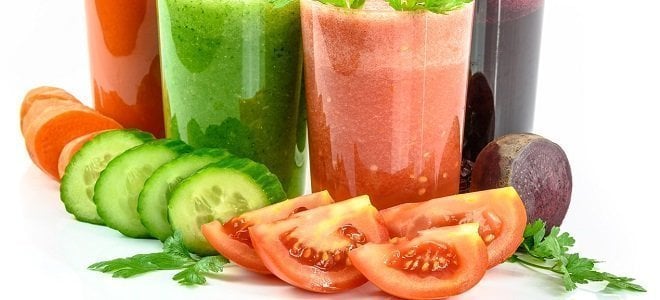 Let's Clean Up That Diet
If you're feeling like your health and life aren't quite up to the standards you imagined for yourself, then it's time for a change. You can't just wave a magic wand and have everything perfect, though. You have to put in the hard work to make lasting changes to clean up your life and your diet for good. Let's get started!

Clean up your act and diet with simple tips
Declutter to Destress
Clutter is not good for your brain or your body. It causes you more stress and makes normal day-to-day tasks feel like major chores. In addition to just generally causing more stress, which makes you crave all those bad foods you like to eat, clutter damages your health in other ways.
When most people think of clutter, they usually just think of their home. But have you looked inside of your car lately?
If you are constantly on the go, you probably eat in the car, right? You're not alone. How often do you actually clean out your car when you finally return home after a long day? Can you imagine the things that are growing in your backseat? If that's not cringe-worthy enough to make you want to clean it, it turns out that storing trash in your car is illegal in some areas, including Hilton Head, S.C. When your surroundings are clean, you're more likely to want to keep it that way – so take the trash out of your car after each trip.
Make Small Changes
The first step to cleaning up your diet is to be realistic. Good intentions are great, but if you try to change too much too soon, you will likely end up failing – and wasting a lot of food and time in the process. Make small changes every day to get your diet back on track.
I understand that carbs are delicious. But to start small, why not replace your side of mashed potatoes with cauliflower? Before you turn up your nose, you can actually prepare cauliflower to mimic mashed potatoes. Fake outs like this will go a long way in cleaning up your diet.
Instead of reaching for chips in the afternoon, try a handful of nuts or crunchy fruit instead. Substitute your usual chocolate cravings with healthier dark chocolate. If you can take on one of these changes a week and master it, your diet will look drastically different in a few weeks.
Replace Convenience Foods
Convenience foods are foods that take very little time and effort to prepare – you know – convenient. These foods might be easy, but they are usually highly processed and don't contain much of anything that's good for you. Check your pantry and see what items you have like this. You might find canned soups or boxed meals that seem convenient but are likely calorie bombs lacking in nutrition.
Instead of turning to these cans or boxes for a quick fix, prep your own soups and meals on the weekend so they are ready to go during the week. They will be much better for you and probably even more filling and delicious.
Read the Labels
If you are going to change your diet, you need to know what things to avoid. Sometimes it's not as obvious as skipping the large meat lovers pizza. There are ingredients that are harmful to your body in many foods disguised as healthy or diet-friendly.
The only way you can be sure you are eating better is to look at the labels of the foods you are buying. Know what ingredients to avoid, such as high fructose corn syrup and excessive oils. This means shopping for groceries may take a few extra minutes, but you won't be consuming as many toxic ingredients as before.
Don't Keep Junk Food in the House
This is one of those common-sense type tips, but you probably could use the reminder. If you don't have bags of chips and candy around to indulge in, you will be a lot less likely to eat them. Sure, you could get in your car and go to the nearest store and buy these things when you get a craving, but how likely is that?
When you are all settled in for a night of Netflix but want a bag of your favorite chocolate and peanut butter cups, you probably won't get dressed, get in the car, and drive to the store. So if you can avoid temptation and not keep these items around, you will be halfway to beating your junk food addiction.
Wrap-Up
Cleaning up your act and diet is no easy task to take on, but you can do it. I believe in you!
These easy tips will help you greatly with your journey. Before you know it, you will be eating better and enjoying cleaner surroundings and better health.

Latest posts by Jennifer Landis
(see all)
Disclosure: In the spirit of full disclosure, DIYactive.com may be compensated in exchange for featured placement of certain reviews or your clicking on links posted on this website.