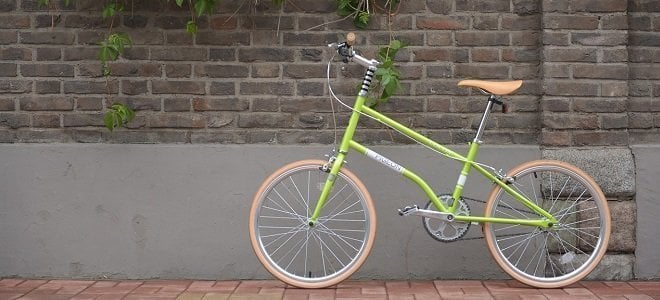 Keeping Active this Spring
This May let's focus on keeping active and helping the environment with the May in Motion initiative! This program is designed to help us all "unplug" a little and improve the environment all while keeping active each participant – a win-win!

Keeping active isn't incredibly hard
May in Motion is a project in Boise, Idaho every May that focuses on smart-commuting efforts. It focuses on alternative transportation in order to help the issues caused by more than 200,000 commuters driving to work by themselves.
This extra traffic wastes gas, money, and time. It also causes wear and tear on the roads, air pollution, and is ultimately costly for the community.
For the month of May, this project focuses on helping the issues caused by traffic and spreading awareness for other ways commuters may be able to travel.
For the rest of the world, May in Motion can also be applied, and not only for the perks to our environment.
Perks to Alternative Travel
Finding an alternative way to commute to and from work is great for the environment and great for you as well. Biking, walking, carpooling, or taking public transportation are all ways to help the environment as well as your wallet.
Transportation is a major contributor of climate change and accounts for 23% of the world's carbon dioxide emissions from fossil fuel combustion – 75% of that is due to road transportation. If you can't walk or bike to work, carpooling or taking public transportation a few times a week is enough to put a dent in the money you spend in gas and the amount of pollution in the air.
Keeping May in Motion is not just about the environmental perks, it's also about your own health perks. Boise's program's main focus is smart-commuting, but each person can create their own goals and make May in Motion about considering other ways to commute, keeping their bodies in motion throughout the year, and supporting these types of projects in their own cities.
Being mindful of fuel efficient vehicle choices, choosing more outdoor related activities, and getting involved in community programs are all lessons to take from the May in Motion project in any city.
Biking Programs
Your town may not have a May in Motion program, but they probably have a program with similar goals. Many cities have bike programs in order to promote healthy citizens and other options for getting around. Bike sharing systems are done in a variety of different ways from bike libraries to bike kiosks, but they all have the same goal in mind. Promoting community, an active lifestyle, and a concern for the environment are all important aspects to the bike programs in many communities.
If you don't have a bike program in your community, consider the importance of biking for yourself and your family.
Going on bike rides, trying other commuting options, and being aware of the issues involved with an inactive lifestyle and high polluted areas is a way to start a bike program within your household.
Keeping Yourself in Motion
Focusing on keeping yourself in motion is a way to make May in Motion your own.
If you don't have any other commuting option but support the goal of the project, design it to fit your lifestyle. Spring time marks the end of colder months and the beginning of nicer weather opening options for outdoor activities.
If you always have date night on Fridays, spend the month of May doing something active for date night. Walk to a park and have a picnic, go on a bike ride at sunset and take some amazing photos, or bike to a nearby body of water and go swimming or fishing. All of these options ensure you stay in motion and cut down on the use of your vehicle for those days.
Include the family and decide to make May the month that you work hard to stay active and maybe your efforts will turn into something you do throughout the year. Take your bike instead of your car to nearby locations, take the family for a hike, rent a few canoes over the weekend, or find rocks for a DIY project at the beach.
The importance of outdoor activity doesn't have to do with strenuous exercise, but more to do with leading an active lifestyle and acknowledging the importance of spending time outdoors.
Goals for the Season
May in Motion doesn't have to start and stop in the month of May; this is a great opportunity to spend each month doing something active, or to give each season a theme.
May in motion, jump in January, marathon March, swim in September, adventure in August, sunset hike in the summer, or spend time outside in the spring are all great themes to utilize throughout the year. Or forget the alliteration and snowboard in February and go rock climbing in July. The idea is to get yourself outside and keeping up and active lifestyle.
Being active doesn't have to mean hitting the gym or becoming a runner, try some activities you've never tried:
Snowshoeing
Whitewater rafting
Paddle boarding
Backpacking
Archery
Surfing
Fly fishing
Mountain biking
These activities can be done alone, with a partner, with a group, or with a family. You can mix and match monthly themes, seasonal themes, and activities into an adventure that works for you. And, honestly, Paddle Boarding June sounds like a great monthly theme to me.
Wrap-Up
May in Motion is all about keeping a harmonious blend of active transportation, transit, and driving by promoting smart transportation options to the citizens of Boise.
This program is benefiting the environment, encouraging community involvement, helping our transportation systems, and keeping the community healthy.
Everyone can learn from both sides of the positive changes from May in Motion from the environment to the ideology behind keeping active.
Even if you can't bike to work every day or spend your days mountain biking…
One less trip in the car per week and one more active activity a week will help your environment and your body. Stay active everyone!
Latest posts by Chelsy Ranard
(see all)