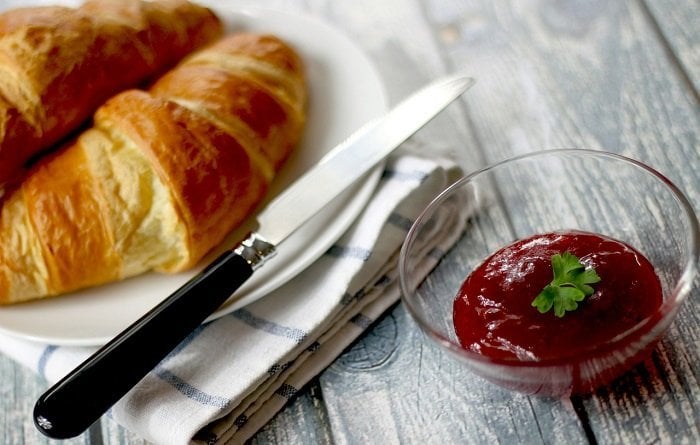 Making a Better Breakfast
While it can be tempting to just bolt down a bowl of cereal before dashing out the door in the morning. Or even to forget breakfast altogether. Having a decent, low GI, nutritionally complex breakfast really does set you up for the day.

How to start making a better breakfast
Whatever your normal breakfast, there are a few simple strategies you can use to start making a better breakfast.
What is a good breakfast?
Breakfast is your first meal of the day.
And number one – you should all be eating it.
Going without breakfast means you're playing nutritional catch-up for the rest of the day. It means you're not topping up your blood sugar levels until late morning or lunchtime.
Which means you're going to be more tired than you should be during the morning.
And in my experience most people who don't eat breakfast over-eat at their other meals.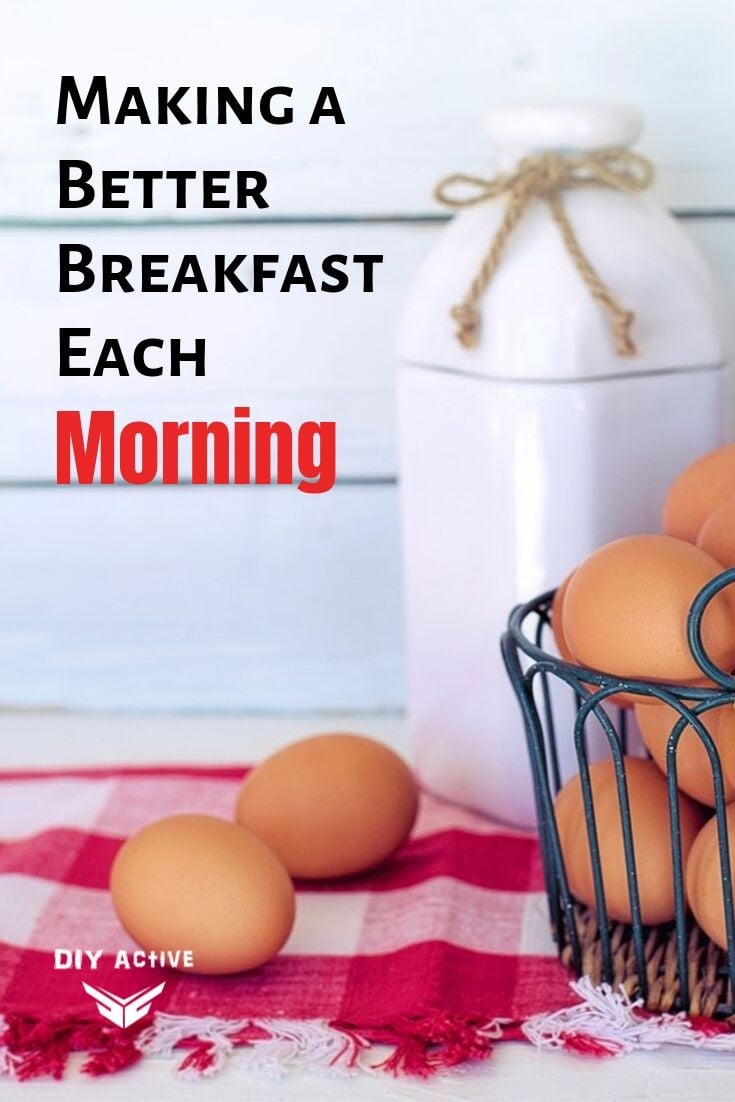 The breakfast you eat should last you at least three hours. Which means choosing something low GI, with a bit of protein. And the more nutritional variety you can get the better.
If you're a cereal eater
Cereal can be an excellent breakfast choice. A good cereal is low GI and contains plenty of fiber.
However many kinds of cereal are high in sugar and contain an ingredients list as long as your arm.
If you're a cereal eater, here's how to make your breakfast better:
Choose a better cereal: The best cereals are high in fiber (at least 8%) and low in sugar and salt. Try to avoid cereals that have more than 10% fat and keep away from kid's cereals – as they're invariably chockablock full of sugar. Many contain more than 40% sugar, which is about 3 teaspoons in a small 30g serve. A good cereal will include a variety of grains, with maybe some dried fruit.
Add some nuts or seeds: Whatever cereal you use, by adding a few extra bits and pieces you can really bump up the variety and nutritional goodness of what you're eating. Sprinkling over a spoonful of nut and seed mix, or LSA is a quick and easy way to add more fiber, minerals, protein, and antioxidants.
Top with some fruit & yogurt: A spoonful of yogurt and a bit of fruit is brilliant on cereal. They can make a bland cereal interesting. Plus they'll add vitamins, minerals, fiber, and antioxidants to even the most basic mix.
How to make this easy
Pouring some cereal into a bowl and then adding a couple of spoonfuls of extra goodies doesn't take a lot of time in the morning. Put all your breakfast ingredients in one part of the cupboard so they can be grabbed together.
You can make it even easier by pre-mixing nuts and seeds into your cereal. If you take breakfast to work, portion out the cereal into ziplock bags on the weekend. Add a spoonful of nuts and seeds to each, then you're ready to go each morning, no effort required.
Rather than splitting small tubs of yogurt, I tend to buy large containers and just use a spoonful at a time. It's a cheaper way of using yogurt too.
If you don't want to chop the fruit up in the morning, use tinned.
You can also top your meal off with a glass of greens. This amazing grass greens superfood can help energize you for the day.
If you're a toast eater
Toast is a popular breakfast choice. It's quick, easy, and tasty. Many workplaces have toasters or panini presses, so you can also make it at the office.
If you're a toast eater, here's how to make your breakfast better:
Choose a low GI bread: White fluffy bread just doesn't cut it for breakfast. You'll stay fuller for longer (and also be getting important fiber) if you choose a multigrain, wholegrain, or sourdough loaf.
Spread with protein: Instead of jam or honey, use a spread that contains a bit of protein. Hummous, peanut butter, or a bean mash all make great breakfast toppings. These contain protein, minerals, antioxidants, and more fiber. They're much more nutritionally dense than traditional toast toppings.
Top with some vegetables: Add some slices of tomato or cucumber, plus a few lettuce or rocket leaves and you'll be making headway with your five servings of vegetables. You'll also be adding vitamins, fiber, antioxidants, and minerals to your breakfast.
How to make this easy
Freeze hummus or white bean mash in small portions. I've spread it into ice-cube trays in the past and then popped out into a bag once they're frozen. You can get a couple of cubes out at a time, which saves wastage.
Prewash lettuce and rocket leaves. You can also place a few day's worths of leaves into ziplock bags, so they're ready to go for breakfast.
If you have a cooked breakfast
A cooked breakfast can be a substantial and filling way to start the day.
However, it's easy to overload on the fat and eats too much. If you're a cooked breakfast eater, then here's how to make it better:
Cut down the fat: Trim fat off bacon and use a non-stick pan for cooking, so you don't have to add any fat. And lose the butter on the toast – you don't really need it.
Add some vegetables: By adding vegetables you're improving the nutritional content of your cooked breakfast. It's another good way of ensuring you get a vegetable serving with breakfast.
Serve with a whole-grain toast: Cut back on your toast, but make it a good bread: whole grain or sourdough. If you're having eggs and some cooked vegetables, then one slice of toast is enough for most people.
Have baked beans: Beans are legumes, and there are many nutritional benefits to including this food group in your diet. Baked beans are a good way of doing this. They're convenient, tasty and you can add a spoonful to whatever else you're eating.
How to make this easy
Trim the fat off bacon with a pair of scissors and then add straight to the pan. The fat that's left will lubricate the pan. Alternatively, you could grill the bacon, allowing the fat to drip off.
There are some easy ways to add vegetables. Mix tomatoes and fresh herbs through scrambled eggs. Cook spinach and mushrooms in the same pan as your bacon. Or add slices of tomato and rocket to an omelet, while it's cooking.
Wrap-Up
How are you going to start making a better breakfast?
It's not hard. Just be mindful of what you put on your plate and in your body!
Disclosure: In the spirit of full disclosure, DIYactive.com may be compensated in exchange for featured placement of certain reviews or your clicking on links posted on this website.