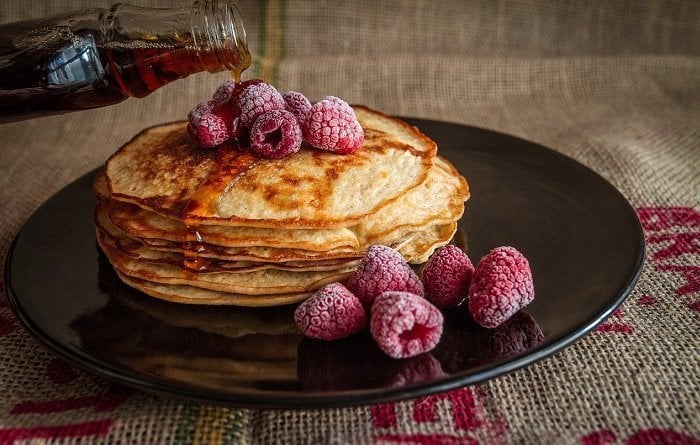 Easy, Inexpensive Breakfast Recipes
"Eating healthy is too expensive!" or "I don't have time to eat breakfast!"… We hear these excuses all the time (and probably used them as well) when it comes to skipping breakfast! This expert breaks down some amazing inexpensive breakfast recipes to help you fill up and start your day out right! The breakfast recipes are amazing!

Breakfast Recipes for a budget
Breakfast is the most important meal of the day, especially for people trying to shed pounds or maintain a healthy weight.
Eating a healthy, protein-packed meal before you start your day will spark your metabolism, curb hunger, and keep you on the right path.
So why, then, are so many people chronic breakfast-skippers? The first excuse is lack of time. Everyone is rushing through their morning to get ready, get the kids to school, and get to work.
There just isn't time to take five minutes to eat a healthy breakfast. Life is a rat race, and self-care frequently goes by the wayside.
The second reason I hear – which frustrates me – is "healthy food is expensive, fast food is the cheapest." McDonald consistently wins because it is cheap (hello, Dollar Menu!) and it is so easy to just swing through the drive-through window on your way to work.
However, relying on fast food to save you time and money, in the long run, is going to do the exact opposite…as you spend money on blood pressure and cholesterol meds, and have to take time off work to visit your cardiologist.
I'm here today to dispel the myth that your busy schedule and your tight budget leave you without the option of a home-cooked, healthy breakfast.
With a little bit of preparation in your downtime, while having a glass of wine and watching HGTV, you can create healthy, make-ahead breakfast options that you can grab and go when you're in a hurry.
All of these breakfast recipes cost just 15 cents to 50 cents per serving. No more excuses for skipping breakfast!
Protein Power Balls
If you're in a serious rush, it doesn't get any faster than these palm-sized protein balls. Just grab a couple of them from the refrigerator and run out the door! As an added bonus, they taste really yummy with your morning coffee.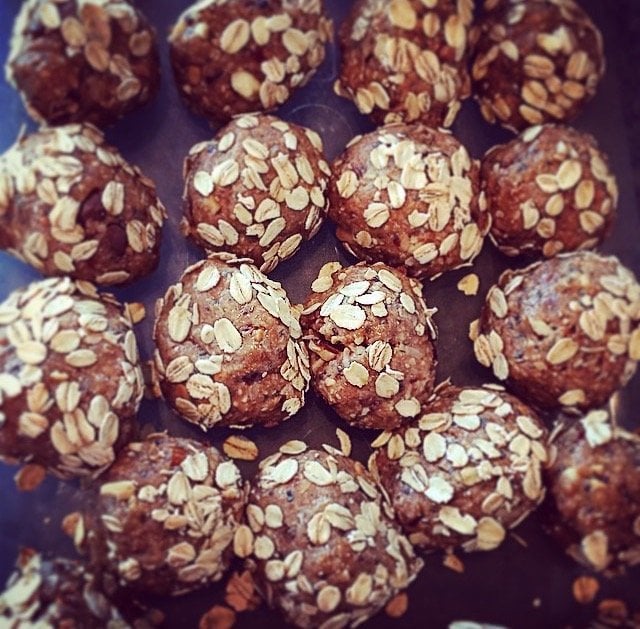 Ingredients:
2 ½ cups dry old-fashioned oatmeal
2 cups crunchy peanut butter
1 cup honey
1 cup protein powder (flavor of your choice, I use Vanilla-Cinnamon)
½ cup trail mix (this is where you can improvise…use any nuts or dried fruit you may have in the pantry)
½ cup dark chocolate chips
½ cup chia seeds
¼ cup flax seed
Directions:
Pour all ingredients into a mixing bowl (I use my KitchenAid).
Mix on low until ingredients are incorporated, but do not mix thoroughly. You don't want to over-mix.
With clean hands, continue mixing until oatmeal is moist.
Pinch out a small amount of mixture and roll into balls using hands.
Store in an airtight container in the refrigerator.
Freezer Breakfast Burritos
Packed with protein, veggies, vitamins & minerals, breakfast burritos are the perfect grab-and-go breakfast. Make these ahead of time and freeze. They reheat quickly and keep very well.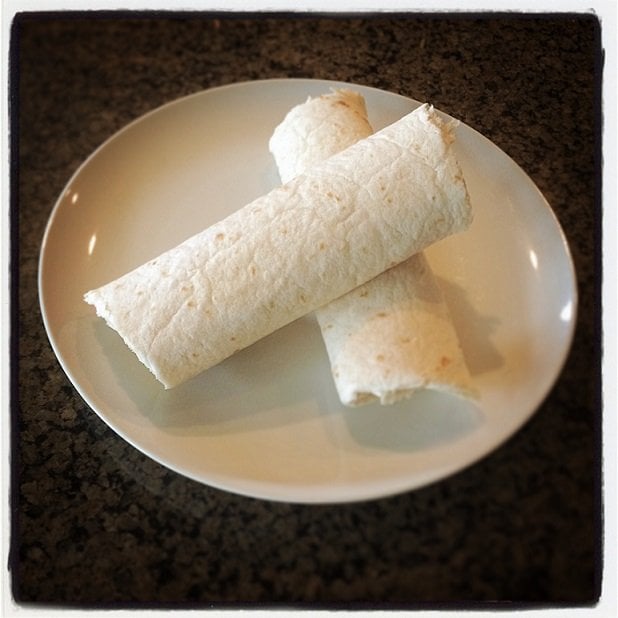 Ingredients:
2 tablespoons olive oil
1 package tortillas
1 carton of eggs
1 green pepper, diced
1 onion, diced
1 cup chunky salsa
1 cup shredded cheese
1 cup low-fat cooked sausage, diced
Directions:
Heat oil in a large skillet on medium heat.
Saute peppers and onions for 2 minutes.
Crack eggs in a large bowl, beat lightly to break yolks, add to the pan peppers and onions.
Stir frequently until eggs are halfway cooked through, add salsa and sausage.
Continue stirring, add cheese.
Once the egg mixture is cooked through, scoop it into tortillas. Roll tortillas tightly.
Wrap with plastic wrap, and freeze.
When it's time to eat, microwave for about 1 minute and enjoy!
Whole Wheat Breakfast Muffins
I love muffins for breakfast, because, again, you can make them ahead, they're so easy to grab and go, and you can even freeze them.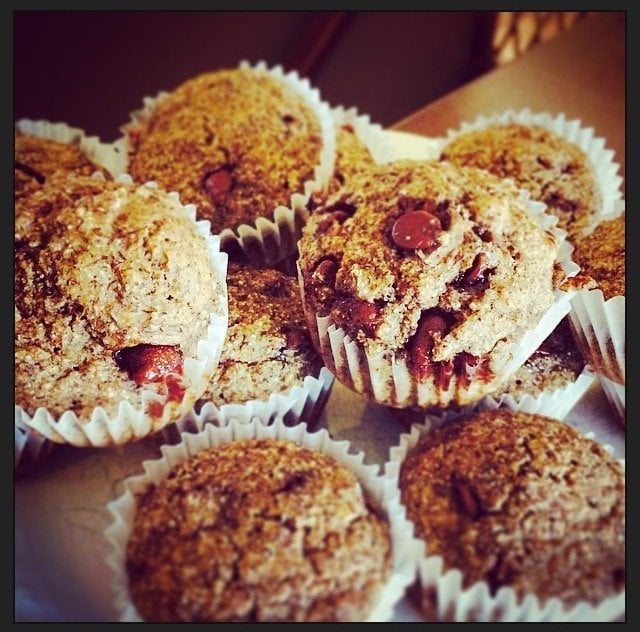 Ingredients:
½ cup canola oil
½ cup brown sugar
1 cup unsweetened applesauce
1 ½ cups whole wheat flour
1 teaspoon baking soda
1 teaspoon cinnamon
½ cup dark chocolate chips
½ cup raisins
Directions:
Mix all ingredients in order listed, being careful not to over mix.
Spoon into muffin cups.
Bake at 350 degrees for 15 minutes or until an inserted toothpick comes out clean.
Updated 10/22/2018.
Latest posts by Kelli Brink
(see all)
Disclosure: In the spirit of full disclosure, DIYactive.com may be compensated in exchange for featured placement of certain reviews or your clicking on links posted on this website.