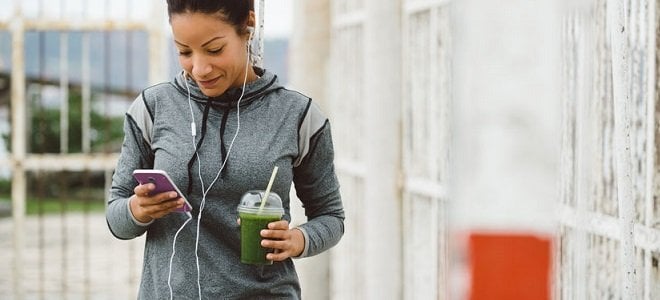 Common Sense Nutrition…
Ever feel like nutrition is like this, "Eat carbs every other hour while drinking 15% of your body weight in water on odd hours and make sure to consume monounsaturated fats in 2-minute intervals 45 minutes after your workout…" WHAT?
Okay, so it's not that bad, but there is some confusing stuff out there. It's time to simplify!
What is common sense nutrition?
One of the major steps towards reaching your health goals is your diet. Your diet is 75% of the equation when it comes to shedding pounds and gaining muscle. There are many diet plans out there and more come around each year.
While these plans might help you lose weight initially, if you do not educate yourself on proper nutrition then you are bound to regain the weight (Hensrud et al. 1994) and literally fall into a vicious circle of gaining weight, losing weight via dieting, and regaining weight…over and over and over again (the yo-yoing effect)!
When it comes to a diet, it's easiest to stay focused on one that is a hybrid of several. A diet that doesn't involve starving yourself; doesn't work in the long run! Under severe metabolic stress, cortisol is released which causes receptor cells to uptake fat for use during future bouts of metabolic distress; a large portion of these cells/receptors are located around our abdomen (Bergendahl et al 1996)!
One simple way to ensure you are filling up with essential nutrients to get you through your day is the 3 normal meals per day and some healthy snacks mixed in. Let's break it down.
Breakfast
First and foremost, any nutrition regime should start off with a complete, healthy breakfast. Not because it will help you shed 15 pounds in a day but because it helps fight hunger cravings throughout the morning! One major benefit of eating breakfast is the fact that it actually affects your brain and makes you feel more full throughout the morning (Purslow et al 2007) resulting in less daily snacking (Schlundt et al 1992).
What should this main meal include? You can't wake up and chow down 6 Little Debbie cakes. For starters, one great staple is the edible, incredible egg! Eggs are loaded with muscle-building protein while having only ~85 calories.
Get this; LSU found that those who ate eggs over an 8 week period every day for breakfast lost 65% more weight, had a 34% greater reduction in weight circumference, and a 16% greater reduction in body fat percentage compared to those that didn't (Vander Wal et al. 2008)!
Lunch and Supper
By the time our lunch break and then supper rolls around, if you are like me, you are starving! This is a good sign. It means your metabolism is ramped up and at full capacity, constantly burning calories. We need to feed it more fuel to keep it going. In this meal we want it to include more high-quality carbohydrates and proteins to get us through a large portion of the day. Here are some great healthy options:
Proteins: Chicken, swai/tilapia, salmon, tuna, eggs, jerky, whey protein, cottage cheese, beans (kidney/black)
Fats: Avocados, nuts, extra virgin olive oil
Veggies: ANY, just eat them
Carbohydrates: Sweet potatoes, red potatoes, oatmeal, yams, veggies, fruit
Fruits: ANY, just eat them
Water and You
Water is one of the most important things we need to be conscious about considering it helps flush toxins from our body and can delay the feeling of fatigue over the course of a day (Bowden 2007).
How much is enough? We've all heard the eight glasses a day rule, but a method recommended by Dr. Jonny Bowden (C.N.S.) the author of The 150 Healthiest Foods on Earth suggests, "Divide your body weight in two and drink that number of ounces a day."
Sample Meal Plan
Let's put this into action with a simple example of what a balanced diet looks like. Our friend Dana Artinyan, a Registered Dietitian, created this 3-day plan for a 1,500-1,750 calories per day diet. The typical diet is based on 2,000 calories but this might be perfect for those trying to lose weight (you can calculate the number of calories you need per day easily at IIFYM.com). You can find PDFs for this and a handy PDF shopping list below as well!
Day One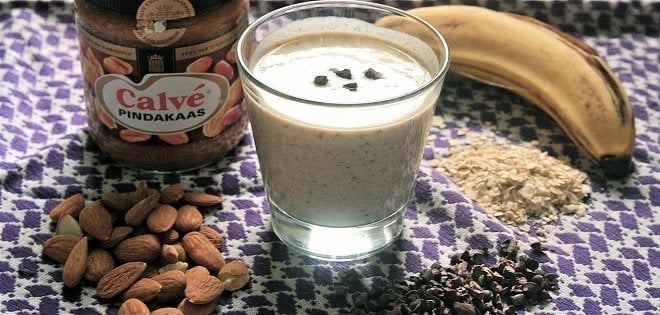 Breakfast: Banana Bread Smoothie
1 medium-size (7" long) banana, frozen (or fresh banana with 3-4 ice cubes)
1 cup plain, unsweetened almond milk
1 scoop vanilla whey protein powder, such as Gold Standard or Designer Whey
1 Tbsp. almond butter
½ cup plain, nonfat Greek yogurt
Sprinkle of cinnamon
Blend all ingredients until smooth.
Calories 415; Carbohydrates 40 g; Fat 13 g; Protein 41 g
Lunch: Feta Turkey Burger with Greek Salad
Ingredients:
5 oz. 97% ground turkey
5-6 fresh basil leaves, chopped
1 oz. feta cheese, crumbled
1 tomato, chopped
½ cucumber, chopped
1 ½ Tbsp. balsamic vinegar
½ Tbsp. olive oil
2 Tbsp. hummus
Directions: Mix ground turkey with basil and feta and form into a patty. Cook in a small pan over medium heat for 10-15 minutes or until the burger reaches 165 degrees, flipping every 3-5 minutes
Top turkey burger with hummus. Mix tomato, cucumber, vinegar, and oil and serve alongside turkey burger.
Calories 432; Carbohydrates 19 g; Fat 28 g; Protein 34 g
Dinner: Pork + Sweet Potato
Ingredients:
6 oz. thin-cut pork loin chop (boneless) (2-3 loin chops)
½ Tbsp. olive oil
2 Tbsp. BBQ sauce, such as Stubb's (or any other BBQ sauce that has less than 40 calories per 2 Tbsp.)
1 medium sweet potato, cut into fry-like sticks
1 tsp. garlic powder, divided (1/2 tsp. + 1/2 tsp.)
½ tsp. black pepper
½ tsp. smoked paprika
2 cups chopped kale (washed and dried)
Cooking spray
Directions:
Preheat oven to 350 degrees. Place sweet potato sticks on a baking sheet and spray with cooking spray, then sprinkle with ½ tsp. garlic powder, black pepper, and smoked paprika. Bake for 30-40 minutes, or until "fries" are tender.
Spread kale on a separate baking sheet, spray with cooking spray, and sprinkle with remaining ½ tsp. garlic powder. Cook for 15-20 minutes, or until kale is crisped.
Add olive oil to a medium-size pan and heat for 1-2 minutes. Add pork loin chops to the pan and cook for 3-5 minutes on each side. Serve pork with BBQ sauce, kale chips, and sweet potato "fries".
Calories 497; Carbohydrates 51; Fat 13 g; Protein 44 g
Snack One: ½ Cup 1% Cottage Cheese + ½ Cup Fresh or Frozen Blueberries
Calories 122; Carbohydrates 14 g; Fat 1 g; Protein 15 g
Snack Two: 1 oz. Almonds (about 23)
Calories 164; Carbohydrates 6 g; Fat 14 g; Protein 6 g
Totals: Calories 1,630; Carbohydrates 130 g; Fat 69 g; Protein 140 g
Day Two
Breakfast: Kale & Avocado Omelet + Cottage Cheese & Fruit
Ingredients:
1 large egg
2 egg whites, or ½ cup 100% egg whites from a carton
1 ½ cups fresh kale, torn into small pieces
Cooking spray
½ avocado, mashed + ¼ tsp. salt
½ cup 1% cottage cheese
½ cup fresh blueberries
Directions:
Spray a small pan with cooking spray. Add kale and sauté for 3-5 minutes, until kale starts to soften. Beat egg and egg whites and add to the pan. Cover and cook until the omelet is set. Serve with mashed, salted avocado and cottage cheese, and blueberries.
Calories 434; Carbohydrates 33 g; Fat 18 g; Protein 40 g
Lunch: Chicken with Hummus and Vegetables
Ingredients:
6 oz. boneless, skinless chicken breast
1 tsp. oregano
½ tsp. garlic powder
5-6 fresh basil leaves, sliced
1 cup sliced carrots
½ cucumber, sliced
¼ cup hummus
Medium-sized apples, such as Fuji
Directions: Preheat oven to 375 degrees. Place chicken breast on a baking sheet, sprinkle with oregano and garlic powder, and cook for 20-25 minutes, or until it reaches an internal temperature of 165 degrees.
Top cooked chicken with fresh basil and serve with carrots, cucumber, and hummus for dipping.
Calories 455; Carbohydrates 49 g; Fat 15 g; Protein 35 g
Dinner: Baked Salmon with Balsamic Asparagus and Quinoa Saute
Ingredients:
5 oz. fresh Atlantic, wild salmon
½ tsp. black pepper
¼ cup uncooked quinoa
2 cups fresh or frozen asparagus, chopped into about 2" pieces
2 Tbsp. balsamic vinegar
½ Tbsp. olive oil
1 clove garlic, minced
Directions:
Preheat oven to 350 degrees. Lay salmon on a baking sheet and sprinkle with pepper. Bake for about 15 minutes, until salmon is opaque and flaky.
Cook quinoa according to package directions. Heat olive oil in a medium-sized pan. Add garlic and cook for 1-2 minutes. Add asparagus and sauté for 5-7 minutes. Add prepared (drained) quinoa and balsamic vinegar. Saute for 3-5 minutes or until vinegar reduces/thickens.
Calories 452; Carbohydrates 34 g; Fat 18 g; Protein 38 g
Snack One: 1 Cup Plain, Nonfat Greek Yogurt + ½ Tbsp. honey
Calories 162; Carbohydrates 20 g; Fat 0 g; Protein 22 g
Snack Two:– 1 Medium Banana + 1 Tbsp. Almond Butter
Calories 200; Carbohydrates 30 g; Fat 9 g; Protein 4 g
Totals: Calories 1,703; Carbohydrates 166 g; Fat 60 g; Protein 140 g
Day Three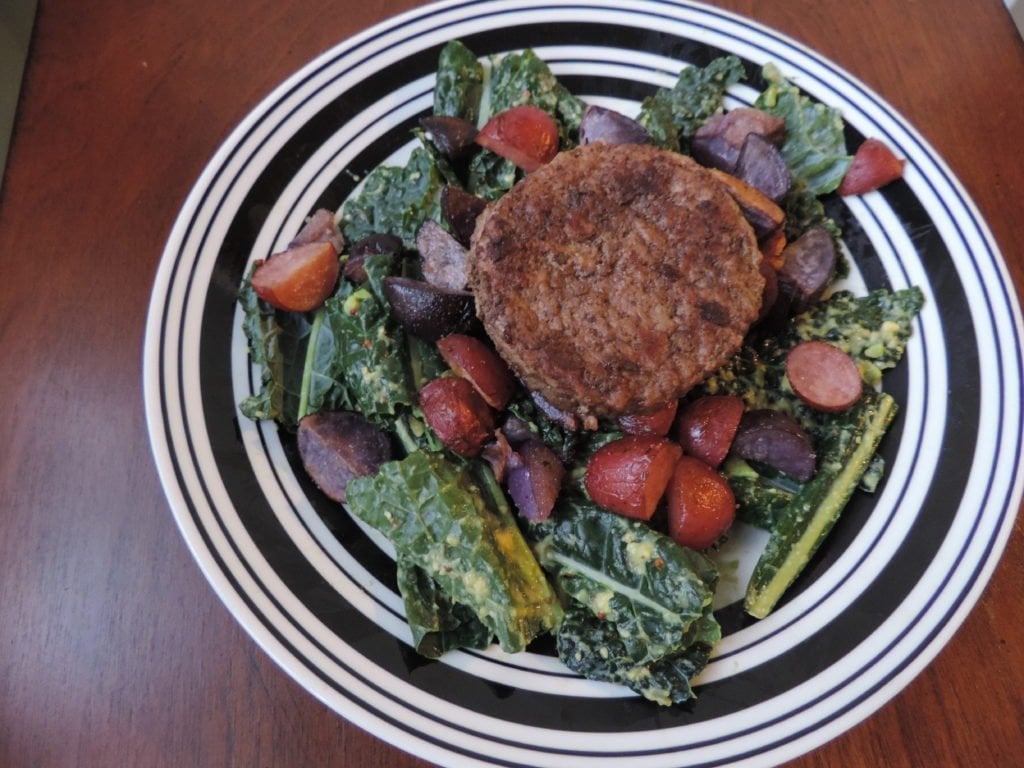 Breakfast: Strawberry Yogurt Parfait
1 cup plain, nonfat Greek yogurt
¾ cup fresh (or frozen and thawed) strawberries, sliced
2 Tbsp. chopped walnuts
½ scoop vanilla whey protein powder (such as Designer Whey or Gold Standard)
½ tsp. vanilla extract
Cinnamon (optional)
Calories 331; Carbohydrates 25 g; Fat 11 g; Protein 38 g
Lunch: Purple Cabbage and Apple Slaw with Chicken
Ingredients:
1 cup shredded purple cabbage
½ cup shredded carrots
1 green apple, finely chopped
Juice of 1 lime
½ Tbsp. olive oil
1 tsp. honey
Salt to taste
5 oz. boneless, skinless chicken breast
Directions: Bake chicken in a 375-degree oven for about 25 minutes, or until internal temperature reaches 165 degrees.
Mix cabbage, carrots, apple, lime juice, honey, olive oil, and salt to make the slaw. Serve with cooked chicken breast.
Calories 451; Carbohydrates 43 g; Fat 12 g; Protein 45 g
Snack: ¼ cup hummus + 1 cup cherry tomatoes
Calories 187; Carbohydrates 18 g; Fat 10 g; Protein 5 g
Dinner: Meat and Potatoes Salad
Ingredients:
¾ cup baby potatoes, diced
½ tsp. garlic powder
Pinch of salt
1, 4-oz., 90% or leaner ground beef patty
2 cups raw kale
1/5 avocado
2 tsp. grainy mustard
1 Tbsp. apple cider vinegar
Directions: Preheat oven to 375 degrees. Add potatoes to the cooking sheet, spray with cooking spray, sprinkle with garlic powder and salt, and roast for 20-25 minutes, or until the desired doneness. Cook burger on the stove until medium-well.
Mash avocado and mix with mustard and vinegar. Toss this "dressing" with kale and potatoes and top with a burger.
Calories 474; Carbohydrates 47 g; Fat 22 g; Protein 28 g
Snack: String Cheese + ¾ cup grapes
Calories 112; Carbohydrates 17 g; Fat 3 g; Protein 8 g
Totals: Calories 1,555; Carbohydrates 150 g; Fat 58 g; Protein 124 g
Download your complete shopping list HERE and meal plan HERE!
Wrap-Up
So yes, nutrition can be really damn confusing, but it doesn't have to be!
Try this common-sense nutrition approach and start to develop one that fits your lifestyle. This is just an example so you can wrap your head around it. Make it yours! If it fits your lifestyle, you are way more apt to stick with it and get results!
Don't forget to check out the first part of the Alpha Fitness Plan!
References
Bergendahl M, Vance ML, Iranmanesh A, Thorner MO & Veldhuis JD (1996) Fasting as a metabolic stress paradigm selectively amplifies cortisol secretory burst mass and delays the time of maximal nyctohemeral cortisol concentration in healthy men. J Clin Endo Meta 2:692-699.
Bowden J (2007) The 150 healthiest foods on Earth. Fair Winds Press. Beverly, MA.
Hensrud DD, Weinsier RL, Darnell BE & Hunter GR (1994) A prospective study of weight maintenance in obese subjects reduced to normal weight without weight-loss training. Am J Clin Nutr 60:688-694.
Purslow LR, Sandhu MS, Forouhi N, Young EH, Luben RN, Welch AA, Khaw KT, Bingham SA, & Wareham NJ (2007) Energy intake at breakfast and weight change: prospective study of 6,764 middle-aged men and women. Am J Epidemiol 176:188-192.
Schlundt DG, Hill JO, Sbrocco T, Pope-Cordle J, & Sharp T (1992) The role of breakfast in the treatment of obesity: a randomized clinical trial. Am J Clin Nutr 55:645-651.
Vander Wal JS, Gupta A, Khosla P, & Dhurandhar NV (2008) Egg breakfast enhances weight loss. Int, J Obesity 32:1545-1551.

Latest posts by Josh Anderson
(see all)
Disclosure: In the spirit of full disclosure, DIYactive.com may be compensated in exchange for featured placement of certain reviews or your clicking on links posted on this website.