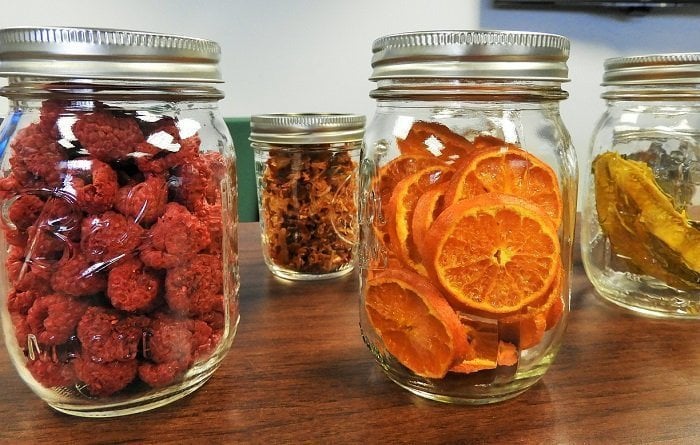 Best Meal Delivery Services
It's no secret that diets play a crucial role in determining the success of your training regime. With limited time and the scale of responsibilities everyone has on their shoulders in this fast-paced world, it's totally understandable if you can't find the time or energy to plan and prepare healthy meals that complement your training goals.
Best meal delivery services for your goals
That's exactly when meal delivery services come to your rescue.
Luckily, you can instill a healthy diet by opting for a meal delivery plan that suits your needs and have nutritious food delivered to your door.
Keep on reading to learn more about the best meal delivery services in your area.
The Importance Of Diet For Reaching Your Goals
According to training experts and nutritionists, your diet has a direct impact on your training success.
In fact, it accounts for over 50% of your goals so you need to realize the importance of consuming healthy and balanced meals that nourish your body with the nutrients required to supply energy for optimal performance while gaining muscle mass and losing fats.
You need to ensure that you spread your meals throughout the day so that your daily caloric requirements are met.
Your diet needs to be rich in proteins since they're used by your body to build muscle and facilitate the repair and recovery of damaged cells. An increase in muscle mass also helps in losing unwanted weight by improving metabolism.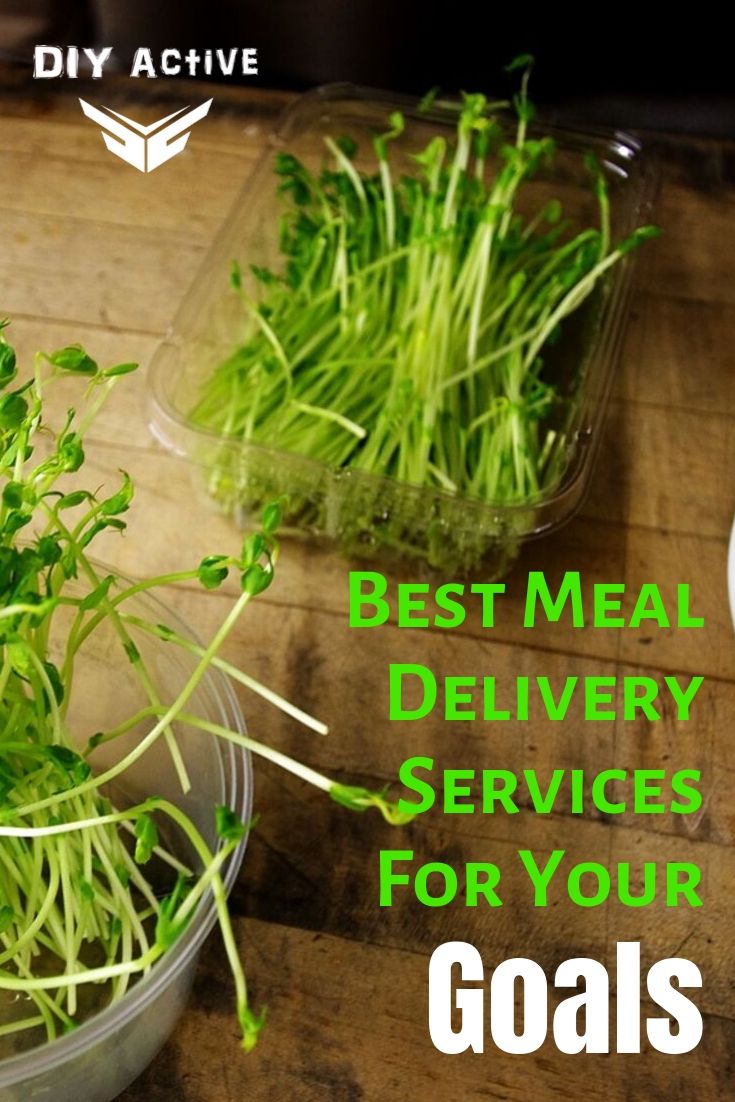 Moreover, the original source of energy required by the body to perform routine activities comes from carbohydrates which are broken down into glucose in the body.
If your diet doesn't supply the body with enough carbs, proteins are broken down instead to fuel the body.
How To Choose The Best Meal Delivery Service
It's essential that the meal prep service you choose takes your caloric and nutritional requirements under consideration.
The meals should be based on well-managed proportions of lean protein sources such as fish or grilled chicken along with carbs such as rice or potatoes.
Moreover, the food must be boiled, steamed, or grilled instead of being fried to ensure you don't consume unnecessary fats.
Another factor to consider is the number of meals offered per day and the frequency of delivery. To keep your metabolism running throughout the day, you need to spread out your meals so that the body is provided with a constant supply of nutrients.
A good rule of thumb is to consume 3 proper meals in a day and supplement them with 2 snacks precisely in the mid-morning and the afternoon.
Therefore, it's a good idea to look for meal delivery services that give you the flexibility of the number of meals you want in a day.
Best Meal Delivery Service In Your Area
Following are the top meal delivery services that can help you reach your fitness and training goals with ease.
ActivEats
ActivEats is a meal delivery service based in Mississauga, Canada, but it also delivers prepared meals to other major cities in the country as well.
The best thing about their company is that they have professional nutritionists, wellness experts, and chefs who ensure your meal is as nutritious and delicious as you can imagine.
All meals are freshly prepared with organic, locally sourced ingredients without any use of colorings, preservatives, or other chemicals. You have the option to choose from different general menus which include vegan, gluten-free, and dairy-free.
Furthermore, two different menus are offered which change every week to ensure that a variety of healthy and nutritious food is delivered to you.
Muscle Meals 2 Go
Muscle Meals 2 Go is a dedicated meal delivery service with its kitchen in Florida, USA.
The service specifically targets bodybuilders and athletes, offering high protein and low carb menus to allow fitness enthusiasts to reach their training goals.
Three types of meals are offered: 'lean meals' are for those who are interested in cutting, 'gain meals' are for those whose aim is to bulk up while 'maintain meals' target athletes who want to maintain their physiques.
Moreover, you can choose between 12, 18, and 24 meals a day, and trust us, there's no other service that offers meal customization down to their level.
Professional Gains
Established in 2015 in England, Professional Gains has expanded its services to America and Canada as well. The service accommodates different diet types to ensure you reach your training goals, no matter if losing weight or packing muscles.
The best thing about Pro Gains is that you can opt for 2 to 6 meals per day and each of the meals has precise calorie and nutrients labeling, allowing you to keep track of what you eat.
And if you want to prep your own food, you can also order raw meats through their Pro Raw Hampers service.
Kettlebell Kitchen
Another renowned meal delivery service in the US is Kettlebell Kitchen that opened its doors back in 2012 to offer wholesome food that efficiently fuels its customers to get through their lives actively.
A number of diets are offered to target different training goals such as fat loss, muscle gain, and endurance.
Due to their amazing services and the quality of food, Kettlebell Kitchen has gained a lot of popularity amongst fitness freaks, athletes, and bodybuilders.
They offer unique meals such as prosciutto chicken with zucchini designed with your fitness goals in mind and that too at an affordable price – something really hard to find.
Moreover, you can also customize your meal plans according to your requirements.
Wrap-Up
So why waste your time in the kitchen when you have such amazing meal delivery services at your disposal?
All the companies mentioned above ensure that you don't have to worry about your dietary requirements so you can concentrate on your training regime.
Do try one of these services and we guarantee that you won't be disappointed.
Disclosure: In the spirit of full disclosure, DIYactive.com may be compensated in exchange for featured placement of certain reviews or your clicking on links posted on this website.