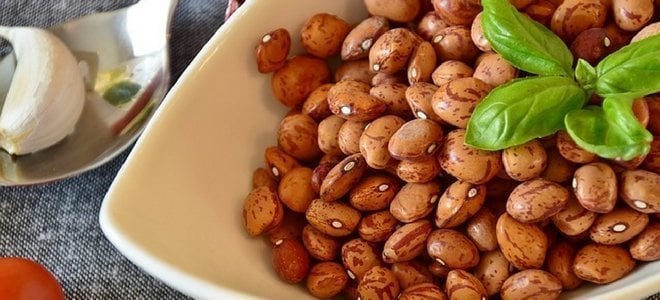 Protein Is Widely Available to Vegans
Most people believe that protein is only found in meat and other animal products; however, that is not the case. Protein is found in plants, too. Here are 21 of the best sources if you don't wish to eat animal-derived protein.
21 Plant-Based Proteins
1. Lentils
If you are looking to pump up protein quickly, lentils are the best. They add nine grams of protein to any meal per half-cup together with fifteen grams of fiber.
2. Tofu
The best thing about using tofu as a protein source is that it can be marinated and flavored depending on your taste and you can even turn it into a chewy or creamy texture! For some great vegan tofu recipes, make sure to check out Kathy's Vegan Kitchen!
3. Black beans
Black beans are among the main antioxidants sources. They are also the healthiest beans of all legumes and beans. Their color indicates their powerful antioxidant content and they contain less starch compared to other beans. You can enjoy them by making black bean burritos or mixing them into other dishes.
4. Quinoa
With eight grams of protein per cup, quinoa is a great option. It is also a source of magnesium, fiber, and antioxidants. It can be baked, cooked, or even used as a base for a stir-fry dish.
5. Amaranth
It is similar to quinoa in its nutritional composition, but it is a bit smaller in size. With just a single cup, amaranth adds seven grams of protein to any meal. It is also a delicious source of magnesium, vitamin B, and iron.
6. Soy milk
There are conflicting findings of soy milk's effect on cancer, but most research shows that it assists in preventing cancer rather than cause it. You need to ensure that you get the non-GMO soy. You should avoid buying it when it is in the processed protein isolate. Soy milk, which contains eight grams of proteins in a cup, provides four grams of heart-healthy fat.
It is also rich in phytosterols which help in maintaining the health of the heart.
7. Green peas
Peas are delicious and they contain fiber and protein. One cup of green peas provides eight grams of protein. They also contain leucine which is an amino acid that is necessary for metabolism and losing weight.
8. Artichokes
A half-cup of artichokes contains four grams of protein. They also boost fiber.
9. Hemp seeds
With three tablespoons, you will have thirteen grams of protein. These seeds can be added to any meal.
10. Oatmeal
It has three times the amount of protein found in brown rice with more fiber and less starch. Oatmeal also contains calcium, vitamin B, and magnesium.
11. Pumpkin seeds
They contain protein and iron. A quarter cup of pumpkin seeds contains eight grams of protein. They are also a good source of magnesium and they are delicious.
12. Chia seeds
Two tablespoons of chia seeds have five grams of protein. You can try it in many more ways than chia pudding!
13. Tempeh
This is soy in a fermented form. It contains a lot of protein and it gets digested easily. Tempeh is also rich in probiotics.
14. Edamame
Edamame has lots of fiber, antioxidants, and protein. A half-cup contains 8.5 grams of protein. It can be added to burgers, soups, salads, soba noodles, and more. It can also be eaten raw or roasted like chickpeas.
15. Spinach
One cup of spinach contains five grams of protein. It is the best leafy greens to enjoy as often as possible.
16. Black-Eyed Peas
A half-cup of black-eyed peas contains eight grams of protein. They are also a good source of potassium, vitamin B, magnesium, and iron.
17. Broccoli
One cup of broccoli contains four grams of protein. The same cap also contains 30% of daily fiber, vitamin C, calcium, and vitamin B for just thirty calories.
18. Asparagus
A cup of Asparagus contains four grams of protein. It is also a good source of folate and vitamin B.
19. Green Beans
A half-cup of green beans packs four grams of protein together with vitamin B6. They are high in fiber and low in carbs.
20. Almonds
One cup of fresh almond nuts or two tablespoons of almond butter contains seven grams of protein.
21. Spirulina
Spirulina adds 80% of everyday iron needs and four grams of proteins with just one tablespoon. It is also a great source of amino acids.
Wrap-Up
Protein is needed for workouts, recovery, health, and brain functions and these are the best sources for vegans.
Try them out (even if you're not vegan) and enjoy their nutrient-rich bouquets.
Latest posts by Eva Henderson
(see all)
Disclosure: In the spirit of full disclosure, DIYactive.com may be compensated in exchange for featured placement of certain reviews or your clicking on links posted on this website.