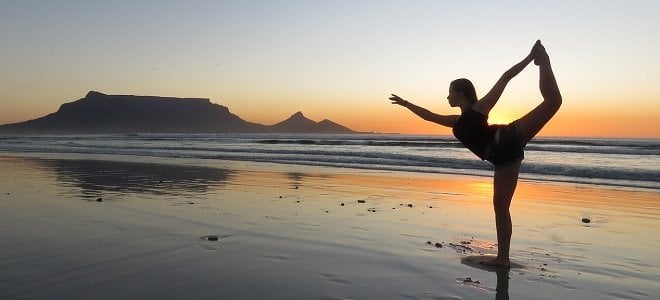 Ready to Start Yoga?
By now you've heard that yoga can improve your state of mind and flexibility. So are you looking to start yoga? What does it take to start yoga? Well, it's not that hard to start, here's how!

3 simple steps to start yoga…
"I won't be good at yoga. I'm not flexible."
"My knees are bad."
"I can't relax."
I hear countless reasons why people don't want to try yoga. However, at the same time, I hear just as many questions about what it is, how it makes me feel, and if it solves pain problems.
The yoga industry is growing and gaining more interest and followers. There are many reasons for the rise in yoga's popularity, including physical and mental benefits, and hence many people are curious about it. However, many are unsure of where to start or assume that they will be bad at it.
The truth is, it is hard to start anything new. But don't be scared! Most people can't do the things we see on TV or on magazine covers and, further, when you are in class no one is looking at you anyway. Yoga can be quite a personal journey and most people are focusing on their own progress, not yours.
Everything takes practice to improve. So one of the first things to learn about yoga is that it is a practice and a journey. Your experiences and growth are part of yoga's reward, and you gain benefits over time.
Here are some hints to get you started.
1. Where to Begin
There are many pros to starting your yoga journey in an organized class. You can find them in studios, gyms, community centers, and even public venues like parks. You can get hands-on instruction and have fellow classmates to ask questions to or chat with. These classes may help you feel like you are part of the yoga community.
However, with classes comes a cost, inflexibility with schedules, and the awkwardness of not knowing what to do or even which class to go to.
There are many options for those who want to follow a more self-guided introduction to yoga. Those who practice at home have the flexibility to fit practice into their busy day, have little to no investment cost, and can find familiarity in the poses (asanas) in the comfort of their own home, without worrying about others seeing.
DVDs and books are great places to start to introduce you to the poses and some of the common sequences. Renowned teachers like Rodney Yee and Shiva Rea have a variety of DVD options to get you started. Books are less guided than DVD options but allow you to study the poses and benefits before you get into them. B.K.S. Iyengar's Yoga: The Path to Holistic Health offers a great introduction to the main poses.
Another alternative is the internet and streaming options. You can find free options on sites like YouTube and DoYogaWithMe and you can get paid memberships to sites like Gaia.
2. How to Find the Right Type of Yoga
There are different styles of yoga and finding the right fit for you may take some time. Consider what you want to get out of your class in order to determine what will be best for you. The range runs from therapeutic/restorative classes to power yoga classes. So consider your goal.
However, you can generally always start with a basics or beginners class or video to introduce you to the fundamental poses. A favorite streaming option of mine is Yoga with Adriene, which offers foundations and beginners videos for free.
The style of yoga is important, but you will also find the teacher and the environment are also important. A teacher's personality both in person or in a video can influence your experience. If one teacher doesn't work out, try another.
You may also find certain environments and atmospheres are better fits for you than others. Even videos convey an atmosphere. Music can be appealing or distracting. Sound quality can be good or uninviting. Consider these things as you enter your practices, and see if they meet your needs and help you towards your goals.
3. What You Need
Luckily yoga is easy to do anywhere at any time, so you don't need much. You should have comfy clothes and a yoga mat (or a non-slip padded surface). Props can be helpful and in many videos, you will be guided through using them, if they are encouraged. You don't need specialty items (even if the teacher has them). Yoga straps can be replaced with a belt or a towel and bolsters can be replaced with pillows or blankets. Or if you go to a studio, these props will generally be on hand.
Wrap-Up
The key thing to bring to your yoga practice is an open mind (and maybe a smile). Know that you may not get something right away, and that is okay! It may seem a little silly at times but enjoy the process of getting more in touch with your body and your mind.
Know that there is a community out there that welcomes you and is excited to help.
Ask questions online and to those you know around you who do yoga. You are now ready to start yoga and your own personal yoga journey!
Latest posts by AMeera Watts
(see all)
Disclosure: In the spirit of full disclosure, DIYactive.com may be compensated in exchange for featured placement of certain reviews or your clicking on links posted on this website.