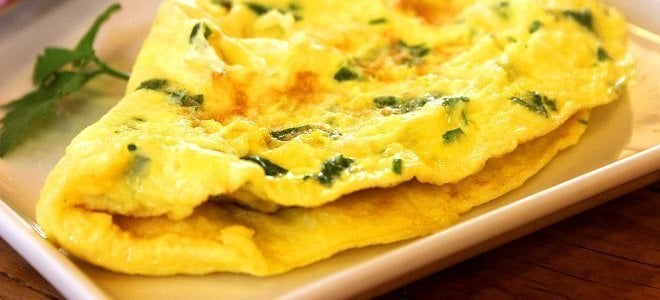 Recipes for Athletes: Fill up
Honestly, it doesn't matter if you are a world-class athlete or a 9-5 Joe just trying to eat healthily, these simple recipes for athletes are a great way to fill up in a short period of time. Check out our recipes for athletes below and fill upright! Also, for easier to prepare and hearty meals just visit https://cookingplanit.com. They also feature some of the best cooking tools and equipment guides and reviews.

Simple recipes for athletes or anyone
A day in the life of an athlete involves lots of physical energy, speed, and endurance. You can't accomplish all this on an empty stomach. You need to be well-fed and in shape to be effective in the sport you are participating in.
One thing about being an athlete is you have too little time to waste. If you are not practicing, chances are you are tired and want to rest even if just for a while.
In this article, we look at the top five healthy recipes for athletes that will give you the energy you need, that are easy to make at home.
They take less time to cook thus are very convenient. They include:
1. Brown Rice and Black Beans

For this meal you will require:
1 chopped onion
1 teaspoon of olive oil
2 minced cloves of garlic
1 1/2 cup of low-fat vegetable broth
3 1/2 cups drained black beans
1 pinch of cayenne pepper
1 teaspoon of ground cumin
3/4 cup of brown rice
Heat the oil over medium heat. Add the onions and garlic. Sauté for three minutes then add the rice and sauté for two minutes. At this point, pour in the vegetable broth and bring the mixture to a boil. Cover for a while then adds in the black beans and spices. Cook for twenty minutes under low heat. Let it cool for a while then serve.
2. Chicken and Vegetables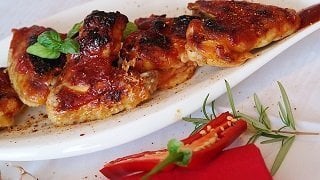 This meal will ensure that you eat the food your body requires without overeating. It is especially recommended as a dinner-time meal since that's when your body requires proteins to repair worn-out tissues.
To make this healthy meal, you require:
1 cup of quinoa (rinsed)
2 teaspoons of organic chicken bouillon
2 1/2 cups of cooked chicken breasts (chopped)
1/2 cup of chopped tomatoes
2 garlic cloves
1 teaspoon of basil
2 chopped zucchinis
In a cooking pot, add the quinoa, garlic, bouillon, and two and a half cups of water. Bring them to a boil. Cover and cook for 10 minutes under low heat. Add chicken, zucchini, tomatoes, and basil and cover again. Let it cook for 8 minutes. Remove lid and stir. Let it stay open for the water to evaporate. Serve with some bread.
3. Omelet

Eggs are great energy boosters. They are a great source of proteins and contain lots of nutrients that will help you keep bursting with energy thought the day. For this meal you will require:
2 eggs
Salt and pepper to taste
Your favorite veggies (optional)
Simply crack two eggs in a bowl and whisk them. Add salt and pepper to taste. Heat a pan over medium heat. Once hot, add some butter and brush around the surface of the pan until it melts completely. Pour the eggs on the pan (center). once it begins to solidify, move the pan round to evenly distribute the egg. Once that side cooks, turn for the other side to cook. Remove from the heat and let it sit for 10 seconds on the pan, then serve immediately. Serve with whole-wheat toast. You may also add veggies or proteins to the omelet.
4. Turkey Sandwich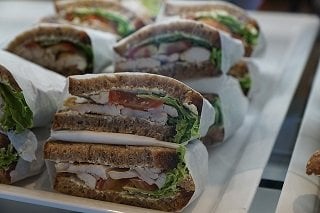 Sandwiches are quick and easy to make. Take a piece of turkey and add some pieces of avocado and tomatoes. Grill the sandwich over a stove ( or microwave).
Lean meat can also be a super awesome alternative for turkey. Some cheese, salt, and pepper may be added to enhance the flavor and taste.
There are also a lot of other vegetables you may use in place of avocados and tomatoes. This can be made as a snack before the main meals time.
5. Nuts and Pumpkin

This meal is quite ideal for heavy training days. It requires:
1 teaspoon of pumpkin pie spice
1 teaspoon of salt
3/4 cup of pumpkin (canned)
1 1/2 cup of old-fashioned oats
2 teaspoons chopped pecans
2 teaspoons maple syrup
In a saucepan, add the pumpkins, salt, three cups of water, and bring the combination to a boil. Add in the pumpkin pie spice and oats. Ensure to stir occasionally until the oats are cooked and thickened. Add the maple syrup and pecans as toppings. Serve while hot.
Wrap-Up
Overall, as an athlete, you need to keep a healthy diet with all the essential nutrients in it.
Proteins, carbohydrates, vitamins and minerals are of high importance to maintain the energy and zeal required in this field.
Vegetables and fruits should always be included in your meals as they provide essential nutrients, that can't be gotten from other foods.
With your tight schedule, the above recipes for athletes will come in handy and will enable you not only to have a home-prepared meal but also a meal that makes effective use of your limited time.

Latest posts by Annie Lizstan
(see all)
Disclosure: In the spirit of full disclosure, DIYactive.com may be compensated in exchange for featured placement of certain reviews or your clicking on links posted on this website.