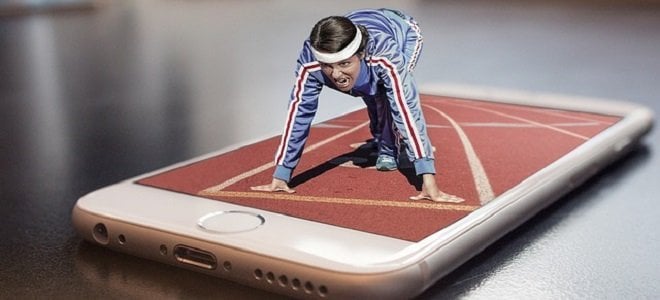 Apps Can Boost Your Workout
Mobile apps are invading every corner of our lives. With the majority of smartphone users rarely separating from their phones, apps have redefined the way we shop, the way we try to lose weight, and the way we maintain relationships.
Luckily, they have also brought numberless opportunities to diversify our workouts. We can use apps to monitor and track our sports-related metrics and benefit from thousands of planned training sessions. But with so many mobile apps on the market, it's hard to decide which one is the app we seek.
Here are the 5 best apps for a do-it-yourself workout session
Map My Fitness (free, Android and iOS)
Map My Fitness is an app developed by Under Armor that offers more than 600 different fitness activities for you to choose from. You can connect with over 400 devices to track your performance and compare it with others. Use it as a comprehensive guide to athletic performance.
This is the app you should use if you're planning an intense gym session. But that's not everything. If you like to run, the app allows you to search for nearby routes or share your favorite routes with the community. It will save data such as the distance, pace, and calories burned for all the GPS-based workouts. You can use this data to set goals for yourself, join various challenges, or motivate friends to work out.
Map My Fitness is compatible with wearables such as Android Wear or Apple Watch. Pick the premium version if you'd like some personalized training programs and advanced heart rate zone monitoring options.
Zombies, Run! (free, Android and iOS)
If you would like to run more, but you find the activity simply boring, you need this app.
Zombies, Run! makes running really fun. It combines audiobook storytelling together with exercises, offering an engaging narrative that will keep you motivated to complete your training session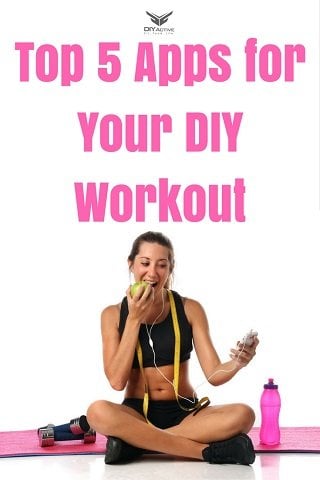 every single day.
Running with the app, you become Runner 5, one of the survivors of a zombie apocalypse. Going out on regular expeditions is your way to survive in one of the survivor camps. Every time you're sent out on the mission, you get particular objectives and listen to amazing music from a pre-compiled playlist. You will be gathering intelligence, getting supplies, and discovering the secrets of the zombie outbreak — all the while jogging!
The app will make your jogging sessions into regular adventures.
CARROT Fit ($3.99, iOS)
Carrot Fit is perfect if you don't want to follow serious and boring workout routines. It will talk to you throughout the seven-minute workout using typical bodyweight exercises that, here, have a bunch of really funny names (think "celebrity face punches").
It's not a typical workout app because it contains an artificial intelligence component that will sort of insult you — and often! If you find the regular seven-minute workout apps boring, you can be sure that this one will keep you on your toes and help you get fit in a completely different way.
Superhero Workout ($2.99, Android and iOS)
Another fantastic experience and exercise app, Superhero Workout works almost like Zombies, Run! because it offers an alternative to the popular seven-minute workout.
In Superhero Workout, you're a character who is protecting the earth against invasion and completes various exercises in order to activate shields, use weapons, and gain other abilities.
The app is full of amazing features like a camera-activated motion tracker that counts your repetitions and helps you to measure the number of calories you're burning in your workout.
You can synchronize the app with Apple TV to watch the action on the big screen.
If you find it hard to motivate yourself for a full-body workout every day, you can be sure to achieve your fitness goals with this app, which is definitely one fantastic way of staying fit without leaving home.
Workout Trainer (free, Android and iOS)
This is a more conventional workout app, but it offers its users a huge amount of free workouts together with step-by-step audio and video instructions. Workout Trainer users can get into shape in many different ways — all it takes is choosing a goal or an area you want to train, and the app will suggest a selection of workout routines.
Users can not only benefit from built-in workouts but also browse through the app's library in order to build their own custom workouts and share them with friends online. There is a community surrounding the app and users can easily try out routines shared by others. Buying premium access will unlock more features: more exercise routines, HD workout videos, and ad removal.
Wrap-Up
The explosion of sports apps proves that mobile applications have irreversibly changed the way we do sports. Paired with wearable devices, apps are bound to become a powerful factor in our everyday effort to become fit and healthy.
Latest posts by Thomas Raynott
(see all)
Disclosure: In the spirit of full disclosure, DIYactive.com may be compensated in exchange for featured placement of certain reviews or your clicking on links posted on this website.