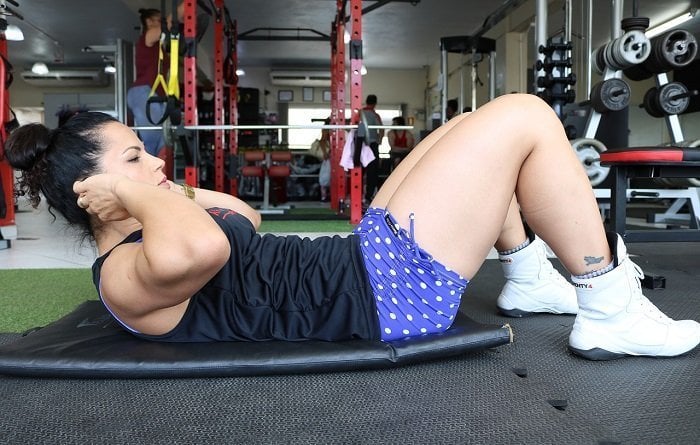 Living Healthy After Injury
If you're an active person, probably one of the worst things that can happen is being taken out of commission, even for a short time, by injury. Despite your best efforts to stay safe, though, people still find themselves in these situations.
Get back to living healthy after injury
The Centers for Disease Control and Prevention (CDC) reports that productivity losses due to worker illness and injury costs U.S employers $225.8 billion a year.
While what companies are making is one thing, what often gets neglected is what's happening to the people with these injuries and accidents. Oftentimes, their entire lives go through an upheaval of sorts, and it can be difficult to reach normalcy again.
However, difficult doesn't mean impossible. Here are some tips to keep active and healthy during the recovery process.
Take It Slow
One major thing you want to avoid when it comes to activity during recovery is overextending yourself, especially if you're used to intense exercise routines or activities.
This is one of the easiest ways to aggravate an injury or even reinjure yourself, undoing months' worth of progress.
One good thing to do, according to Katherine Coyner, M.D., an orthopedic surgeon at the University of Texas Southwestern Medical Center, is to get in the habit of ramping up to certain actions, rather than going into it right away. "You want to literally warm-up your muscles, to raise their temperature before you stress them," she explains.
If you're a bit cautious on how far is too far, you have good instincts, but there are people out there who can help you establish the barriers on what to do and what not to do.
One good example of this is a physical therapist. Physical therapists use a variety of techniques to help restore function to certain parts of the body during a session, but they also can provide plenty of practical advice as well.
Ask them about low-impact ways to strengthen certain parts of the body.
Exercise Regime
Another thing you should be thinking about when it comes to your exercise regimen is being willing to think outside the box to stay fit.
For example, your normal favorite activity may not be an option, but depending on what you focus on, it may be possible to still get good cardio without much injury risk. One good example is swimming or water aerobics for people who are dealing with IT band problems or stress fractures.
If you have an upper-body injury you have even more options, as you can still get full use out of the lower body. This makes walking, stair-climbing, and elliptical training all viable things to do while you are trying to get better.
Focused Diet
Another thing that may surprise you is the fact that your diet, yes, your diet, can do a lot to help speed along your recovery process.
A lot of people think that they need to cut calories because they're not moving as much, and while there's a point to that, the right food can do good for you as well.
A good place to start is going to be foods that target inflammation, like omega-3 fatty acids. In addition, if you have a bone fracture or injury, consider looking out for foods and supplements that will help the process along, like calcium or vitamin D.
The Cost
One thing that a lot of people don't discuss when the time comes to address recovery is the fact that you could be doing everything right, but it doesn't change the fact that this costs money, even in the short term.
Not only do people with serious injuries often have medical bills to pay, buying certain foods and pursuing professional help for recovery costs as well. Just be prepared with an emergency fund.
Wrap-Up
Getting yourself back together is more than just simply waiting around while your body does its healing work.
In many ways, it's a combination of physical and mental adaptation to your new status, as well as doing whatever you can within reason to help it along.
The best thing to do, though, is making sure that you don't go through it alone.
Medical professionals will both chart your progress and make sure you are keeping safe.