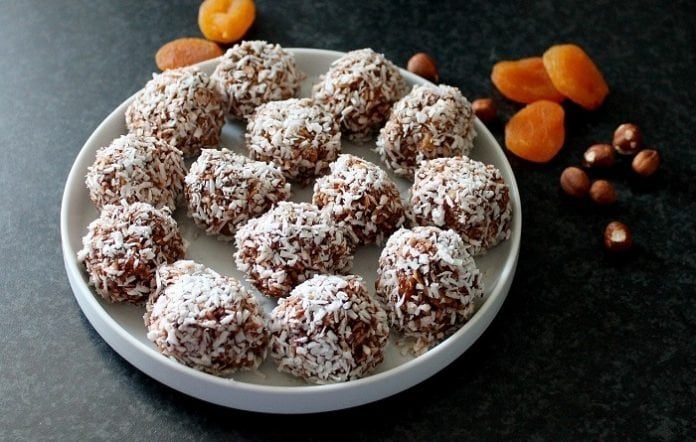 Fitness Friendly Recipes That Taste Good
Having a healthy diet can be painstaking at times, as you struggle to keep the calories low while still eating a decent meal. Fortunately, there are quite a few recipes out there that will motivate you to keep up the healthy lifestyle that has garnered you such excellent results. Today, we will be exploring a few fitness-friendly recipes in detail.
Fitness Friendly Recipes
Keto chocolate cake balls
This is a healthy, low-carb recipe for people practicing the keto diet. It's perfect for small servings and much easier to serve than having to cut a piece of cake every time you want a snack. Note: Ingredient amounts vary, so find what works for you.
Stir baking soda, salt, cocoa powder, almond flour, and erythritol (healthy sweetener) together in a bowl.
Then, in a separate bowl, whisk some vanilla, coconut oil, milk, and eggs until you get a buttery smooth texture.
Now place the two resulting mixtures in the same bowl and mix well until you leave no dry spots.
Bake for around 24-28 minutes. You can test out if the cake balls are baked well by inserting a toothpick in them and then taking it out to see if any residue sticks. If the pick comes out clean, they're ready to be served.
Optionally, you can melt the remaining chocolate and sprinkle it over them or pour your favorite syrup to give them some extra aroma.
Was this keto recipe easy to follow? Leave us a comment down below and add your suggestions if you know how to improve upon them.
Shrimp ceviche
Shrimp is another dish that's low in carbs and fat. But if you're not a fan of shrimp, in particular, you can check out these carp recipes you will enjoy preparing.
Get some peeled and deveined shrimps. The bigger, the better. Raw or pre-cooked doesn't really matter in this case, it's your choice entirely.
Dice some avocado, cucumber, peppers, onion, and cilantro. Rinse the shrimp before adding it to a glass bowl. Add some lime and lemon juice and place the mixture in the refrigerator for about 15 minutes.
Now take the shrimp out and mix the rest of the veggies with the concoction by stirring thoroughly. Place the resulting mixture in the fridge for two or three hours to let the aromas blend together. Enjoy your ceviche!
Lemon garlic marinated chicken tenders
This one is fairly simple and you can serve it hot with some nice side dishes, or toss it cold in a custom salad.
Get a large sealable bag and a bowl. Place the tenders inside the bag, and add thyme, salt, and garlic powder to the bowl. Add some lemon juice and melted butter to the bowl and mix until you get a fairly smooth texture. Now pour it in the sealable bag where the chicken tenders are.
Optional, but it is recommended, you can leave the bag in the fridge all night so that every part of the chicken is marinated thoroughly. You can also opt to leave it only for three hours, but the general rule goes as follows: the longer you leave it, the better it will taste.
When you're ready, preheat your oven to around 350 degrees Fahrenheit, then place the chicken tenders and mixture inside a casserole and let the entire thing bake for about 30 minutes.
There you have it! You've just made some delicious chicken tenders that you can use as a main course or toss into a salad.
Wrap-Up
What recipe did you enjoy? Leave us a comment below and share with us other recipes that we should look into putting up on the site in the future.
Disclosure: In the spirit of full disclosure, DIYactive.com may be compensated in exchange for featured placement of certain reviews or your clicking on links posted on this website.