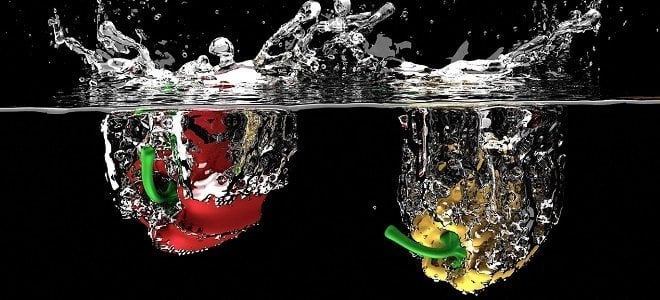 The Healthy Eating Plan for Your Skin
How about a healthy eating plan to improve your complexion and overall health? Check out this simple diet plan to give you some great healthy food ideas!

Looking for a healthy eating plan?
Not all of us can visit a nutritionist to seek a healthy eating plan for healthy skin, but this article will be your guide.
We will counsel you with what and when to eat to maintain a radiant and flawless complexion. Generally, a diet plan for healthy skin should be rich in minerals and vitamins, contain an adequate amount of good fats and proteins, and a large portion of vegetables and fruits.
Below is an example of the perfect skin diet. [Note: this is just an example to show you the proper balance of fats, proteins, and minerals. This is only an example and shouldn't be followed exclusively.] Follow it on a daily basis and see the difference:
Start your day with a glass of lukewarm water, it will hydrate your body and skin after long hours of sleep while flushing the toxins out of your body.
Next question: what should be on your breakfast table?
Breakfast: 6:00-7:30 am
A Bowl of Muesli and Blueberries with Milk
Breakfast is a vital meal. It should be a balanced mix of the right nutrients. Eat a bowl of muesli with fresh fruits and skimmed milk. You can also try yogurt instead of milk. This wonder food contains whole oats, wheat flakes, and nuts.
Unlike other cereals, muesli has less sugar and calories. It is also a great source of antioxidants. Add blueberries to your muesli bowl, it will help your body fight the free radicals that cause skin issues.
Green Smoothie
Accompany your muesli bowl with a green smoothie. Blend apples, raspberry, and goji berries. These healthy fruits are rich in antioxidants and will ward off the signs of photo-aging, freckles, and inflammation.
Other options: Quinoa with Berries and Almonds, Baked Oatmeal with Pumpkin Pie.
Midday Snack: 9:00-10:00 am
A healthy beverage is a good idea. The nutrients in a beverage enter the bloodstream quickly. Go for mint water. Mint has anti-inflammatory properties. You can also have coconut water in your diet chart, it will help you tackle free radicals that may be caused by stress or other such factors.
Some other options include kale salad with pomegranate seeds. Kale is rich in antioxidants and vitamin K – both have anti-aging properties.
Lunch: 12:00-1:30 pm
Eat high protein and omega-3 rich food. Omega-3 rich food promotes healthy skin and keeps inflammation under control.
Zucchini Chickpea Burgers
This burger is made with chickpeas, grated zucchini, and a few sunflower seeds.
Zucchini is 95 percent water. Its water content will hydrate your skin and make it healthy and supple. You can also sprinkle sunflower seeds which are high in vitamin E, known for healing acne-scarred skin.
Other options: Lemon Herb Salmon or Tuna Stuffed Bell Peppers
Evening Snack: 3:30-4:30 pm
Do not starve yourself for those 4-5 hours between lunch and dinner. You can quench your hunger pangs with a rich bowl of soup, juices, dried nuts, and cookies.
Roasted Carrot Soup
The prime ingredient of the soup is carrots. Carrot is an excellent source of vitamin A, which controls the overproduction of cells in the skin's outer surface which results in dryness, enlarged pores, and fine lines.
Other Options: Roasted Bell Pepper and Tomato Soup or Black Bean and Sweet Potato Chili.
Dinner: 6:00-8:00 pm
Dinner should include green leafy vegetables. Restrict food with high sugar content, it can make your skin look dull and wrinkled. If you are a pie or cheese lover then, cut it from your diet.
Spinach with Figs, Garlic, and Honey
Spinach is well-known for its nutritional qualities. It purifies blood, a reason why it is called "skin's best friend". Honey and garlic have tons of antioxidants, which will help in restoring youth and suppleness. Sauté it and enjoy!
Though this will satiate your sweet craving too, if you still want to have one, then, there are a lot of healthy options. Try them and maintain your skin health. One of them is given below:
Chocolate, Pomegranate, Ginger Bar
This super simple bar is a combination of sweet and spicy ingredients. Chocolate is rich in flavonols, an antioxidant that protects your skin from adverse effects and maintains it at its best. The second ingredient is pomegranate, which is a good source of polyphenols. It promotes the elasticity of the skin.
Wrap-Up
Following a healthy eating plan for improved skin is not all you need to do, there are other key factors too. You need to quit bad habits affecting your skin like smoking and drinking to bring in a positive change in your life.
Though you can attain the best skincare by Revitol regardless of any kind of skin problem.
Don't forget to drink 10 glasses of water daily, it is the most important thing to do to free your skin of the issues that steal its sheen.

Latest posts by Emily Kristina
(see all)
Disclosure: In the spirit of full disclosure, DIYactive.com may be compensated in exchange for featured placement of certain reviews or your clicking on links posted on this website.