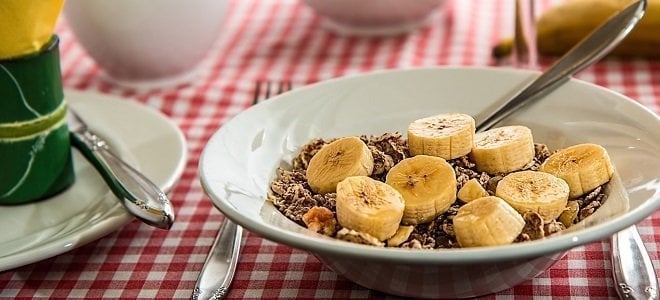 Breakfast is vitally important – Here's why
Getting up early sucks… getting up even earlier to make a quick breakfast is worse which makes it so easy to ditch. In fact, a 2011 survey found that 10% of all Americans skip breakfast daily; over 31 million of us. This is especially true for children and teenagers. But how can we make ourselves more inclined to eat it and what exactly is a high-quality breakfast? I'm guessing the jelly-filled donut might not count as "quality". We're glad you asked; we had over 25 experts weigh in to help us out!
Why Breakfast is Important
When it comes to your health and your weight loss goals, breakfast has a huge role to play and I'm not the only fitness professional who agrees. In fact, all of the 25+ responses from fitness professionals and nutritionists agreed.
For example, Carissa Bealert a registered dietitian and certified personal trainer said,
I 100% think breakfast is the most important meal of the day!
But why exactly? I can list numerous studies that have indicated that it equates to less snacking throughout the day and is actually correlated with weight loss. Let's get to the science: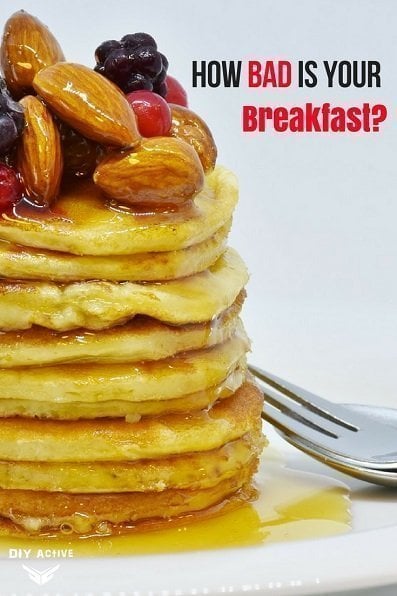 A 2013 study out of the University of Missouri found that a high protein breakfast causes women (18-55 years old for the study group) to eat significantly less throughout the morning. Breakfast was great at curbing their appetite; less snacking!
This can be supported by multiple studies that have found that eating a high-quality breakfast (more on that in a minute) can lead to you feeling more full (Purslow et al 2007) and lead to less snacking throughout the day (Schlundt et al 1992).
Another 2013 study, this time out of Tel Aviv University, found that those individuals who ate their largest meal of the day at breakfast lost significantly more weight than those whose largest meal was at dinner.
A large breakfast helped them control their hunger throughout the morning and also caused them to have a lower risk of diabetes, hypertension, and cardiovascular disease.
Or there's the fact that it was determined in a 2012 study that individuals who ate breakfast were more inclined to be successful at long-term weight loss (Wyatt et al 2012).
Why We Skip Breakfast
Besides being pinched for time and wanting to sleep more, many of us skip breakfast because we aren't hungry or morning nausea.
This makes it paramount that your breakfast is relatively quick, worth eating, delicious, and of course healthy. That's a lot to ask of something that many of us don't have time for, to begin with!
Breakfast is All the Same, Right?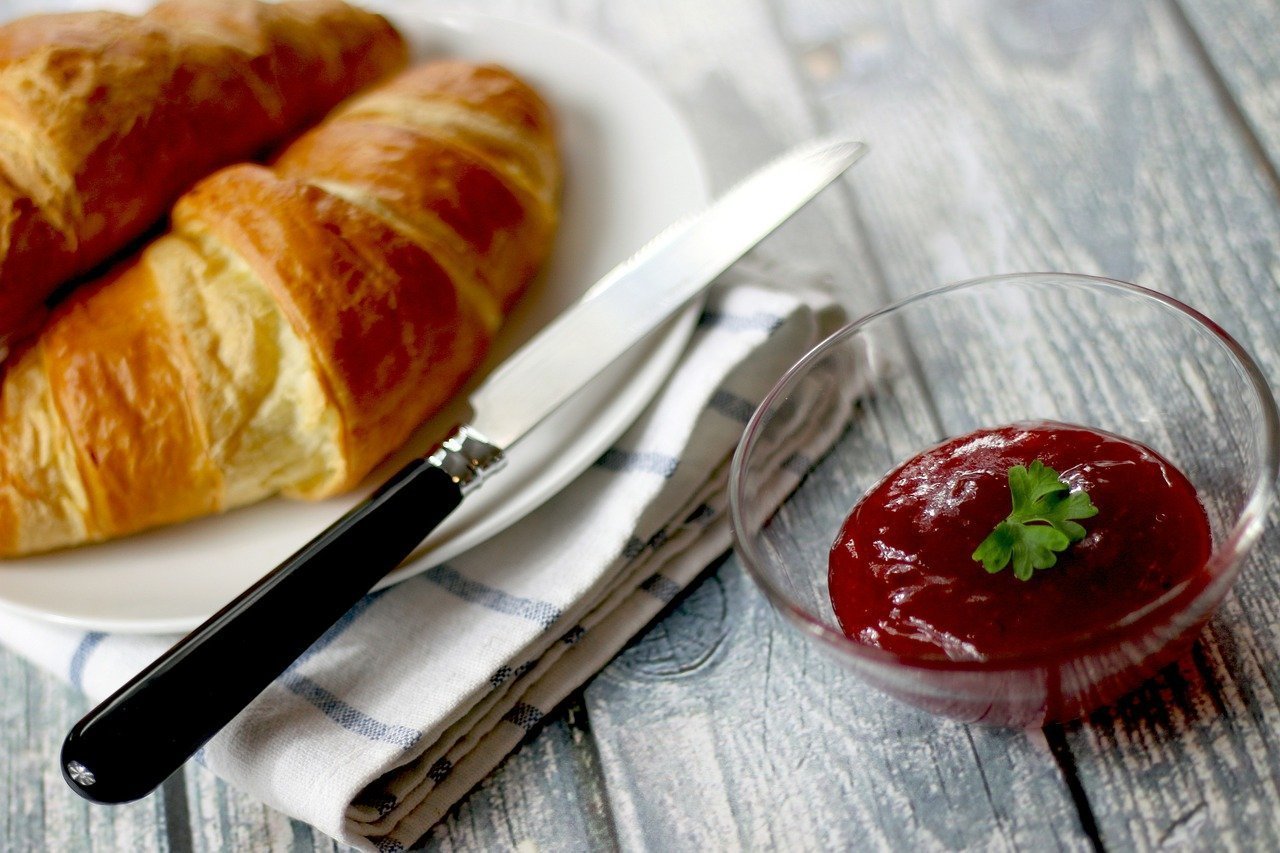 Yeah, forget that statement! For instance, "It is the easiest meal to skip as we race to get out of the door in the morning. It is also an easy meal to sabotage an otherwise healthy food plan. Cold cereal, toast with Jam, a donut, and coffee are all highly processed and loaded with sugar. These are meals we'd be better forgoing altogether" said Christine Robertson, RN-BC and Health Coach.
I've always believed a healthy breakfast should include eggs and there is research to back me on this one.
In fact, when you combine eggs with your already healthy diet you can increase weight loss. A 2008 study compared the weight loss of dieting individuals who ate eggs.
By eating eggs every morning, one group had a 34% decrease in waist circumference, lost 65% more weight, all while reducing their body fat percentage 16% more than the group that did not eat eggs (Vander Wal et al. 2008).
While this is only one study on the issue, there are countless others as well that indicate eggs can be quite beneficial for weight loss (talk to your doctor if you have cholesterol concerns).
Part II – Great Alternatives
Okay eat eggs, got it. But what are some other healthy alternatives? In Part II later this week, we will have 25 healthy breakfast alternatives along with many more tips and hints to help you take charge of your breakfast.
Until then, here are some healthy breakfast foods to help get you there!
Carissa recommended prepping the night before, when you are actually coherent unlike in the AM, "This can be as simple as making a smoothie or peanut butter sandwich to grab and go in the AM. Another breakfast dish that I highly recommend is overnight oats. You make these the night before and then in the morning you have a nutritious and filling bowl of oatmeal without any work."
Overnight Oats with Chia Seeds
(334 calories, 9.6 grams of fat, 48 g of carbohydrate, 11 grams of fiber, 20 grams of protein)
½ cup old-fashioned oats

½ cup low-fat or non-dairy milk

½ cup plain Greek yogurt

1 tablespoon chia seeds

1 teaspoon honey

¼ cup fresh berries (or other fruit)
Mix all ingredients and let sit overnight. Serve cool or warm in the microwave.
Likewise, Christine shared some great alternatives as well and these also included prepping the night before so you can just grab and go in the morning. For instance, "Make homemade granola bars. They're healthier than store-bought varieties because yours are free of preservatives, colors, and artificial flavors."
Healthy Homemade Granola
3 cups raw rolled oats (not instant or quick oats)

1/2 cup raw almonds

1/2 cup walnuts (coarsely chopped)

3/4 cup unsweetened shredded coconut

3/4 cup unsweetened dried fruit (cranberries, dates, apples, apricots, pineapple – coarsely chopped)

1/4 cup raw seeds (try a mixture of sunflower, pumpkin, and chia)

1 Tbsp pure vanilla extract

2 Tbsp unrefined organic coconut oil (warmed to soften)

1/8 cup maple syrup, grade B
Preheat oven to 300*
Mix dry ingredients. In a separate bowl, whisk together vanilla, coconut oil, and maple syrup. Pour over dry ingredients and stir to coat evenly. Spread mixture on a rimmed baking sheet covered in parchment paper. Bake 10 minutes, stir, and bake an additional 5 minutes. Cool completely before storing. Store refrigerated for up to 2 weeks in glass jars, but it'll disappear long before then!
Lastly, just remember that what you eat doesn't have to be your typical breakfast.
Although I recommend eating eggs just make sure it is quick and healthy and you can make eating it every morning sustainable.
Christine explained, "Think outside of the breakfast box: canned olives, fresh coconut, raw nuts, fresh-cut fruits and veggies (apple and carrot slices,) brown rice pudding (made with almond milk and sweetened with honey.) Consider last night's leftovers; rice and beans or a slice of veggie lasagna will sustain you better through the day than a carb-fest of Corn Pops."
Wrap-Up
Well there you have it, exactly why breakfast is so important and some easy alternatives to get you to Part II.
Part II will be loaded with 25 other healthy and quick alternatives along with recipes and other great tips and tricks.
References
American Friends of Tel Aviv University. "Eating a big breakfast fights obesity and disease." ScienceDaily. ScienceDaily, 5 August 2013.
Purslow LR, Sandhu MS, Forouhi N, Young EH, Luben RN, Welch AA, Khaw KT, Bingham SA, & Wareham NJ (2007) Energy intake at breakfast and weight change: prospective study of 6,764 middle-aged men and women. Am J Epidemiol 176:188-192.
Schlundt DG, Hill JO, Sbrocco T, Pope-Cordle J, & Sharp T (1992) The role of breakfast in the treatment of obesity: a randomized clinical trial. Am J Clin Nutr 55:645-651.
University of Missouri-Columbia. "Protein-rich breakfast helps curb appetite throughout the morning." ScienceDaily. ScienceDaily, 14 November 2013.
Vander Wal JS, Gupta A, Khosla P, & Dhurandhar NV (2008) Egg breakfast enhances weight loss. Int, J Obesity 32:1545-1551.
Wyatt HR, Grunwald GK, Mosca CL, Klem ML, Wing RR, & Hill JO (2012) Long-term weight loss and breakfast in subjects in the national weight control registry. Obesity Research 10:78-82.

Latest posts by Josh Anderson
(see all)
Disclosure: In the spirit of full disclosure, DIYactive.com may be compensated in exchange for featured placement of certain reviews or your clicking on links posted on this website.