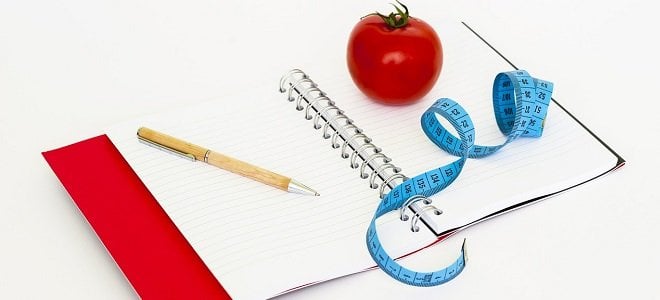 You Can Lose 40 Pounds or More
Are you trying to lose 40 pounds or some other significant amount of weight but think it is impossible? Let's get cliché for a second: nothing is impossible if you put your mind to it, work hard, and give it time. Follow these 6 principles and you will be able to accomplish your goals!

Lose 40 Pounds: The Breakdown
1. Have Patience
Seriously, you need to have patience. In order to lose 40 pounds the sustainable and healthy way you should plan on it taking around a year.
This of course can go way faster or way slower as well depending on how determined and committed you are! That may sound like a long time but really isn't at all. That's roughly 3.3 pounds per month…we are doing this the SUSTAINABLE WAY!
If you are serious about losing weight you need to have patience, be gentle with yourself, and be prepared to settle in for the journey (not the sprint)! It will be so worth it!
2. Gentle Calorie Deficit
It will be difficult to lose 40 pounds but we don't want to make it harder than it has to be! That being said, you don't want to dive in headfirst and cut out 700 calories automatically because that is destined to fail!
Instead, in order to do this by the numbers and accomplish your goal in 12 months you will need to create a calorie deficit of only 400 a day (that's like 2 sodas and a good workout; more on that later). That's it!
A simple 400 calorie deficit daily created via your nutrition plan and exercise can help you accomplish this! [Note: if you want to be even easier on yourself and do a 100-200 calories deficit that is GREAT! Go for it and have patience!]
Here's how to determine the baseline calories you need (this is just the simplest explanation). To determine your body fat % use the tool located HERE and then take that number over to the IIFYM calculator.
Fill out Step 1 of the calculator making sure to check "LEAN MASS FORMULA" and enter your body fat % there.
Also, make sure under "Exercise Level" to highlight "No Exercise". Then hit "Calculate Your TDEE". TDEE (Total Daily Energy Expenditure) is the number of calories we use throughout the day doing everything we do!
Take that number and subtract 400 (not any more than that, you can go less if you want) and shoot for that many calories a day to eat; this should be a 400 calorie a day deficit.
This is not 100% accurate but it is a good way to get a better understanding of your caloric needs!
3. Strength Train
So by now you know I love strength training and it's all I ever talk about and you are getting a nauseated reading about it again. Oh well! A great way to help you towards that calorie deficit we are trying to create is strength training! It can be a great way to burn a ton of calories and speed up your metabolism!
Get on a good strength training plan (I always recommend high-intensity) and stick with it!
4. Be Active
Likewise, if you've been reading the blog for long enough you will realize that I'm all about staying active! This is because if you stay active 45 additional minutes a day (not including your strength training) you can burn hundreds of calories!
This doesn't have to be sprinting or any other exercise you have in mind!
This can actually be just playing with your kids in the back yard, raking leaves, going for a hike, washing the car (by hand), or any other activity that gets your heart pumping.
It is a great way to burn a bunch of extra calories. Make sure on your rest days and weekends to stay active as well!
5. Snack Smarter
Literally one of the hardest parts about nutrition that everyone struggles with is snacking! We all love to snack…it's…so…damn…tasty! But snacking can ruin a good nutrition plan. A handful of chocolate here a few chips there and before you know it you've consumed an extra 1000 calories; say goodbye to that 400 calorie deficit!
When it comes to snacking, first of all, make sure you bring your snacks with you to work so you aren't tempted to raid the office vending machine.
We want these snacks to be fiber and protein-rich so they are slower to digest and fill you up faster! They will also keep you full longer! Protein and fiber-rich foods make for a great snack to help you get through the day without feeling like you are starving!
6. Reduce Soda and Processed Food
This might seem like a no-brainer but it's incredibly hard for many people to understand that soda and highly processed foods are basically just straight-up fat pills! And when you take enough fat pills how do you end up? I think you know the answer…
Get this, just eliminating one 12 ounce soda a day (~144 calories) is like eliminating 52,000+ calories a year, or over 15 pounds of useless calories a year! That's a third of the way to your total goal, right there!
Likewise, highly processed foods (think trans fat) are just full of fats and calories. Things like donuts, bread, chips…etc. are just packing on the pounds. Try this: Try to make most of your meals at home. I know this sounds time-consuming and incredibly hard, but no one said losing 40 pounds would be easy!
Start cooking most of your meals at home, that way you know exactly what you are putting into your food and avoiding highly processed foods!
Wrap-Up
So do you need to lose 40 pounds or more? Just remember to be gentle on yourself, realize that it TAKES TIME, work hard, and be active.
If you do that, there isn't a damn thing that can hold you back from getting results!

Latest posts by Josh Anderson
(see all)
Disclosure: In the spirit of full disclosure, DIYactive.com may be compensated in exchange for featured placement of certain reviews or your clicking on links posted on this website.