The Essential Bike Items You Need
Riding a bike is a fun way to get outside and get some exercise, but when you are going out for any lengthy bike ride, you want to make sure that you are bringing the right gear. No, you don't have to turn into a gearhead if you want to spend time on a bike, but you do have to make smart decisions when it comes to personal safety.
What are the essential bike items you need?
While accidents don't happen to bike riders regularly, anyone who has ridden a bike for any length of time can come up with at least a few stories of near-misses or serious injuries that have occurred during a ride.
At the bare minimum, you may have an issue with your bike that requires a patch kit or other spare parts…
Not having this gear could turn an otherwise good bike ride into a stressful experience.
If you want to enjoy your next bike ride and be properly prepared, then here are a few essential bike items you should be taking with you.
Spare Tubes / Patch Kit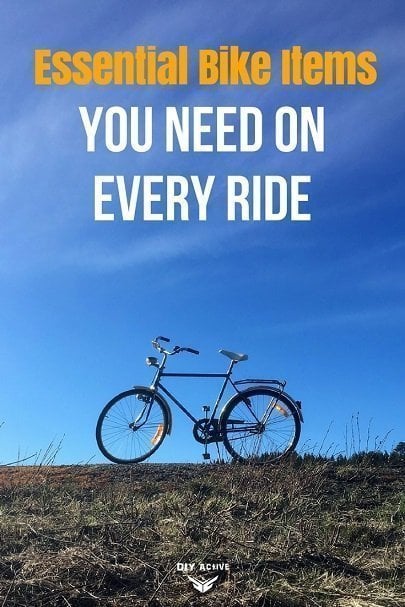 One of the most annoying things that can happen to you on a bike ride is a flat tire. Even if you're just a short distance away from your home or a store that can help you, getting your bike to that store is still a hassle.
At best, it can really ruin your ride, and at worst it could cause injuries or damage to your equipment.
Having spare tubes on hand is easy, and when combined with a patch kit, you can fix almost any tire issue quickly and easily. This won't make it any less annoying to get a flat tire, but it will ensure that you're back on the road with minimal fuss.
The best part is, a kit like this will be extremely easy to fit into a small bag that attaches to your bike, so you'll have the kit and tube handy, without having to think about it at all.
Tools
A small set of tools is another essential piece of equipment to have on a bike. You want something that is compact so that it won't be difficult to carry with you, but it should be able to handle all of the on-the-road fixes that you might need to make as well.
Some of the tools that any good tool kit will have include:
Tire Levers
Allen Wrenches
A Multi-Tool (for bikes)
A Chain Tool
Spare Bike Chain or a Quick-Link
Food and Water
Depending on the length of your ride, you'll want to choose your food source and hydration carefully. When you are going for a shorter ride, you may be able to make it with just water or some minimal food.
If you're trying to cover a serious distance, however, then you're going to want to be far more careful about the food and drink that you bring with you.
For longer distances, you'll want a good snack that will provide fast, sustainable energy and a sports drink that will provide you with electrolytes, at a minimum. Even on short bike rides, this is a good idea to bring with you, just in case you need something fast.
Protective Gear
Protective gear is essential on any lengthy bike ride, but your protective gear isn't always going to be limited to a helmet (although many shorter rides may not require much more than this).
A great example of protective gear that you should be taking with you regularly on rides is sunscreen. Since you'll be outside for a decent length of time, you want to be able to stay protected from harmful UV rays, and reapplying your sunscreen mid-ride is a great way to do this.
Depending on the type of riding that you'll be doing, you may want to look into specific gear like crash pads and other clothing that is made to protect you when mountain biking, for example.
This type of gear can help you enjoy your ride a bit more while keeping you safer from the type of dangers that are specific to the type of riding that you're doing.
This gear doesn't necessarily need to be worn at all times…
But can be carried in a bag and used during more difficult or dangerous parts of your ride.
Wrap-Up
Well, there you have it… Some simple, yet highly functional pieces of gear will ensure your next bike ride is a success!
What essential bike items do you consider a 'must-have' when you are out riding? Let us know in the comments.

Latest posts by Scott Kinnison
(see all)
Disclosure: In the spirit of full disclosure, DIYactive.com may be compensated in exchange for featured placement of certain reviews or your clicking on links posted on this website.