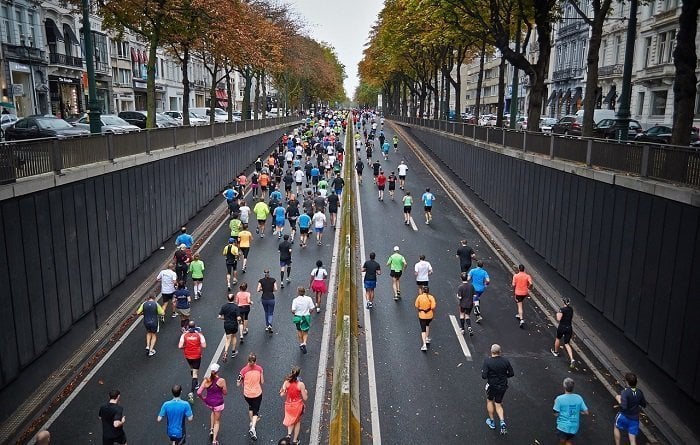 Run a 5K: Change your routine up
Working out or exercising doesn't have to always take place in your local gym or even in your own home for that matter! Some of the most fun and rewarding experiences are when you join friends and do something outside!
For instance, this past weekend we participated in The Color Vibe 5K. Now trust me, I am not a runner. I hate to run and I hardly (if ever) do it. I realize that it is good cardiovascular conditioning but I would rather get my conditioning from things such as circuit classes! But I ran it anyways!

Ready to Run a 5K?
It was a great time and a great workout. My calves are still sore actually (I know, I know… I'm a big baby). Many people have goals of eventually running things such as a 5K, 10K, half marathon, or even a full marathon but have no idea where to even start!
Trust me, I'm not the biggest runner in the world and even I can complete a 5K. Anyone can do it and have fun while doing it! One of the best ways to start training is just to start in general.
Quit saying, "Oh, I'll just run one next year; it's too late to start training this year!"
That's complete BS! It's never too late to start training.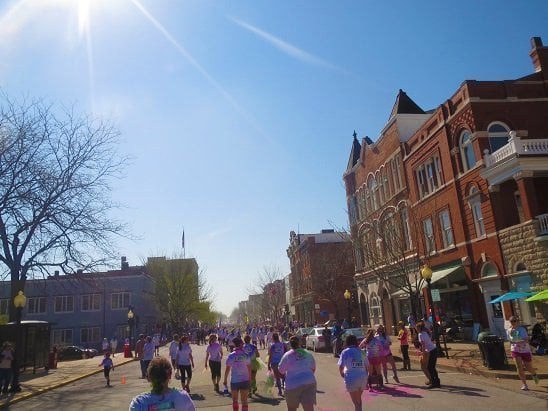 If you are really sedentary you can begin by starting a walking regimen in order to help build up your exercise capacity! Begin by walking 30 minutes a day and increase that until you are walking 45 minutes at least 5 days a week if not every day (it's always good to get your blood pumping daily)!
Going from walking 45 minutes a day to completing a 5K is a different animal but it can be achieved!
One of the best ways to train for a 5K I've found is to use the fitness app: Couch to 5K (C25K). I've had many clients and friends tell me that this app is what got them exercising again and got them living a healthier life!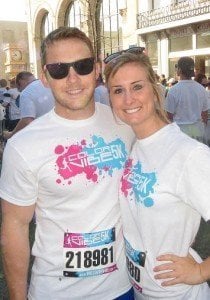 This great (FREE) app takes you from a sedentary state with a poor exercise capacity and walks you through the training to be 5K ready in 2 months!
This app will help you get in shape even if you aren't running a 5K. For a fee, there is an extension to this app that will help you train for a 10K!
If you want to run longer distances and need help planning your training regime for that, there are numerous sources on the web that will help you achieve your results! Here are a few good ones:
Maybe like me, you should try a color run for your first 5K; it's laid back, fun, there are small breaks at color stations and a great overall experience!
A color run could be the ideal way to get a 5K under your belt!
Wrap-Up
Either way, when it comes to training and being active, keep it fun and engaging!
Run a 5K and try new things and get out of your comfort zone (or color zone)! You may find that you like it!
Photos via: Hannah Marie Creations and Photography
Updated 5/26/18

Latest posts by Josh Anderson
(see all)
Disclosure: In the spirit of full disclosure, DIYactive.com may be compensated in exchange for featured placement of certain reviews or your clicking on links posted on this website.