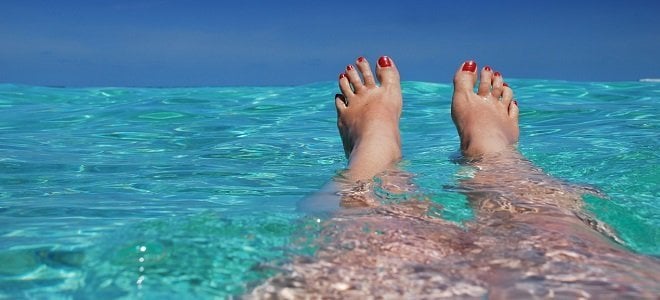 Your Fitness Prep Tips
Want some fitness prep tips for your upcoming beach excursion? While it may seem daunting, it can really be just small steps that add up to big results! Check out these tips!

Ready for that beach vacation?
It is summer which means that most people are gearing up to hit the beach for their annual vacation! You are bound to have an excellent time splashing in the waves and laying in the sun by day while enjoying dinner and the nightlife after hours.
Before your week at the beach can occur, you are likely deep in preparation. This article will provide some helpful fitness prep tips for your beach vacation this year.
1. Fitness
Months before your vacation is about to commence, you should be working on your overall fitness and physique so that you can feel at your best on the beach. It would be a total disappointment to get to the beach only to feel self-conscious or unhappy with how your body appears in your swimsuit.
Make the best of the time that you have and be sure to hit the gym so that you can not only feel good about yourself but will be in shape. While it is important to get in shape before your beach arrival, it is just as important to keep up with your routine while you are on holiday.
Be sure to go for a run in the morning along the beach as the sun comes up or in the evening during sunset. The sites are sure to be gorgeous which will make your workout that much more enjoyable.
2. Hydrate
It is always important to hydrate with plenty of water. In addition to drinking water, it is beneficial to your skin when you take care of it by applying sunscreen, lotion that helps with dry spots, or other natural supplement creams such as those that can enhance parts of your body. To learn more, be sure to check out thebustboosters.com on ways that you can hydrate from the inside and out.
3. Eat Healthily
Eating healthy can be a challenge as there are so many fast food options that line the streets. While on vacation, do your absolute best to either cook meals or pay close attention to the menu when you are out at a restaurant.
Many items on a menu may look delicious and appear to be healthy but if you are not careful, you could end up with a great leafy green salad but a load of salad dressing that is chock full of salt or carbohydrates. It is best to be diligent in the attention that you give to the food that you consume as you will feel better when you feed your body with the nutrients it craves as opposed to processed and sugary foods.
4. Pamper Yourself
Before you set out for the beach, be sure to be in a relaxed state of mind. You don't want to be completely stressed before you leave. This may mean getting your haircut or nails done if necessary. You will likely want to look your best while on vacation and that could include getting a fresh haircut and style.
If you plan to swim in chlorine pools most of the week, you will want to let your stylist know so that they can use the proper products on your hair. It would be no fun to go swimming only to find out that your hair had turned green from the chlorine. Splurge and allow yourself to enjoy some little luxuries before you go on vacation!
Wrap-Up
In the long run, it's all about getting prepared for your vacation while also staying healthy while you're traveling. That being said, be sure to relax and enjoy your time off. You've earned it!

Latest posts by Josh Anderson
(see all)
Disclosure: In the spirit of full disclosure, DIYactive.com may be compensated in exchange for featured placement of certain reviews or your clicking on links posted on this website.