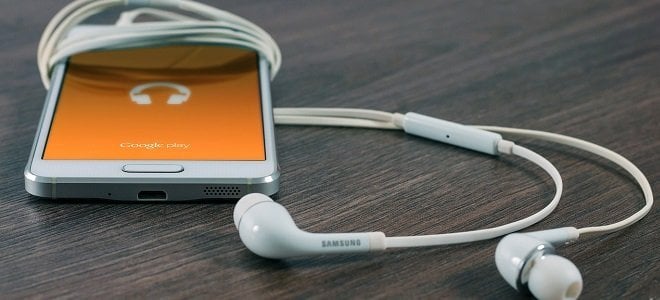 The Coolest Handheld Fitness Gadgets
From the Fitbit to the Apple Watch, we are more connected than ever to our health with handheld fitness gadgets and apps. This can all be incredibly beneficial to get your butt off the couch and exercising in the first place. You know exactly what I mean, especially if you have a device that is recording your steps. It almost feels like a wasted day if your steps weren't recorded via your Fitbit. Heck, you might even have an app that gets your butt off the couch and running a 5K in no time!

Handheld fitness gadgets we want
We all know some of the popular handheld fitness gadgets, but what are some of the up-and-coming tech that will make fitness more efficient?
Who wouldn't want to make exercise more convenient? Let's dive in:
Stay On Track with Pressed
Pressed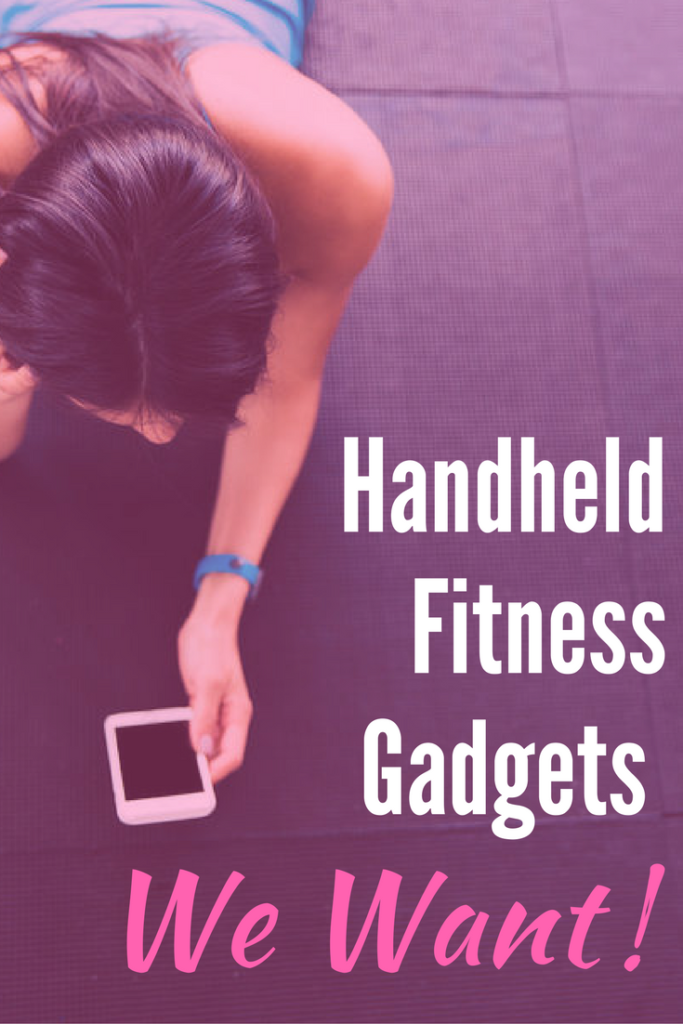 is an intelligent personal assistant designed to keep people focused on whatever goals they have. From working out to eating healthier to even drinking more water, Pressed can keep you on track!
This iOS app uses Artificial Intelligence to learn the best times and places to remind you to take the next step toward accomplishing your goal – we can all use that! For example, if you are training to run 5K, Pressed won't remind you to train while at the office (that would just be annoying), instead it will notice when you've been at home for a while and may have the time to get out there and break a sweat.
Pressed is based on the science of "small wins".
Getting in shape for your first race, or powerlifting meet are daunting tasks when approached head-on as a whole. By breaking down a goal into small, easy to accomplish pieces a user can build positive momentum, and develop lifelong healthy habits.
The people over at Pressed realize that time is the one resource you can't get back. So, they want to help people make the most of it. Check out Pressed!
Mouth-Held: World's Smartest Mouth Guard
You can't wear an Apple Watch while playing football, right? Well the SMRT Mouth is looking to bring an interesting tech to NFL, NBA, NHL, collegiate and youth sports (or even your backyard pick-up game).
They have garnered coverage with Sports Illustrated, Fox, Wareable…etc. With Mike Robinson, Super Bowl XLVIII Champion, leading the company, they are looking to bring real-live data to the sports where handheld tech are disallowed! The SMRT Mouth will first and foremost collect the athlete's hydration level in real-time to inform coaches and athletes when they need to hydrate.
This of course directly affects performance and safety. As they keep improving the SMRT Mouth, future iterations will also include circulation, respiration, and exertion. Sounds pretty cool on multiple levels!
Leave the Water Bottle At Home with Swiggies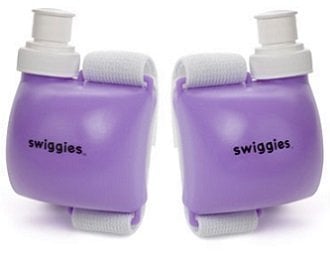 So how can this NASDAQ product of the year semi-finalist (sold in 24 countries) help you exercise more efficiently? It can help you stay hydrated on your run without lugging around a water bottle.
Many of us simply ditch the water bottle because we don't want to hold it and that's where Swiggies come in! Swiggies are not actually hand-held, but they are hands-free water bottles that hold 11 ounces of water (or insert favorite HEALTHY beverage).
The cool thing is that they can be frozen to lower your body temperature in the heat – let's not pass out! It's simple – you fill them up, strap them on the wrist and get to running! This can keep you hydrated and cool during those hot workouts!
The Runkeeper App Is Where It's At!
When you're searching for an app to help us stay fit, Runkeeper is where it's at. This is one of the leading mobile fitness app that uses GPS to track distance. It has the ability to help runners of all levels get started with a fitness routine and actually stick with it.
It was launched all the way back in 2008 (oh the undergrad days…) and has developed a following of over 45 million users.
What makes it "new" is that it recently has gone through a series of updates to help better embrace its mission of helping people of all levels get out the door and stick with running forever. Basically, it was rebuilt with the mission of:
"Fun. Inclusive. Encouraging. For runners, by runners."
With the app (which can integrate with Apple Watch and Fitbit) you can set a pace, time, or distance target run to shake up a tired running routine. Likewise, runners can easily access their favorite running music, through Spotify or via iTunes!
See How Your Pets Doing With Hachiko's Smart Sensor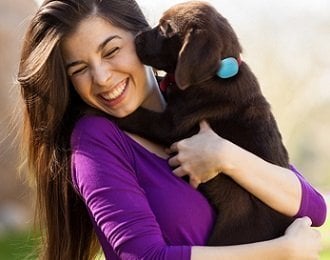 Let's face it – pets are part of the family (and may have better manners than many of your relatives)! With over half of all U.S. households having at least one fluffy cat or dog, there's a good chance you are concerned about their health!
For the dog owners out there, you are probably more determined than ever to make sure your pet is happy and healthy. That's where the Hachiko's revolutionary Smart Collar Sensor and Mobile App come into play.
It helps owners stay connected to dogs and monitor their activity and overall well-being. Hachiko is a sensor that simply attaches to any harness or collar and measures a dog's activity using Bluetooth technology that connects to an iPhone 5 phone or higher – so you can see if he actually leaves the couch or not!
Plus, stay connected to your pouch while traveling! Pet parents want to be sure the pet sitter is giving Fido the proper care they deserve. Hachiko allows users to invite caregivers and followers to share information regarding the dog's activity while away. Providing you peace of mind!
"Our overall goal is to help loving pet owners understand their dog better and become more responsible," expressed Co-Founder and CEO, Hod Fleishman.
This 100% waterproof sensor has a 12-month battery life and it only sells for $39.99. Plus, you can add your personal touch with the sensors coming in a variety of fun, bright colors.
Recover with the Moji System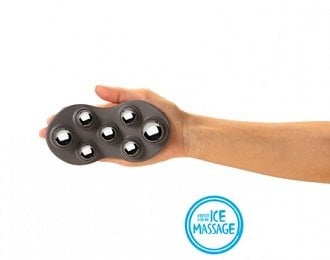 Did you get in a killer workout yesterday and now are uber sore? The type of sore that could almost require help to get dressed (we hope you aren't that sore)?
Well, Moji's line of hand-held massagers can help! Moji recently launched some hot ice-cold handheld massagers for improving muscle circulation and alleviating aches, pains and plantar fasciitis. It's a lifesaver for IT band syndrome and shoulder pain as well.
These portable, handheld and travel-friendly self-soothers can be tossed in a cooler for an ice-cold massage. Plus, they will even fit in your pocket or a gym bag so you can recover on-the-go. Featuring stainless steel massage spheres, users can really dig deep to target sore spots and hit hard-to-reach muscles. Sounds like a fantastically painful/pleasure-filled experience!
Wrap-Up
There you have it – some of the coolest hand-held fitness gadgets that are storming the market. It's all about making exercise efficient and effective on your way to your DIY lifestyle! Stay tuned for more awesome gadgets and apps that can help you reach your goals!

Latest posts by Josh Anderson
(see all)