Fitness apps for kids: Get your kids active
Technology has ruined kids… or so the old-timers say! Well not really but nowadays everyone is completely obsessed with tech gadgets like iPads and smartphones which can lead to shortened attention spans and a more lethargic lifestyle. When it comes to kids, why would they want to play outside when they are enthralled in crushin' candies?

The Coolest Fitness Apps For Kids
Developing a healthy mindset in your kids from the start is incredibly important. Not only does it prevent them from being pudgy in their adolescents but it can set them up for an entire lifetime of healthy choices and it may start earlier than we previously thought!
For instance, a recent study published in the New England Journal of Medicine demonstrated that a child's "weight fate" is determined by age 5.
The study illustrated that over half of the children that started as obese entering kindergarten were still obese by the 8th grade! We know it's important to raise a healthy kid which can help keep them at a healthy weight for life, but that's hard to do when you can't get them away from their phone.
More than likely if they have phones they are in their teens but it's important to instill a healthy nutrition mindset and to get them up and active as well! One idea is to use that technology to your advantage! Check out our list of 5 of the best health/fitness apps for kids! Note: All are available for iOS and all are free!
NFL Play 60
This app is amazingly fun! You actually have to run, jump, and make quick turns to get through the games! This endless runner game has you exercise while having a blast collecting coins throughout the game that will help you unlock new characters and NFL team gear!
Because of the heavy graphic requirements, the app can only be used on iPhone 4S, iPod 5, iPad 2, and all newer models.
Max's Plate
This app is a great way to introduce your child to a balanced eating regime. It helps kids learn which foods belong to which food group. The timed game has kids placing the specific food in one of the five food groups in order to score the most points! It will help your young child develop a healthy nutrition mindset in an engaging way.
There is also a "My Plate" section where your child can track how many servings of each food group they have had throughout the day!
Awesome Eats
Awesome Eats is a fun, engaging game for kids or anyone for that matter in which you sort healthy foods in order to score points and win stars over the course of 60+ levels! Not only is it really fun but it can help instill a healthy mindset in kids because in between levels the app displays a ton of healthy and interesting eating tips!
This app is great because it introduces kids to new foods and interesting information about these foods, encouraging them to try new things! Probably my favorite on the list!
MotionMaze
This app is really fun and will get your kid up off the couch! It's a maze or puzzle game in which you need to help the Captain find the hidden treasure! You physically have to walk or run in place to navigate the maze! Literally making you get off the couch! It's a fun, simple, engaging app!
Eat & Move-O-Matic
This app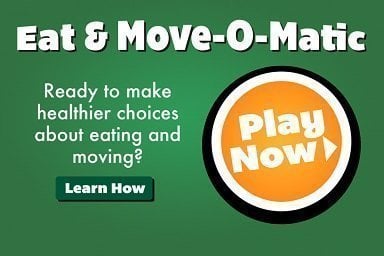 is really cool and fun to play around with! This app is great for kids and adults alike because it shows you the number of calories in the foods you eat and the corresponding length of specific exercises needed to burn that many calories!
It's hard to know the work required to burn off a certain food you consume, this app helps with that! It's a way to understand and visually see how poor food choices can correspond to doing more work and exercise. Healthy food habits correlate to less work needed to burn off those calories! This is a great fitness app for kids!
Wrap-Up
There you have it! Some of the best fitness apps for kids! Adults may prefer a more sophisticated app like Noom (check out this Noom review to learn more). Try them out and see how they work for your kids!

Latest posts by Josh Anderson
(see all)
Disclosure: In the spirit of full disclosure, DIYactive.com may be compensated in exchange for featured placement of certain reviews or your clicking on links posted on this website.