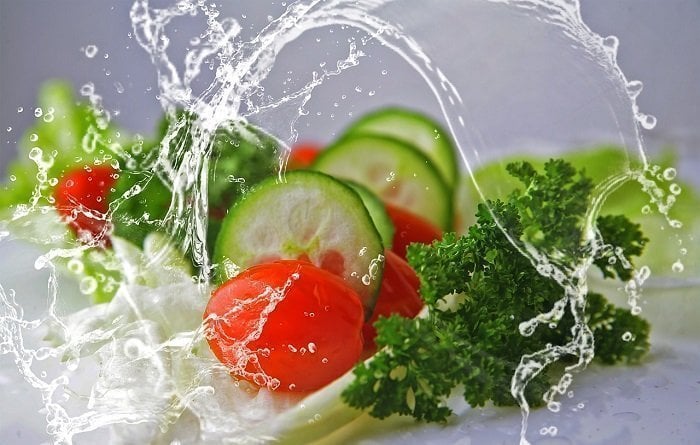 Simple Low-Calorie Meals
To lose weight it's important that you limit your calories, and low-calorie meals can help. Consuming fewer calories while burning more calories with exercise is a solid approach to weight loss. It's time to focus on your health and weight because obesity and being unhealthy in general exposes us to the risk of developing several chronic diseases.

Simple low calories meals that can help you
The problem is that many people do not know anything about cutting calories.
They do not have any information about low-calorie foods that they can include in their meals.
Many online websites can now help you prepare low-calorie meals, but you should still educate yourself more about it to plan your meals accordingly.
Here are some excellent low-calorie foods that you can include in your diet to lose weight. Simplistic? Very. Why aren't more people doing it then?
Include salad in your diet
When you are concerned about losing weight, there is nothing better than a salad.
Speaking of salad, you do not have to restrict yourself to lettuce, as you can also go for arugula, celery, and Bok Choy.
These leafy greens provide you with a high dose of vitamin C and antioxidants that eliminate free radicals from your body. You can also add some spinach to the plate along with cucumber and tomatoes.
Cucumbers are extremely beneficial because they are high in water content and promote satiety.
It is important to remember that even though salad is a low-calorie food, eating too much dressing on your salad can lead to the same problem. Moreover, you should avoid adding sugar and salt to it.
Go for Apples
Apples are a great choice for anyone interested in eating low-calorie foods to trigger fat loss. It provides you with a good dose of fiber, which keeps you full.
You are less likely to deal with hunger pangs after you have eaten an apple. You can also add some to your salad to enhance its taste and effectiveness.
Opt for Strawberries
Just like apples, strawberries are also extremely beneficial for your overall health and they also facilitate fat loss. The best thing about strawberries is that they are rich in vitamin C and provide you with loads of antioxidants.
These antioxidants prevent free radical damage in the body. An entire cup contains only 50 calories, so you can enjoy a good portion while trying to lose weight.
Oatmeal
The good old oatmeal will always be there on the list of best low-calorie foods for weight loss. Packed with fiber, it improves fullness and keeps you from overeating.
You do not have to deal with hunger pangs, which helps you be in a calorie deficit mode for quick weight loss.
Wrap-Up
The bottom line is that eating low-calorie meals can certainly go a long way in helping you lose weight.
These are just a few of the simple low-calorie meals you can include in your diet for weight loss.
Just be sure to include some exercise or physical activity in your life to get better results.
Latest posts by Darshan Shah
(see all)