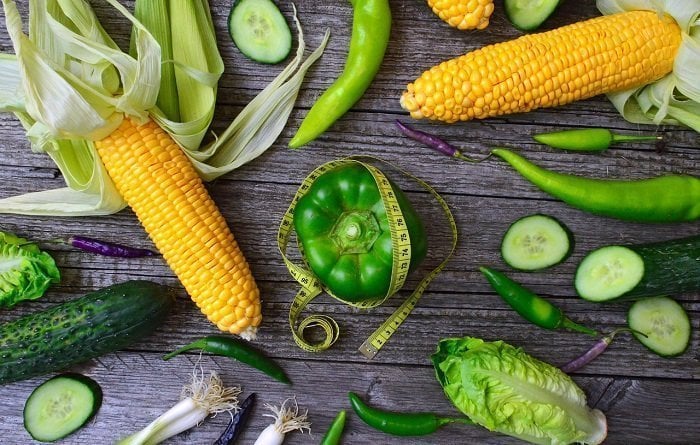 Best Weight Loss Tips for Women
This weight loss guide will answer your burning questions like "How to lose weight in 30 days" and more.

Check out the best weight loss tips for women
The first step is always hard but if the traditional methods aren't helping, it's probably time to think outside the box. Here are the 10 best weight loss tips for women.
1. Log your calorie Intake
Logging calorie intake is an effective way to keep your health goals within reach. Learn to monitor your calories so you can consume the right amount of nutrients because it's easier than burning them off through exercise.
Remember that there's a difference between nutrition and calorie intake. Once you start paying attention to it, you will learn a lot.
2. Make healthy balanced meals
Many people fail because they don't know much about the nutritional value of things they eat on a daily basis. Misinformed people often struggle to lose weight.
It's easy to shed those extra pounds but you must be very careful about what you eat. Make healthy and balanced meals and stick to that diet. Eating less may not always help.
3. Eat fewer calories than you burn
If you start to put on weight, cut your calories because that's how you're going to lose weight. It's easy to understand but the most challenging part is execution.
Losing weight is hard, but being overweight is hard too, so choose the way you want to take and start working for it. Burn calories more than you take and you'll be out of trouble.
4. Hunger vs. thirst
Water is the huge key to manage your weight and if you still looking for answers for how to lose weight in 30 days or so, you should know this trick.
Thirst masquerading as hunger makes people eat more even when they are thirsty. The good thing is when you're actually hungry, no amount of water can stop the hunger. So drink water before your meals.
5. Get into a routine
The biggest challenge people face is a messy and unorganized lifestyle. No matter how much you change your diet or how much time you spend on exercise, if you are not planning your routine on a daily basis, you will see side effects of your weight loss attempts.
It's easy to follow a plan for a few days but sticking to that plan is hard. With a routine, you can fix that problem.
6. Trust yourself
When it comes to choosing packaged food or other food items, don't trust everything you see on the package. If possible, cook for yourself and use the ingredients you find the healthiest for your diet.
What you eat is the key to weight management success and you wouldn't want to ruin your weight loss efforts just because of the wrong ingredients or quantity of food.
7. Intermittent Fasting
Intermittent fasting means that you take calories at a specific time during the day and choose not to eat at random hours.
There are many ways you can take advantage of intermittent fasting. You can do this once or twice a week or depending on your lifestyle and situation.
8. Show up
No matter how small you start, just go for it and do it. Whether it is exercise or some changes in your diet plan, just take the first step, and slowly you'll be able to do more.
For example, you can start with 5-10 pushups every day. Later you'll reach the stage where you can easily do 20 or 50 plus pushups without any problem.
9. Give up soda, sugar, and alcohol
Stop drinking energy drinks, alcohol, soda, cold coffee and replace these items with something healthy. Even some juices are also high in sugar so make your choices smartly.
That way, you can avoid a lot of problems and can start eating healthy. Some people also drink green tea and plain coffee and using these drinks in a balance can help you achieve your weight loss goals.
10. Over to you
Stop advertising your diet plans on social media. Stop talking about it with people who don't understand the point. Weight loss is your own personal goal and you're not answerable to anyone on your progress.
By discussing this, this life choice becomes a mission and soon you start seeing people talking about your weight loss mission at random times.
Disclosure: In the spirit of full disclosure, DIYactive.com may be compensated in exchange for featured placement of certain reviews or your clicking on links posted on this website.