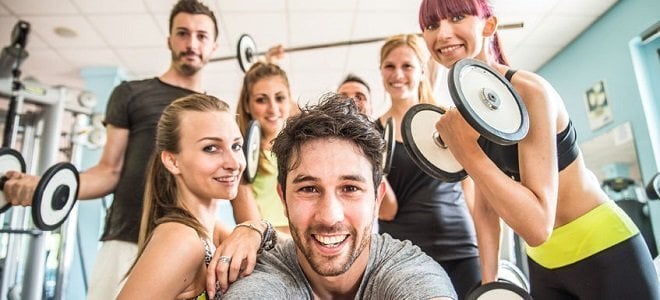 Working Out Can Be Fun
Everyone's wish or New Year's resolution is to stay healthy and exercise. But most people forget about it altogether when they're caught up in their daily routines. If you're not used to working out often, you may find it difficult to find the motivation to start doing it on a regular basis. Many people don't like exercising. It can be painful, tiresome, and it's not very fun — but these are all excuses, and we know that. That's okay! We are here to show you that working out can actually be fun with the right mindset. Check out a few of our top tips below:

Here are some ways to make working out fun again
Routine
If you just stop thinking about it and simply start working out every day at the same time, you will make it a habit — and that makes it so much easier. If your schedule is more chaotic and you're not sure when you'll have the free time, then try finishing a 30-day challenge.
This way, you only need to commit for a short period of time. By the time you finish the challenge, working out will already be a regular part of your routine.
Friends
A friend in need is a friend indeed. That works for exercising, too. If you have a friend who works out or goes to the gym regularly, buddy up with that person. Not only will you have company while you work out, but you will also have a backup in case your motivation alone isn't enough to drag yourself out of that house.
Plus there are some buddy workouts that the two of you can try!
Game
Speaking of challenges, you can make your workout into a game by changing it up a little from time to time. You don't have to stick with the same exercises all the time because it will become boring after a while.
Do some research and find just the right workout to mix it up.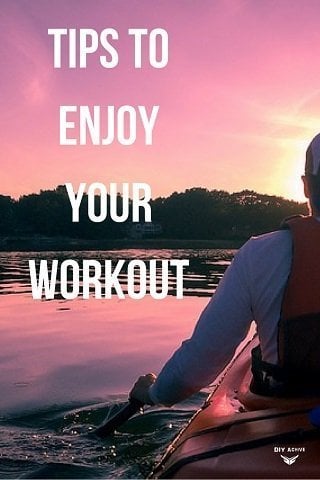 Experiment
Not all kinds of workout activities suit everyone. Don't try to stick with the same routine if it's not working well for you. If you hate running or lifting weights, which is what people usually do in a gym, why don't you try martial arts, or dancing even?
If you just think that exercising involves jogging and pumping iron, you're limiting yourself from finding what you can truly enjoy.
Challenge level
You need to make sure that the challenge you set for yourself is at the right level. Don't go out and run until you're winded and dry-heaving behind a bush. Don't walk into the gym, have a little stroll, and then do a few non-straining exercises and go home.
You need to find just the right amount of exercise you need without going overboard or do a lazy workout where you accomplish nothing.
Incremental challenges are appropriate and will keep your body adapting to the next level of healthiness.
Motivate yourself
There are a ton of ways you can try and motivate yourself. For example, you can buy new running shoes and equipment to get you started. What usually works best are self-set fitness goals.
Beat your past records in distance running, push-ups or chin-ups, or the amount of weight lifted. You will make it much easier to work out because you will strive to beat your previous high score.
Sports gear
Buying new equipment and clothes is not only necessary, but it will also give you a motivation boost to actually go exercise. If you're considering yoga, Lasculpte yoga pants offer a wide variety of fitness clothes you'll enjoy wearing.
Make sure to get a sports bra that offers the right support. It can mean the difference between a solid workout and a painful experience.
Reward system
Some people have gotten the idea that they should reward themselves for losing weight or gaining muscle. Although rewards sound like a good idea, you should consider the type of reward if you've just started exercising.
Rather than rewarding yourself for some fat loss, you should reward your behavior of showing up to the gym and exercising regularly. There are many ways you can lose or gain weight in unhealthy fashions. Rewarding exercise is rewarding your commitment — and the type of reward you give yourself should reflect that.
Wrap-Up
Exercise improves your energy levels and mood. This, in turn, makes you more productive than any time spent working out, so take the time for exercise.
Get up a bit earlier and go for a run in the morning, or do it right after work before you settle down for the day. Once you make time and make it a habit, you'll actually want to exercise instead of just feeling like you should.
Latest posts by Victoria Lim
(see all)
Disclosure: In the spirit of full disclosure, DIYactive.com may be compensated in exchange for featured placement of certain reviews or your clicking on links posted on this website.