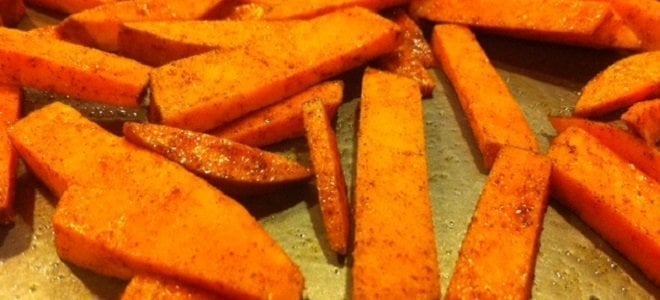 Healthy Snacks You Can Make Quickly
We all need quick meals or healthy homemade snacks we can "wolf-down" when we are on the go, and I'm not talking about a double cheeseburger or a couple of ranch-soaked buffalo wings.
Having convenient, healthy foods ready can be the difference between sticking with your calorie-killing plan or buying a bigger belt! Here are fifteen healthy snacks (and amazingly simple) for on-the-go eating! (click on the name of the snack for more info)

Healthy Snacks to the Rescue
I make these often and dip them in honey. Once again this provides a prolonged energy boost with the carbs slowly breaking down and the honey providing you an energy boost! If you don't enjoy this snack then there is seriously something wrong with you. 🙂
2. Peanut butter and banana slices on crackers/rice cakes
These are simply amazing! I love the combination of peanut butter and bananas. It gives you a prolonged energy boost when you are experiencing that 3:00 pm crash! You can either have this on rice cakes or use your favorite cracker!
3. Greek yogurt and fruit
A small bowl of Greek yogurt and blueberries, raspberries, or even peach slices is simply amazing! This also provides you with a ton of energy, protein, calcium, and probiotic benefits! You can even add some cashews or almonds to the mix!
4. Tomato slices, roast beef, and goat cheese
Though the picture is without the roast beef, chopping up a little roast beef and adding it as toppings really make this snack ideal! Get your vegetables with a healthy dose of incredible-tasting protein!
5. Hummus and vegetables
Hummus is amazing, and the combination of healthy vegetables and hummus just flat-out rocks! You can either make your own hummus at home or buy one of the many varieties in the store! This is convenient, making it a great office snack (if no one steals it).
6. Celery with peanut butter and almond slices/raisins
Talk about deliciousness for a relatively low amount of calories! Get the energy boost from the peanut butter and nuts/raisins for a relatively low amount of calories! Plus they are incredibly easy to make, anyone can do it!
7. Watermelon slices with mixed nuts
Any combination of fruits and nuts like pistachios, almonds, and almonds make for an amazing snack that you can put in a container and easily take to work! Experiment with a combination of the two!
8. Cucumbers, horseradish, and roast beef
Spicy and amazing! The horseradish gives it a perfect amount of spiciness to combat the cooling sensation of the cucumbers! Plus the roast beef (or smoked salmon as pictured) adds a nice salty flavor (plus protein).
9. Whole grain bread, peach slices, and peanut butter
This is the whole package on one slice of bread. I prefer this with toasted bread and normal peanut butter to provide you with a powerhouse of energy, protein, and numerous vitamins and minerals!
10. Peanut butter, nuts, in between two apple slices
Make an amazing snack sandwich out of apple slices with peanut butter and other mixed nuts! Simple to make and really provides you a good dose of protein and energy! Plus, you can make them and take them to work as little bitty healthy sandwiches!
11. Pita, hummus, fruit slices
This may sound a little weird but it is amazing! The hummus (depends on flavor) works great with the sweetness of the fruit! Spread the hummus on a piece of pita (just like peanut butter) and then add the fruit slices! Or just dip the fruit slices in it, to begin with! Enjoy!
12. Black beans, garden salsa, and pita chips
I love pita chips (cinnamon pita pictured here) and salsa but when you combine it with black beans (or any other beans) you get a protein and energy boost that will stick around a while (slower digesting)! Or you can simply add the two to any Mexican dish you have!
13. Meat (ham/roast beef) wrapped mozzarella
If you need something to hold you over until your next meal tries this! All you need are a few string-cheese mozzarella sticks and a pack of ham or roast beef! Wrap the two and BOOM energy and sustenance!
14. Avocado, black bean, sweet potato, salsa burrito
Add a little Mexican flavor to your diet! This can easily be a meal in itself! As if you were creating a normal burrito, use avocado, black beans, brown rice, sweet potatoes (will give it a salty and sweet taste), plus fresh garden salsa to have a dynamite snack or meal!
15. Hardboiled eggs
Easily one of the most convenient things on this list, hardboiled eggs are perfect to take to work! They are a great source of protein and other vitamins (keep the yolk)! Chop them up and add them to almost anything on this list!
Wrap-Up
These healthy snacks are perfect because they can be made in less than 5 minutes, thrown in a container, and taken to work with you!
Make some of these incredible, healthy snacks today! Looking for healthy bedtime snacks too?

Latest posts by Josh Anderson
(see all)
Disclosure: In the spirit of full disclosure, DIYactive.com may be compensated in exchange for featured placement of certain reviews or your clicking on links posted on this website.