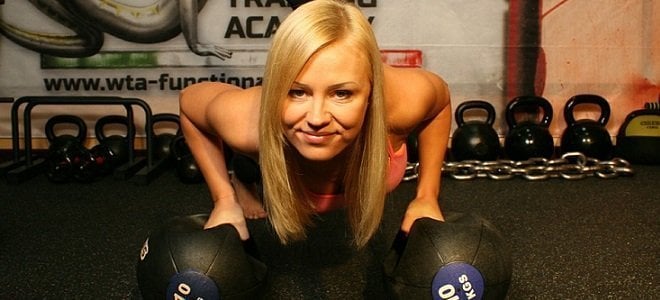 Give this 9x9x9 Full Body Workout a Try
We have another great quick but effective DIY workout that you can do anywhere at anytime. This fitness program is great for at home, on-the-go or even at the office when you have a few minutes to kill! Good luck with this experts 9x9x9 Full Body Workout!

9x9x9 full body workout
If you're looking for a fitness routine that you can do at home in 10 minutes or less than you're at the right place!
As a 5th degree black belt in karate, and a martial arts school owner, I have many adult students who need workout routines they can do at home or while traveling. So let's dive in!
Note: Make sure you are cleared by your physician before beginning any exercise program!
Workout instructions
We are going to perform 9 moves for 9 reps for 9 minutes – it's that simple!
Warm up for 3-5 minutes: Jump rope, jumping jacks, run in place…etc. We simply want to get our blood flowing and muscles working!
The 9x9x9 Workout
Series 1
1a. Narrow position squats (feet ~6 inches apart)
1b. Push-ups
1c. Leg scissors
Series 2
2a. Middle position squats (feet shoulder width apart)
2b. Push-ups
2c. Leg scissors
Series 3
3a. Wide position squats (feet as wide as possible)
3b. Push-ups
3c. Leg scissors
The objective is to go through all 3 series as many times (doing each exercise for 9 reps) as possible in 9 minutes. Finish with 3-5 minutes of stretching – that's it!
Optional Finish
Go through each series one more time doing a 30 second static hold at the half-way point of each motion. Trust me, this will totally finish you and the workout!
---
Exercise descriptions
Squats: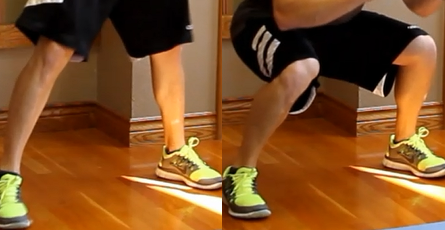 With your feet at the width described above, sit back like you are sitting in a chair. Try to get deep enough to where your thighs are parallel to the floor before standing back up in the starting position. You can also hold onto a support in front of you in order to improve your balance and make the exercise easier.
Push-ups:
We've all performed push-ups! Simply keep your hands shoulder width apart, your back straight and your core engaged then perform a pushup. You can also perform these in a modified position – on your knees – in order to make them easier.
Leg Scissors:
As if performing a normal leg hold, lay on the ground with your hands under your glutes for added support. Then work your legs (straight or slightly bent) up and down, one at a time always keeping your feet at least 6 inches off the ground. You can keep your head on the ground – the photo above was taken while explaining the form.
Wrap-Up
As you can see this fitness routine is not very complex, but it is very effective. This 9x9x9 full body workout challenges the beginner or advanced by working against the clock.
By nature we like to complete things done in series.
The beginner wants to finish the fitness routine while the advanced person wants to try to squeeze in one more series!
This makes this full body workout perfect for everyone and anyone who is looking to always push themselves!

Latest posts by Ron Achenbach
(see all)