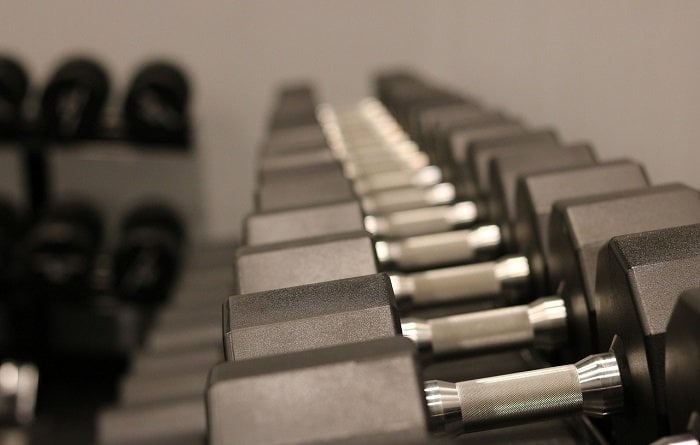 Affordable Exercise Equipment
Exercising is something that many Americans love to do, but it comes with a hefty price tag. As Livestrong reports, the average price of a treadmill is around $2,000 – which makes it somewhat difficult for those who are on a low income to make an investment in exercise. Spending $50 on a gym membership each month as the average-gym going American does, meanwhile, is something that can quickly drain a bank account even further.
Exercise equipment you can afford
This article aims to address the problem: by exploring some of the best cheap alternatives to modern exercise technology, this post will help you swap the pricey items for cheaper ones.
Plus it will show you how you can stay both fit and financially healthy in the face of rip-off product prices.
Home gyms
Gym memberships can cost three figures a year alone, and there are many reasons to not bother.
If you work full time, you're often restricted to certain periods when you can hit the gym, like lunchtime or early evening – and these are often the busiest times, too, especially at peak periods of the year (like January, when everyone signs up after Christmas excess).
And with equipment in many gyms looking a bit worse for wear, it's often not long before people realize that canceling their gym subscription is one of the main available ways to improve cash flow.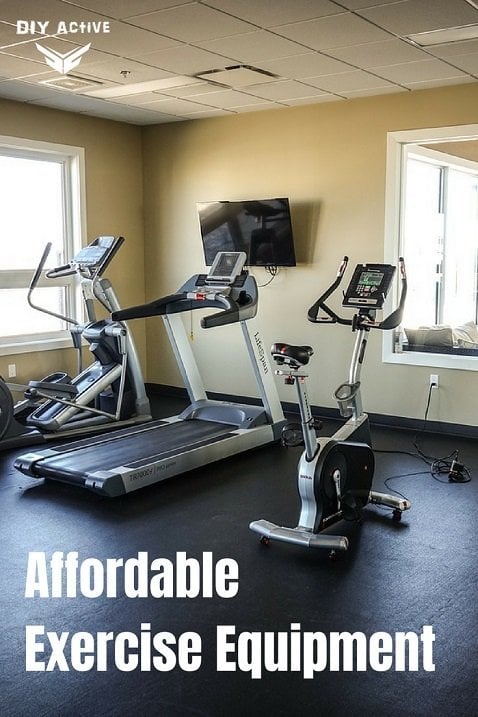 Luckily, it's possible to construct a home gym on a budget without having to waste a wad of cash from your paycheck every month.
Even just a mat for push-ups with a spare mirror propped up in front of it can re-create the gym effect if you're on a very tight budget.
It's likely that you will have to invest in some equipment, though, otherwise your home gym won't really be worth it is salt. So why not consider looking on eBay to find some used dumbbells, exercise machines, or other items?
Tech gadgets
Exercise technology has become ubiquitous in gyms across the land. From the Fitbit to the Apple Watch, products are springing up everywhere.
There are plenty of cheaper alternatives out there, though: if you're running a lot, a pedometer that measures how many steps you take is perhaps the best device available.
Once you've got that, you can then use online calculators to link this to your BMI, your calorie intake, and much more – so you'll get your health data without having to shell out for an expensive kit.
Outside the home
Gyms are, of course, a relatively recent invention. This generation's ancestors managed to stay perfectly fit and lean without them, and therein lies an insight for those particularly cost-conscious exercise buffs.
Whether you live in a city around the corner from an urban park or you're in a rural area where there are plenty of beautiful fields, Mother Nature's gym is accessible to all – and free.
Going out for a run is the obvious option here, as that costs nothing beyond an initial outlay for a pair of running shoes. But there are so many other things you can do to stay healthy outdoors – without having to pay a cent.
If you live near a field or an urban park, for example, why not consider working out in the great outdoors?
A patch of grass could become your new push-up mat, for example, while the branch of a thick oak tree could become your new pull-up bar. And if you miss the camaraderie of the gym, simply ask a buddy who lives nearby to meet up with you and come along to wherever you're planning to work out.
Wrap-Up
Working out doesn't have to cost the world, and there's no reason to cause your wallet to suffer as you get fit.
From building your own home gym complete with second-hand exercise gear to getting out into nature and using the shared outdoors as a place to work out, you can develop a plan to stay healthy and save money at the same time.
By experimenting with these options and fine-tuning them over time, you can create your very own cheap exercise routine that will leave you wondering why you ever bothered with expensive fitness options in the first place.
Disclosure: In the spirit of full disclosure, DIYactive.com may be compensated in exchange for featured placement of certain reviews or your clicking on links posted on this website.